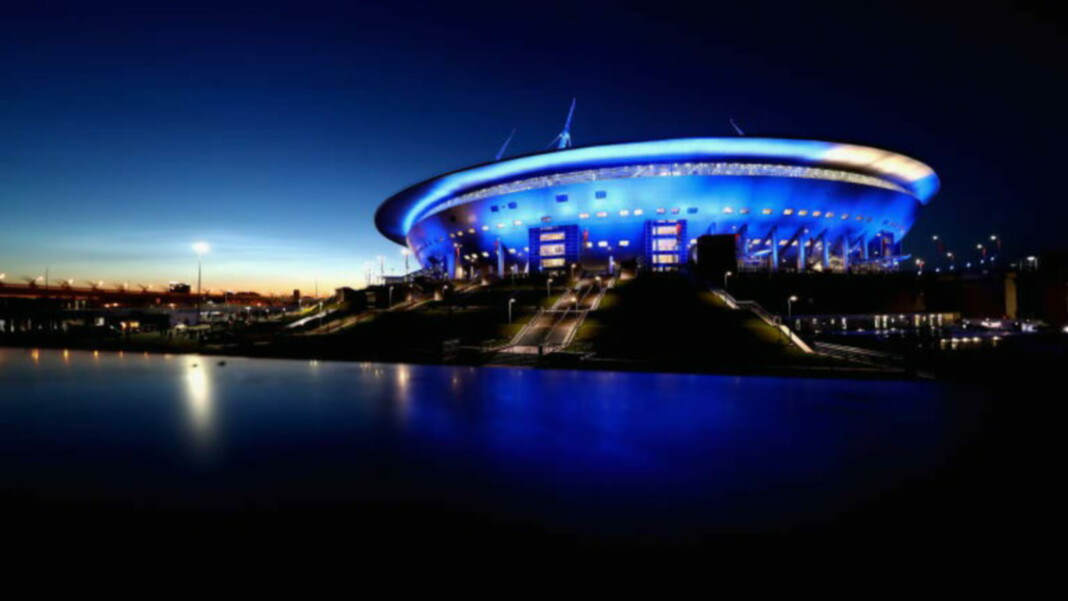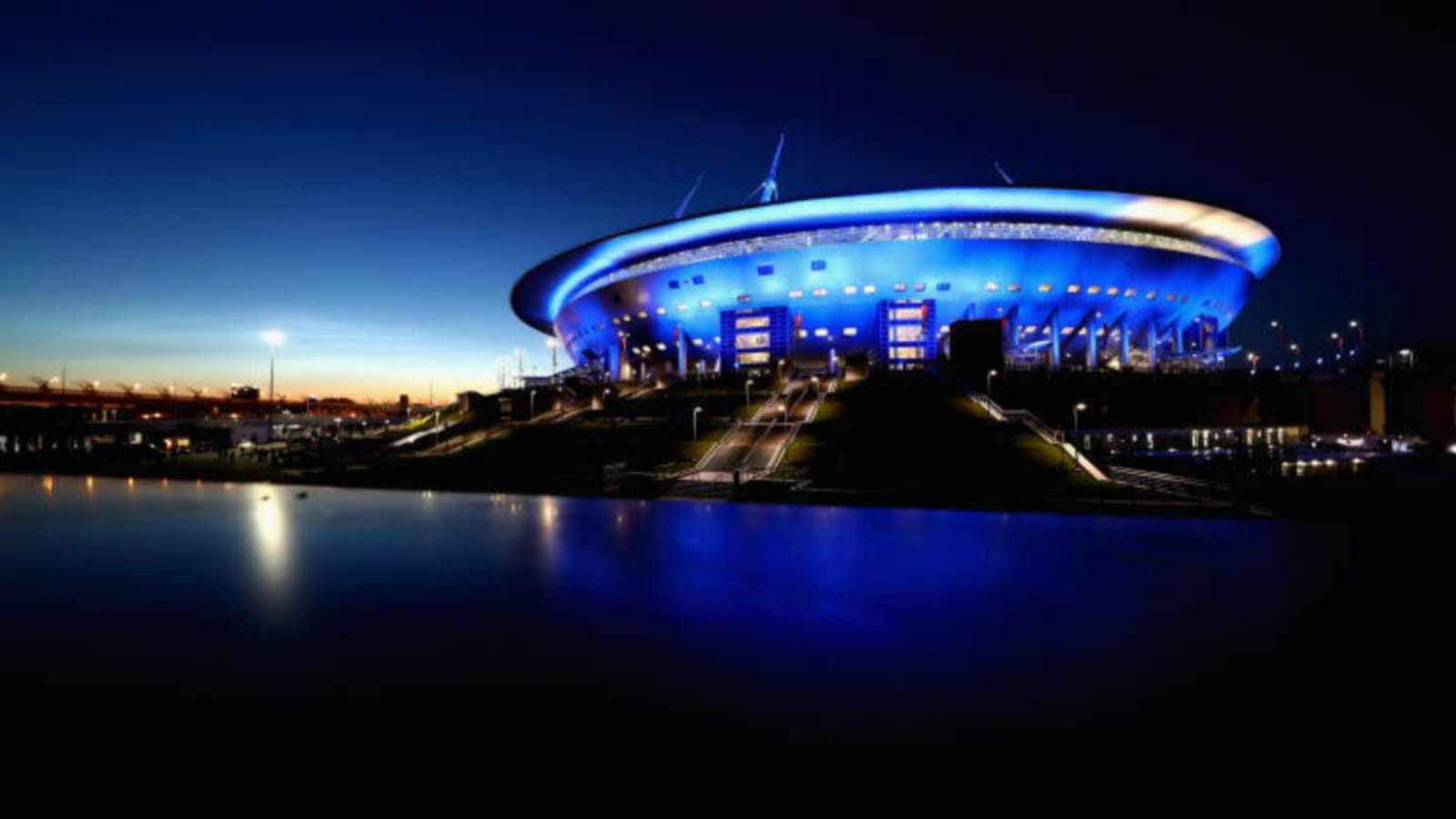 For the first time in the 61-year history of the European Championships, the competition will be held in 11 venues which are all from a separate country. EURO 2020 does not have a host nation and will be played all over Europe from the 11th June to the 11th of July.
The EURO 2020 which was postponed to this year because of the Covid-19 pandemic will all see truncated crowds in attendance for the entirety of the tournament. A total of 24 participating nations will vie for the ultimate European Championship crown cometh June 11.
Russia have been named as one of the 11 countries to host the 16th edition of the tournament and will stage its matches at the Krestovsky Stadium in St Petersburg.
St. Petersburg Stadium in Russia Details – EURO 2020 Venues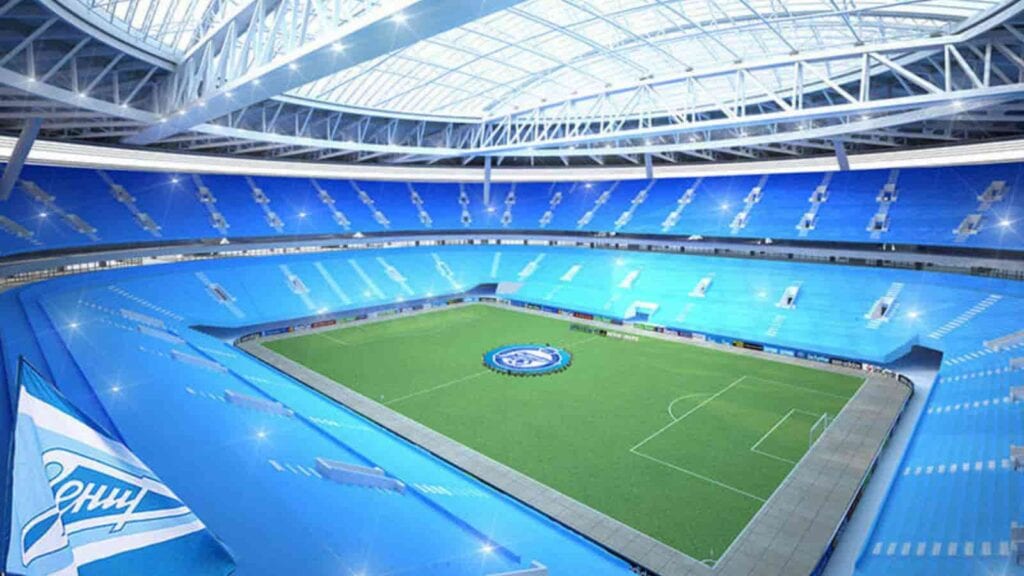 The Krestovsky stadium is also known as the Gazprom Arena and was one of the hosts of the FIFA World Cup staged in Russia in 2018. The stadium has a retractable roof with a retractable pitch in the middle and plays host to Russian club FC Zenit Saint Petersburg.
The stadium was the recipient of bonus group games relocated from Dublin after the Irish government were unable to provide assurances they would be able to welcome visiting fans. The St. Petersburg stadium will host 2 of Russia's group B matches against Belgium and Finland.
Russia had the distinction of allowing fans throughout the season even when the whole of Europe had played in closed door stadiums. Fittingly the Russian stadium of St. Petersburg will have the maximum allowance for crowds during the tournament as over 30,000 fans can visit the stadium for the matches.
Normal capacity: 68,000
Number of Matches to be held– 7
Capacity for the Euros: 30,500
Matches which are to be played at St Petersburg Stadium in Russia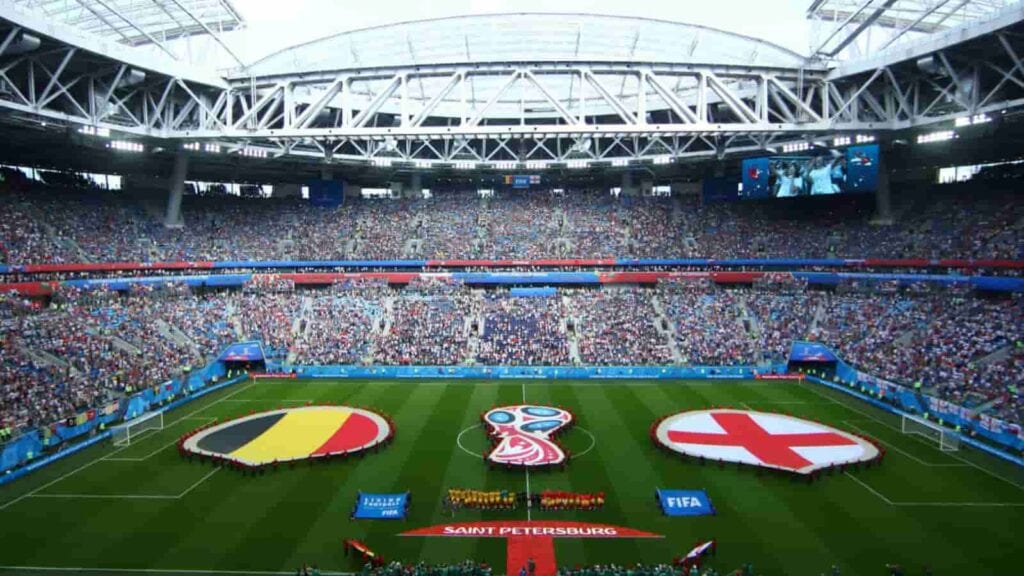 | | | | |
| --- | --- | --- | --- |
| Date | Round | Time (UTC) | Match |
| 12 June 2021 | Group B | 18:00 | Belgium vs Russia |
| 14 June 2021 | Group E | 18:00 | Poland vs Slovakia |
| 16 June 2021 | Group B | 15:00 | Finland vs Russia |
| 18 June 2021 | Group E | 15:00 | Sweden vs Slovakia |
| 21 June 2021 | Group B | 21:00 | Finland vs Belgium |
| 23 June 2021 | Group E | 18:00 | Sweden vs Poland |
| 2 July 2021 | Quarter Finals | 21:00 | TBD |
Also Read: EURO 2020 Venues- All you need to know about Allianz Arena in Germany