According to a shocking disclosure made by ESPN, Real Madrid star Vinicius Jr. was allegedly intimidated by the Spanish television program El Chiringuito TV to withhold the publication of the footage in which he spoke out against racism.
While appearing on El Chiringuito, Spanish agent Pedro Bravo used a racial slur against Vinicius and made more xenophobic remarks while criticising the Brazilian's playstyle and method of dancing to celebrate goals. Vinicius received an enormous outpouring of sympathy from the entire footballing community after the tragedy. Following Real Madrid's warning to sue individuals responsible for the incident, the Brazilian international himself made a statement on the subject on social media.
It is now being asserted that El Chiringuito sought to threaten Vinicius during this time in order to prevent him from making his footage public because doing so would paint their TV show in a negative light. Through text messages and phone calls, programme participants threatened his entourage.
Also Read: UEFA considering a new four-team mini-tournament to further increase engagement: Reports
Vinicius fearlessly responded to all the criticism he faced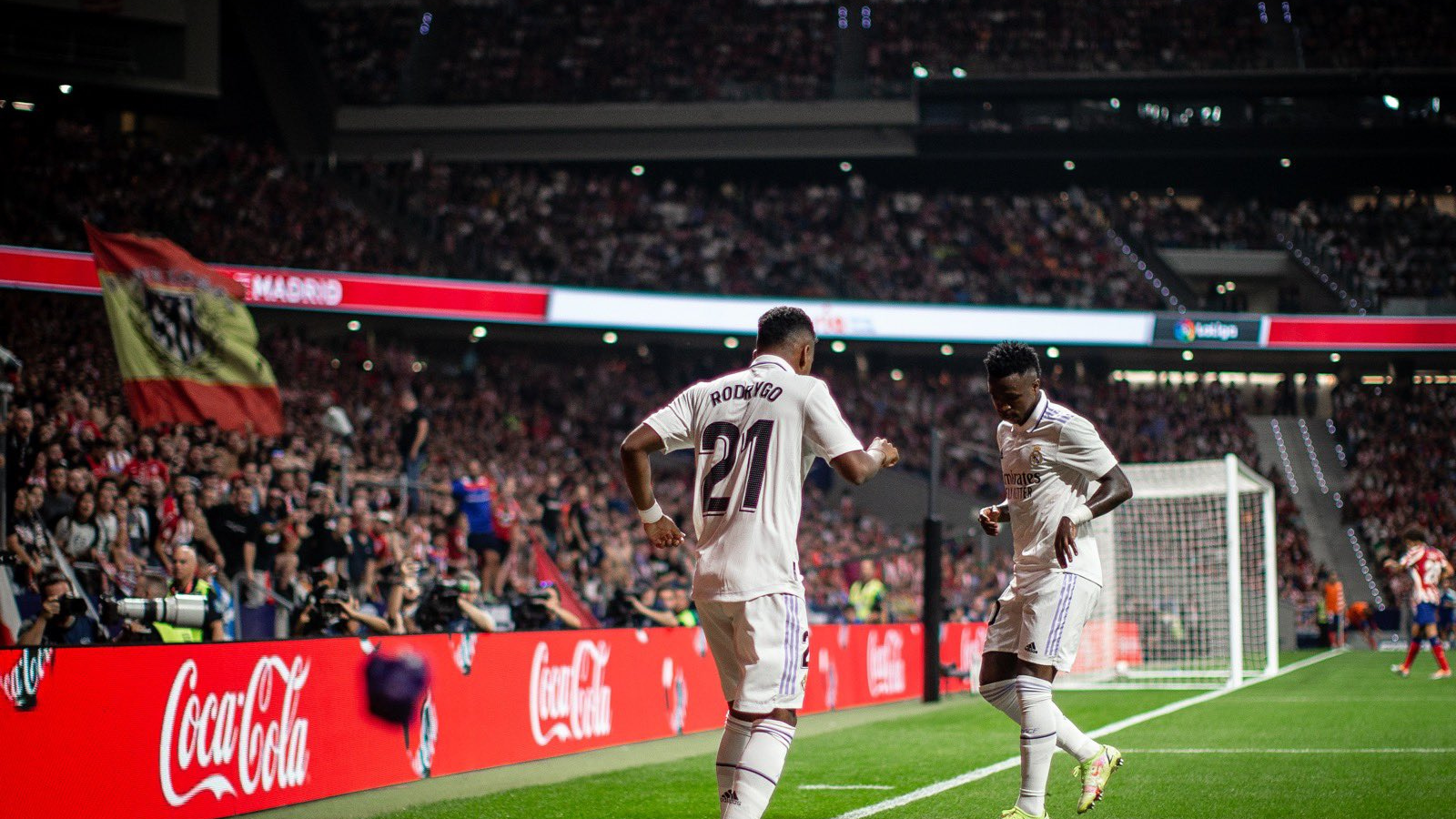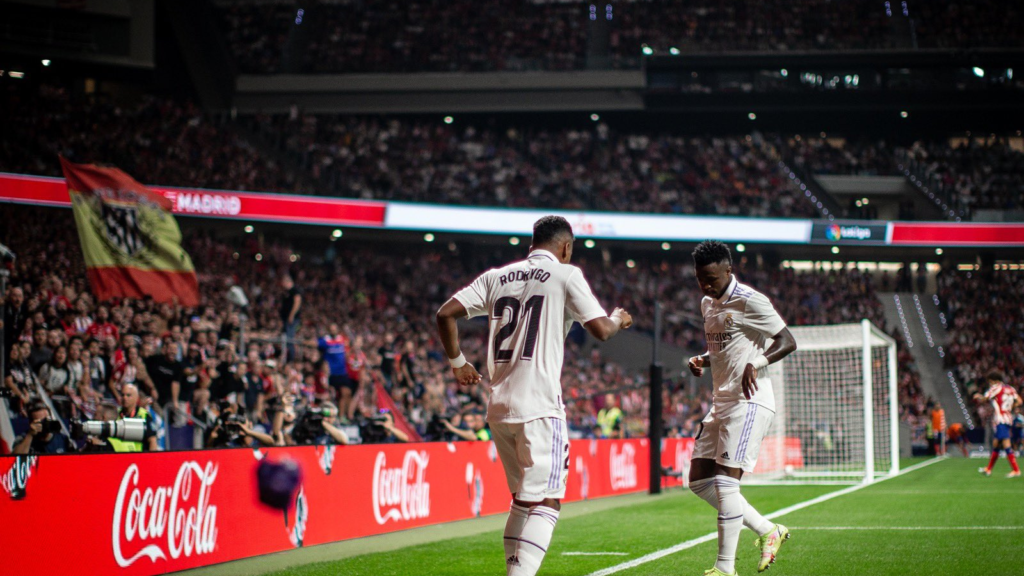 Vinicius continued with his speech despite their intimidation attempts, in which he condemned Pedro Bravo's remarks and spoke out against racism. However, the abuse directed at the Real Madrid winger did not end there. It continued at the Civitas Metropolitano before and during the Sunday night derby match against Atletico.
The incident has been condemned by Los Rojiblancos, who also confirmed that those responsible will be banned from the club in a belated statement. He said when discussing Brazil international Vinicius: "You have to respect your opponents. When you score a goal, if you want to dance Samba, you should go to sambodromo in Brazil. You have to respect your mates and stop playing the monkey."
Raphinha, a winger for Barcelona, posted a photo of Vinicius dancing on Instagram with the caption, "I want to see dances, I want to see joy, forget about it."
Vinicius himself has faced racism in the past, and it has long been a problem in Spanish football. The Real Madrid attacker claimed racial abuse was directed at him during a Clasico match against Barcelona in 2021, and Mallorca fans allegedly chanted racist slurs at him in 2022, to which he retaliated by dancing in front of them after scoring.
Also Read: UEFA rules out Russia Euro 2024 qualification following Ukraine's invasion
Do follow us onGoogle News |Facebook |Instagram |Twitter