Bori Fati revealed that he is frustrated with his son, Ansu Fati's game time at FC Barcelona. Once touted to be the next big thing at Barcelona, Fati's issues with fitness and form has him struggling to get game time under manager Xavi.
Speaking about his son's lack of minutes on the pitch, Bori Fati stated: "When Barça were much worse than they are now, they forced Ansu Fati to come back from injury to play. They used to want Ansu to make the people happy again. Now that he's 100% fit and ready, nobody wants Ansu? Did he forget to play football or what?" He further elaborated on how he tried to pursue his son to move away from the Catalan club: "I have told Ansu that it is better for him to have a change of scenery. Ansu does not agree with me. He wants to stay and succeed at FC Barcelona."
When Fati initially broke into the first-team squad in his first season, he scored seven goals in 24 appearances with many prophesying him to be one for the future. However, that was not the case as the winger currently has just four goals in 34 games in all competitions.
In case you missed: UEFA might ban FC Barcelona from Champions League next season: Reports
Manchester United interested in signing Barcelona's Ansu Fati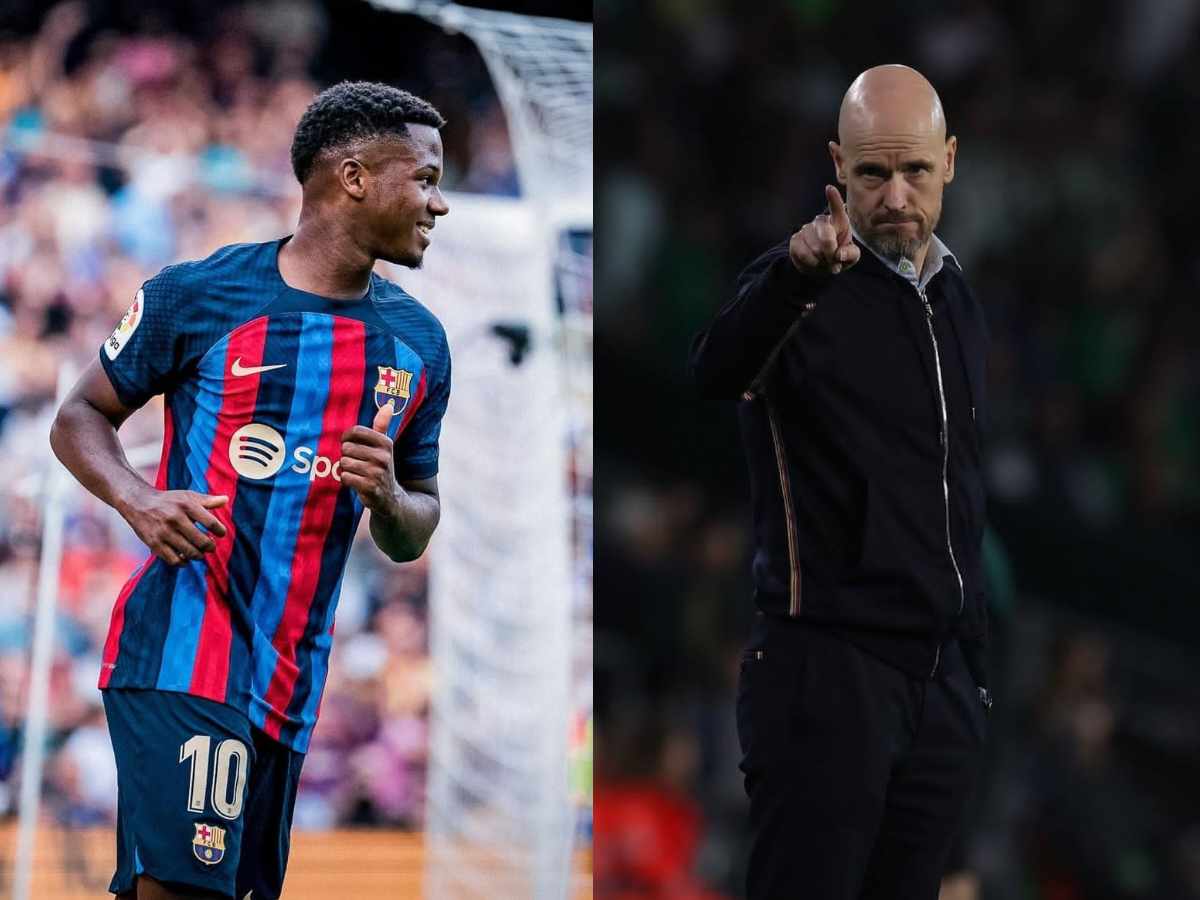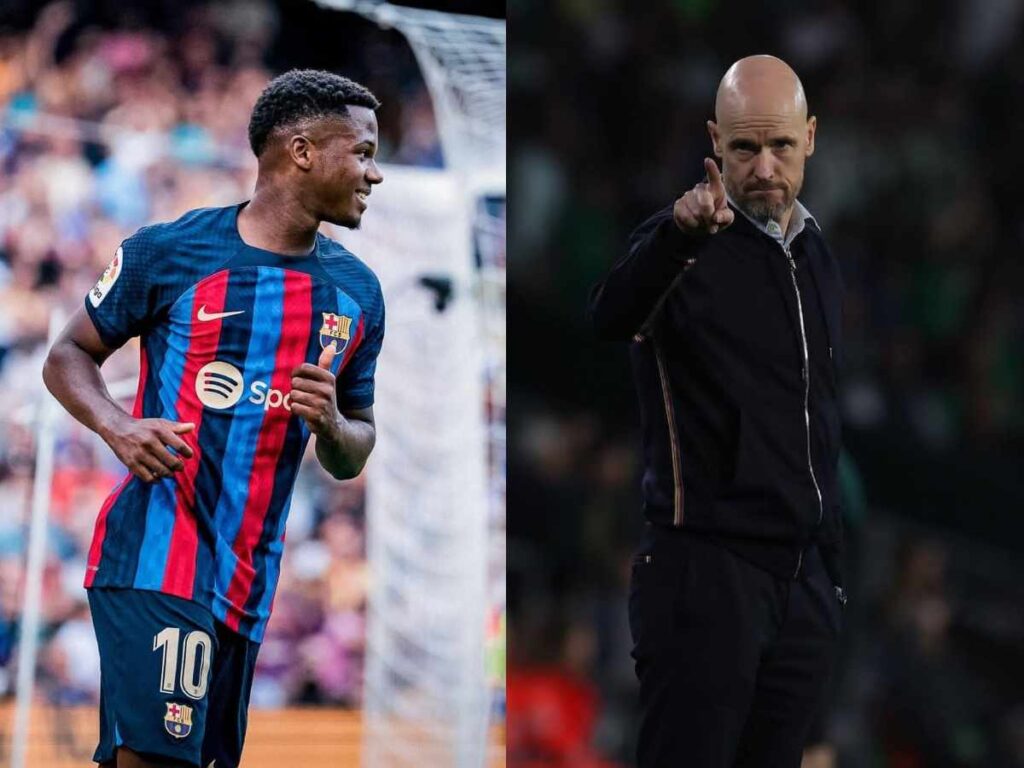 Manchester United are currently in pole position to sign Ansu Fati in the summer should he leave, reports reveal. The Spaniard is reportedly unhappy at his current club due to a lack of game time.
Jorge Mendes, the 20-year-old's agent, has already made contact with the Red Devils hoping to secure a move before the start of next season. Fati isn't the only player looking to move away from the Blaugrana with Jordi Alba, Sergi Roberto and Eric Garcia refusing to renew their contracts.
Fati is one of many players on United's lists of potential transfers in the summer. Harry Kane, Victor Osimhen and Ruben Neves are currently in the hot seat with a move to Old Trafford seeming imminent.
Related news: La Liga President Javier Tebas makes explosive claims on Lionel Messi's future
Jordi Alba hits back at critics framing Barcelona in Negreira case