Barcelona player Robert Lewandowski saw a red card in the match against Osasuna last week and after a few weeks of investigation now, has been banned for three matches by the Spanish football federation (RFEF). It was the last match of Gerard Pique's and was also the last LaLiga match week before the FIFA World Cup.
Barcelona legend Gerard Pique is also handed a four-game ban after he was shown a red card at halftime for insulting and complaining against the referee in his last career despite the fact that he didn't get to play the match. He was on the substitute bench when the incident took place and both the Catalonian players and the fans were unhappy with the Lewandowski incident.
Barcelona is currently the things under control and finally, things are falling into place for them. With Real Madrid losing crucial points during the last few weeks and now Barcelona is at the top of the league with a 2 points lead. And Xavi is currently getting the team under control and the players are also abiding by his tactics.
Read more: Borussia Dortmund star Jude Bellingham might ditch both Real Madrid and Liverpool for this Premier League club: Reports
What incident led to Robert Lewandowski's red card?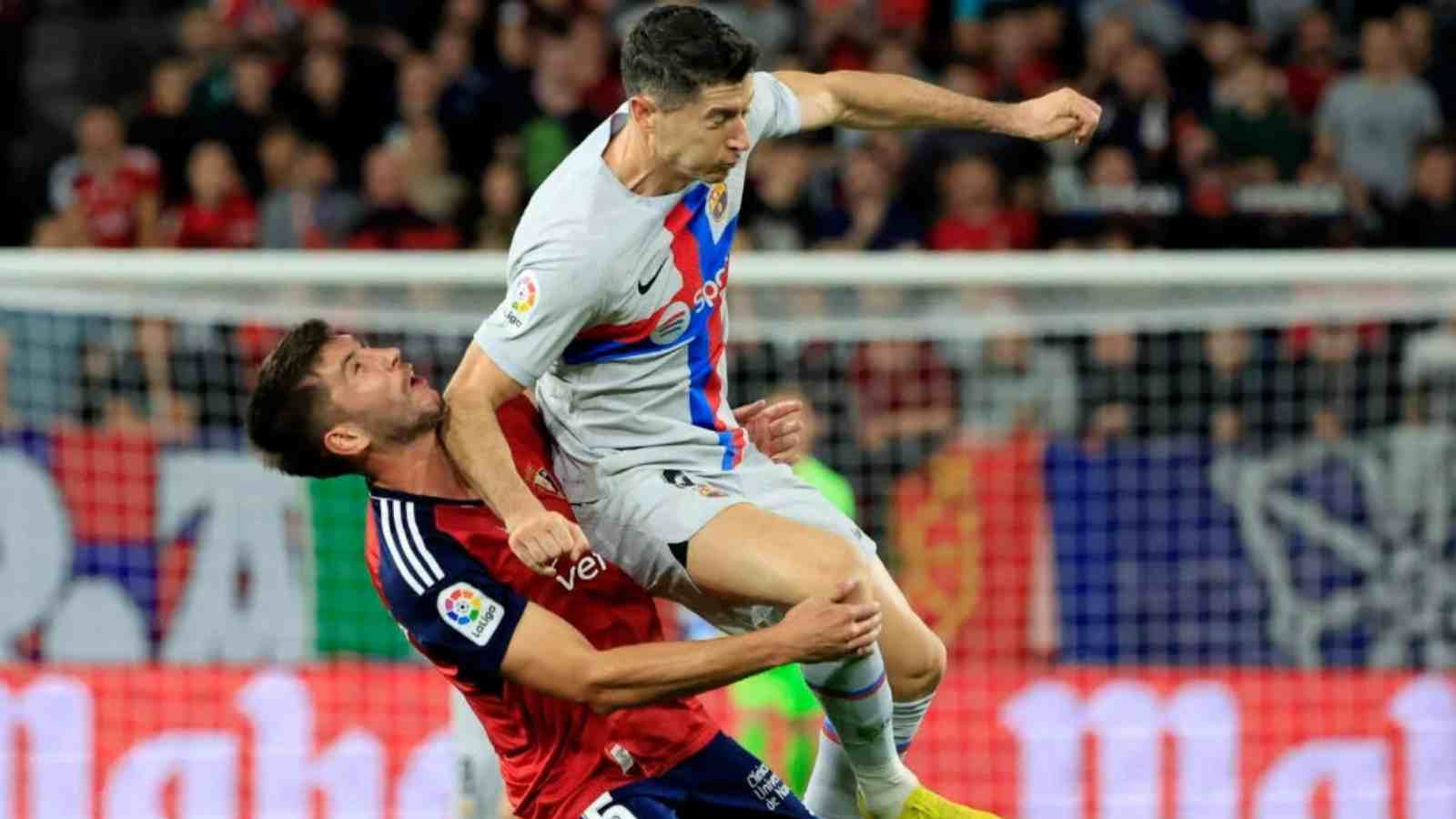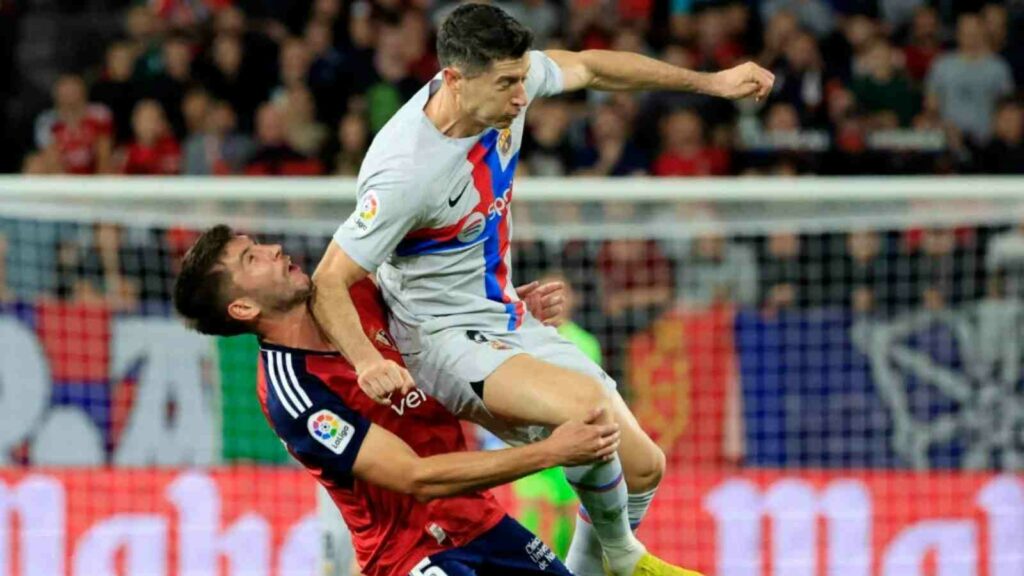 Robert Lewandowski saw a clear yellow card for pushing Nacho Vidal in the 11th minute of the match and just after 20 minutes, he elbowed David Garcia in the face which led to his red card. The RFEF Officiating Committee confirmed that he would be given a three-game ban for his behavior accusing him of a "contemptuous attitude towards the referees".
This was Lewandowski's second overall red card in his whole career with his first red card being 10 years before getting sent off during his team at Borussia Dortmund against Hamburg way back in February 2013. When the World Cup gets over, he will miss crucial matches against Espanyol, Atletico Madrid, and Getafe.
Read more: Liverpool boss Jurgen Klopp admits not signing this player was "one of the biggest mistakes in my life"