Bayern Munich CEO Oliver Kahn was dismissed by the club following their Bundesliga title victory today. The German's sacking had been heavily rumoured in the past few weeks due to Bayern's poor form.
The Bavarians won the Bundesliga for the 11th consecutive season after a late Jamal Musiala winner and a favourable Borussia Dortmund result. However, it was not enough to save Kahn from being relieved of his duties. The legendary goalkeeper had come under fire from the club's fans after the hasty decision to sack Julian Nagalsmann two weeks before an all-important UEFA Champions League quarter-final versus Manchester City.
Oliver Kahn claimed he was forbidden from participating in Bayern Munich's title celebrations. The Bavarians clinched the Bundesliga title after a dramatic 89th-minute winner from wonderkid Jamal Musiala.
"My plan was to come to Köln and then, of course, celebrate title with the squad, but I was forbidden," said Kahn. He joined the Bayern executive board in 2020 and became CEO 18 months later. However, Kahn didn't last long as he was sacked following a topsy-turvy campaign filled with controversial decisions. It is unknown whether Kahn will take a break from footballing activities or continue in some capacity.
In case you missed it: Cristiano Ronaldo's mother's close aid feels CR7 can announce separation from Georgina Rodriguez any minute, says the couple is 'not well'
Why was Oliver Kahn sacked?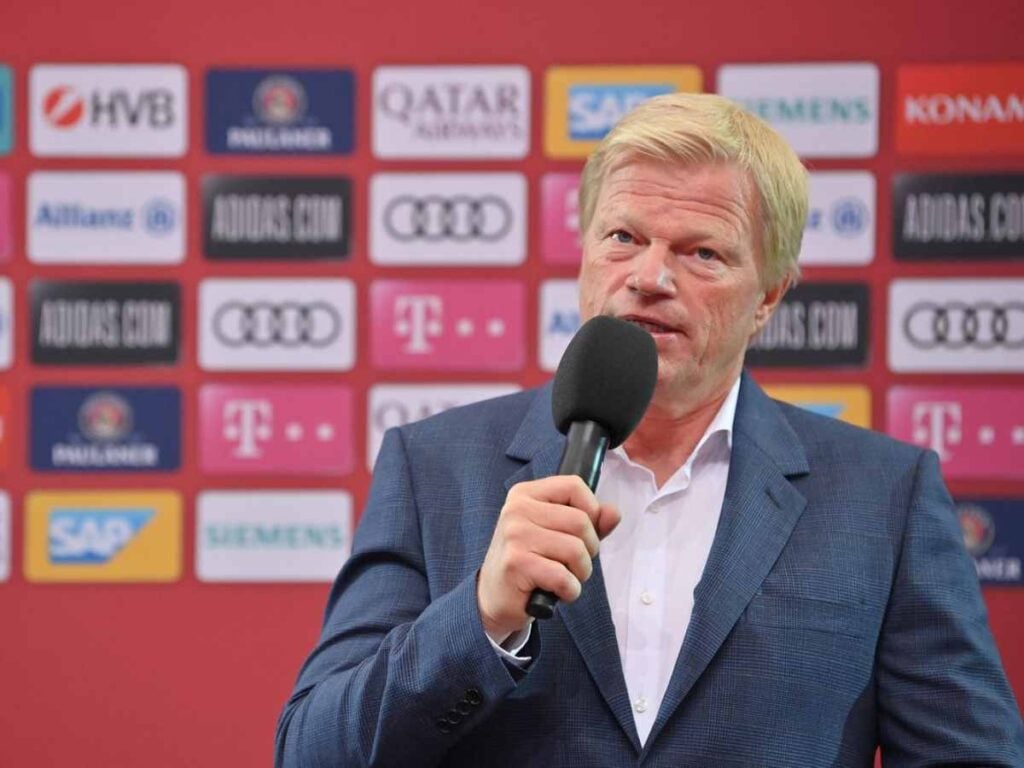 Kahn was heavily criticised following Bayern's departure from the DFB Pokal at the hands of Freiburg. According to reports, he also did not have the backing of the club's officials."Uli Hoeneß still has a big say in the club – and, according to our information, he has often criticised Kahn. Then it gets dangerous. Without the support of Uli Hoeneß, it is still very quick thin ice," said one German outlet.
Jan Christian Dreesen will be the new Bayern Munich CEO. He was previously the chairman of a Swiss bank before being appointed the Chief Financial Officer of Bayern. Dreesen is regarded as an essential figure in the most financially successful decade in the club's history and will now have the opportunity to leave a lasting legacy on the club.
Related News: