Lionel Messi was honoured as part of CONMEBOL's celebration of Argentina's World Cup victory on Monday night. The former Barcelona player was presented with a symbolic 'baton of football.' The South American footballing organization's president, Alejandro Dominguez, declared Messi the greatest footballer on the planet.
Messi was presented with replicas of the three trophies he has won for his country in the last three years – the Copa America, the Finalissima, and the World Cup. Following this, the president's celebration of the Argentinian's achievements took an unexpected turn. Dominguez brought a large box onto the stage and took out an elaborately decorated sceptre to hand to Messi.
Dominguez made the following announcement before doing so: "On behalf of South American football and football from around the world, today we give you leadership and command of world football." The No. 10 took the baton with interest, inspecting it for a few moments as his teammates in the audience celebrated the gesture.
The footballing organization's president later gave Messi the evening's highest honour- a life-sized statue of him holding the World Cup. It will be in CONMEBOL's museum in Paraguay alongside other South American football legends such as Diego Maradona and Pele. His teammates were also given several commemorative items such as replica trophies, individual recognitions, and Messi's commemorative statue miniatures.
In case you missed it: Shakira thinking of moving permanently to Miami with her new date: Reports
Fans react to CONMEBOL honouring Lionel Messi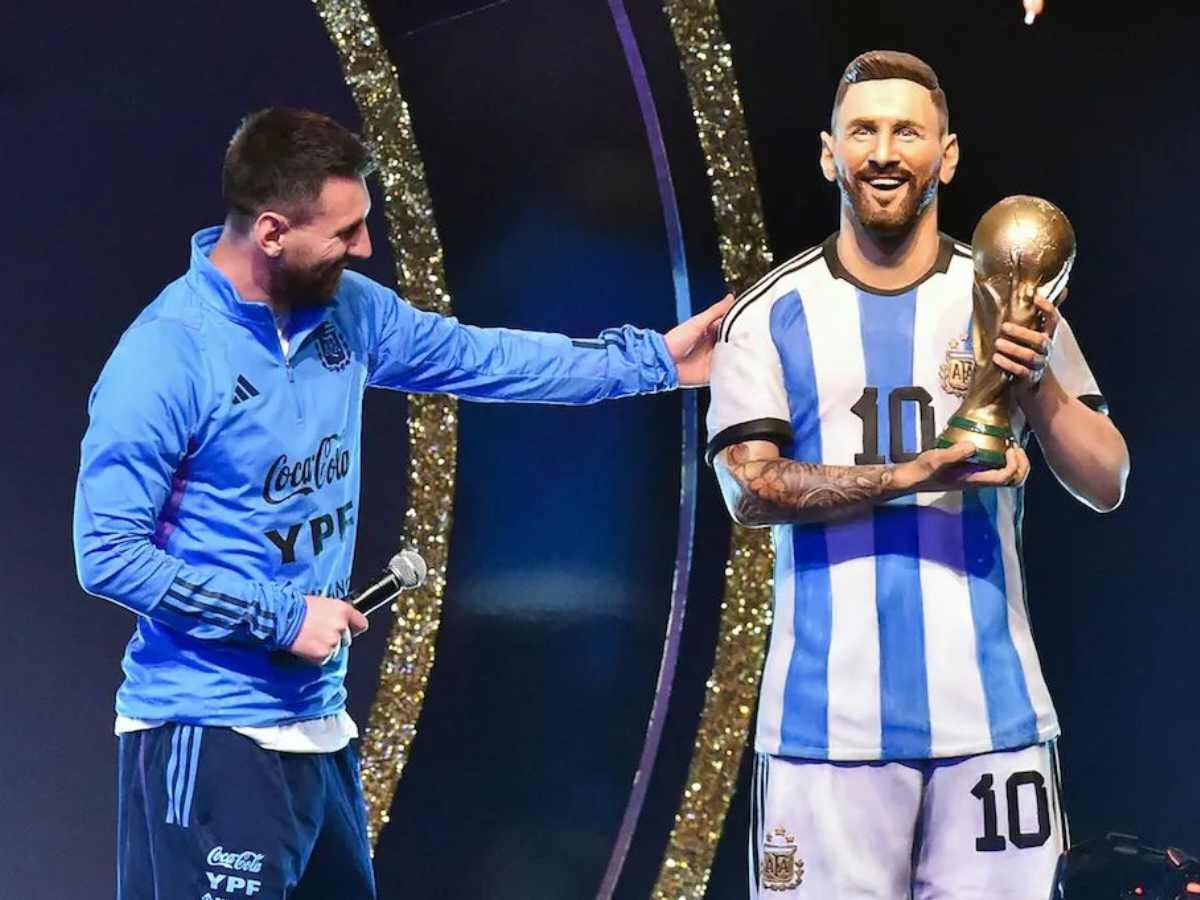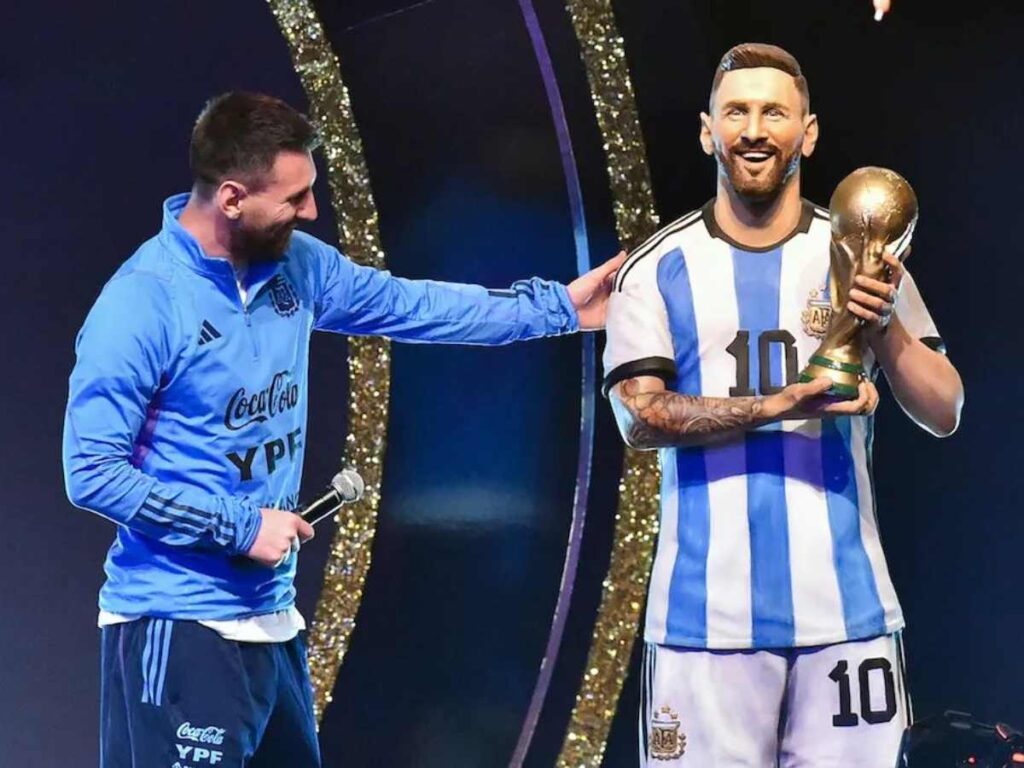 The Rosario-born icon gave a speech on stage. "This fulfils me," he said as he patted his World Cup trophy. "It was what I was missing. Thank God I can achieve everything in football. Thanks to all my colleagues for these beautiful gifts they gave me." Dominguez had a final note for the player as he handed over the trophies that Messi had won with the national team. "The one thing you lack is the Libertadores," the president hinted.
The Copa Libertadores is the most prestigious trophy in South American club football. Messi has not been in contention for the tournament since his playing days at Newell's Old Boys two decades ago. With Messi's future at PSG uncertain, fans across Argentina will want Messi to finish his footballing career in his native country. However, sources suggest Inter Miami, Al-Hilal, and Barcelona are interested in his services
Related News:
"I will always be on the side of victims," Achraf Hakimi's wife issues first statement following husband's r*pe allegations
"Back Home," Mauricio Pochettino posts cryptic message on Instagram amidst rumors of Tottenham return