Mauricio Pochettino cryptically announced he was "back home" just before Tottenham Hotspurs sacked Antonio Conte. The former Spurs manager, 51, has been unemployed after leaving Paris Saint-Germain last summer.
Even before Conte was officially fired, he was heavily linked with a return to North London. As a result, his cryptic Instagram post for his 649,000 followers piqued the interest of many Tottenham fans, who were excited to see him take over again. Pochettino posted a selfie with his wife Karina to his Instagram story, captioning it "Back Home, Arigato [thank you] Japan."
They took the picture from their plane seats as they returned to their London home after a romantic trip to Japan. Some Tottenham supporters attempted to persuade Pochettino to return as manager, even sneaking into the Argentine's DMs. Others took to Twitter to express their excitement about his return.
Despite failing to win a trophy with Spurs, Pochettino is one of the club's most successful managers in recent history. He averaged 1.89 points per game, the most for any Tottenham manager in Premier League history. His most significant achievement during his five-year tenure was leading Spurs to the 2019 Champions League final.
In case you missed it: "There was a lack of trust," Julian Nagelsmann's relationship with a journalist was a 'big problem' for Bayern players, claims former German defender
Who are the frontrunners for the Tottenham Hotspur job?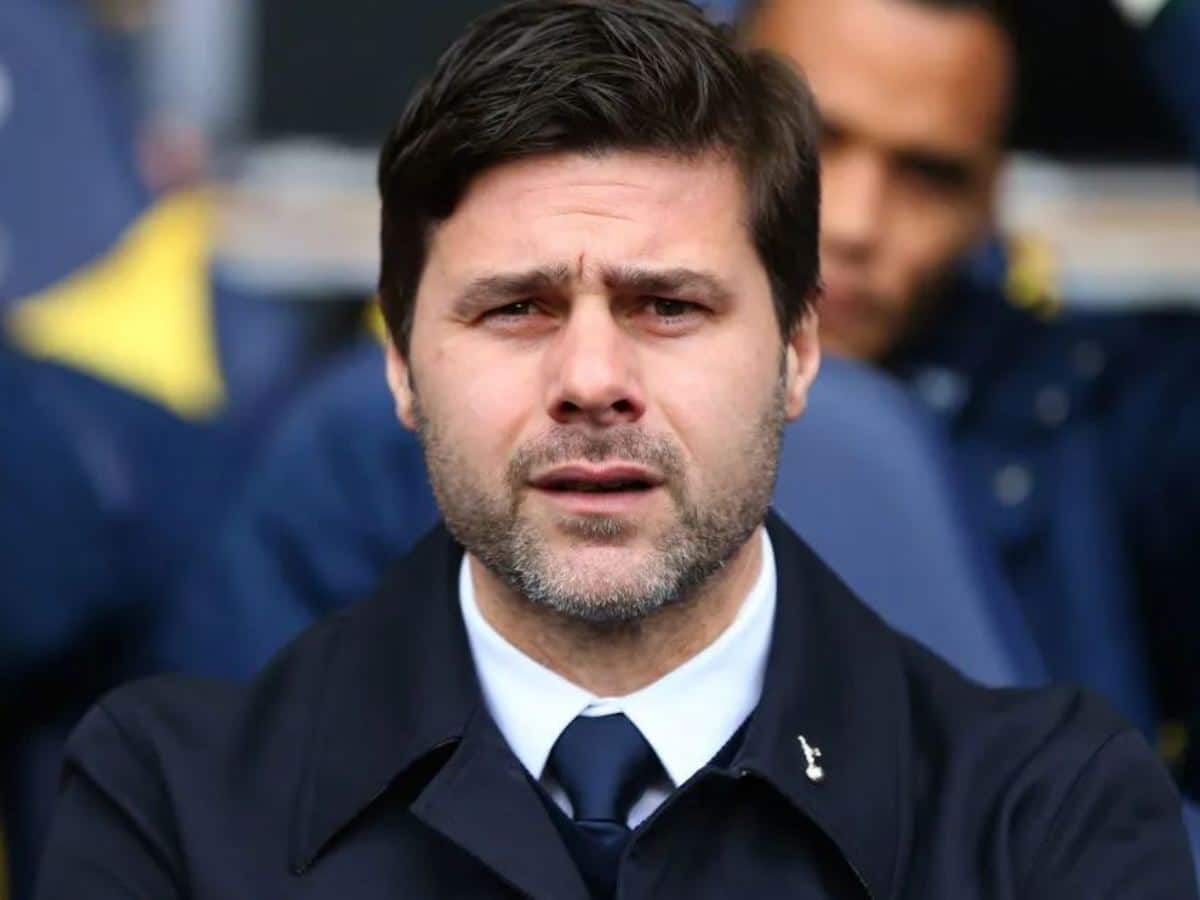 Mauricio Pochettino and Julian Nagelsmann are the frontrunners to succeed Antonio Conte in the summer. Former Bayern manager Nagelsmann is reportedly open to talks with the North London club and has a fondness for the club, having once owned a Spurs shirt. Sources suggest Pochettino is keen and has a positive partnership with Spurs owner Daniel Levy.
Julian Nagelsmann was reportedly "really disappointed" with being sacked by Bayern Munich on Friday. The German giants are only one point behind Bundesliga leaders Borussia Dortmund. Reports say the club informed Nagelsmann of his sacking while he was on a skiing holiday in Austria.
53-year-old Conte finally left Tottenham late Sunday night with a blunt statement. The confirmation arrived eight days after his shocking attack on his "selfish flops" and the club's 20 years of underperformance. He is reportedly set to receive a £15 million compensation payout. His assistant Cristian Stellini has taken caretaker control until the end of the season.
Related News:
"I love Chinese," Manchester City winger Jack Grealish reveals his favourite post-game meal
Manchester United rejects all offers for Mason Greenwood showing their urge to continue with him: Reports