Salt Bae, whose actual name is Nusret Gökçe, was spotted mingling with Argentina players and taking pictures with the World Cup trophy even though Argentina's captain initially ignored him on two occasions, he posed for a photo with Lionel Messi. Additionally, Lisandro Martinez appeared incredibly uncomfortable posing for photos with the Turkish butcher.
Outrage was also expressed over Salt Bae's handling of the 18-karat gold World Cup trophy, which only former FIFA World Cup champions and leaders of the state are permitted to hold according to the rules. Journalist Tariq Panja received a statement on Thursday that read as follows: "Following a review, FIFA has been establishing how individuals gained undue access to the pitch after the closing ceremony at Lusail stadium on 18 December. The appropriate internal action will be taken."
Salt Bae's Instagram account has since been unfollowed by FIFA president Gianni Infantino, according to Sky Sports chief Kaveh Solhekol. On the platform, he had previously only followed 303 users, but that number has now fallen to 302 as Salt Bae's official account @nusr et, which has 49.9 million followers, is no longer visible in his feed.
It would seem that the two had been acquaintances for a very long time. Infantino made a statement on camera in January 2021, referring to Salt Bae as a "legend" and "number one" while eating at his restaurant in Dubai. He said: "Mr Nusret, number one. The best of the best. An unforgettable evening here in Dubai with Nusret. I'll come back. Legend, he's a legend. Legend number one. Thank you very much."
Read more-French FA files official complaint on Argentina goalkeeper Emiliano Martinez for mocking Kylian Mbappe after 2022 FIFA World Cup final
Salt Bae has been barred from attending the 2023 US Open Cup Final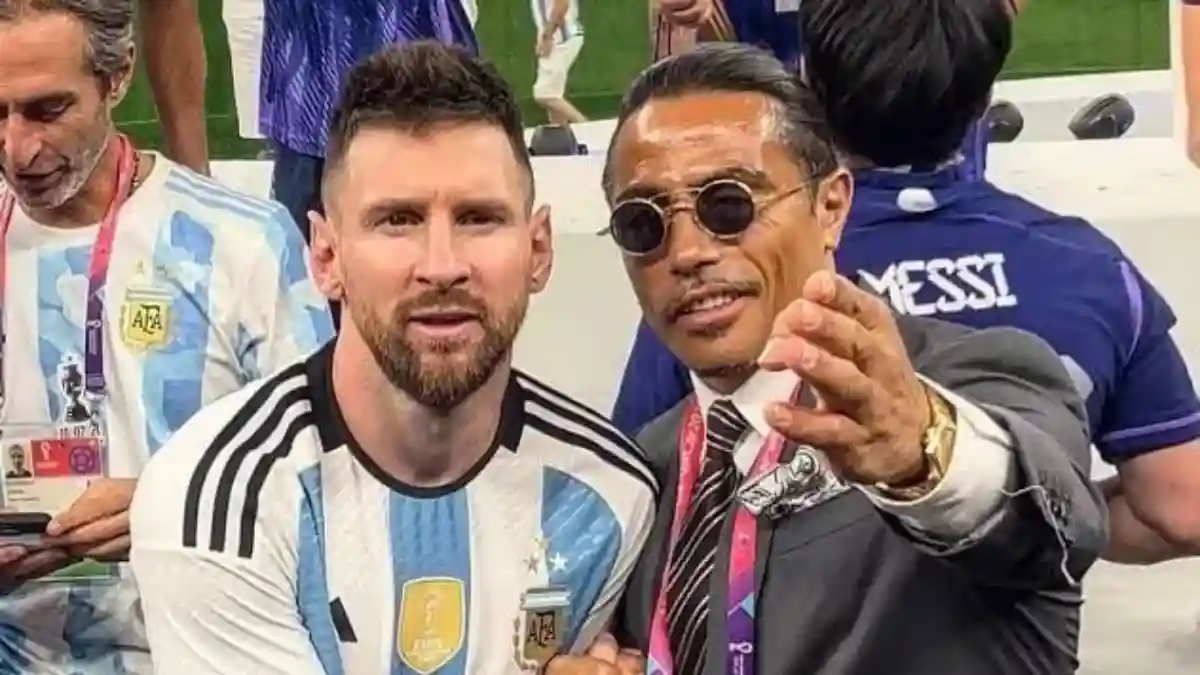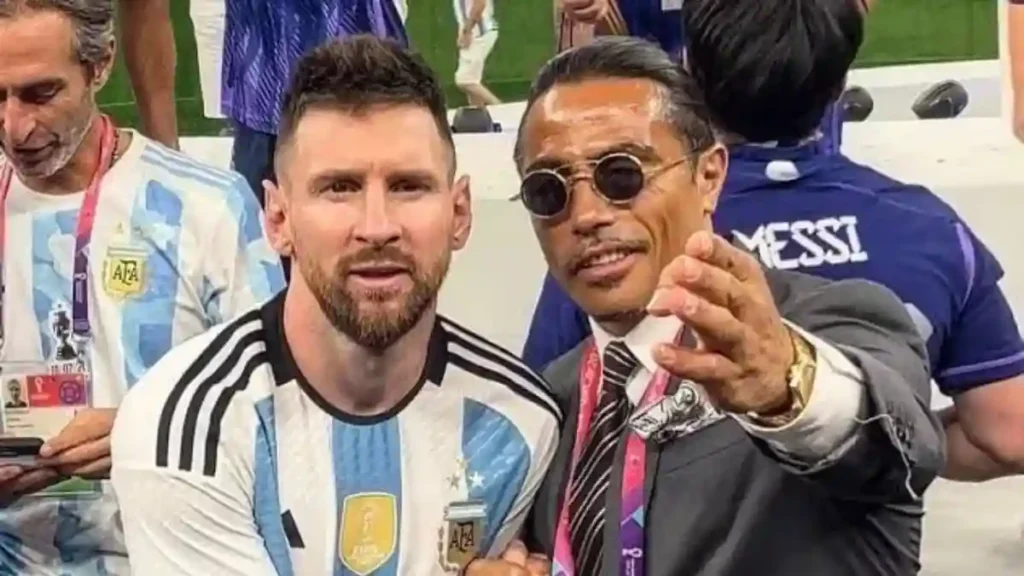 After Argentina captured their third World Cup title with a penalty shootout win against France, Lionel Messi and his teammates were jubilant. They took to the pitch with their families to celebrate the long-awaited victory, and a peculiar episode occurred.
The Turkish restaurateur Salt Bae made a surprise appearance on the field alongside Christian Romero, Angel Di Maria, and Lionel Messi. He was seen taking the trophy from them and celebrating their win, which caused an uproar from fans around the world. This unexpected behavior caused a great deal of anger and confusion.
This momentous event for the Argentine people was marred by the presence of Salt Bae, who attempted to detract from the players' accomplishments by trying to garner attention. His actions were seen as wrong by soccer fans all over the world, and he was found to be in violation of FIFA regulations. Consequently, the US Open Cup, the oldest soccer event in the US, has announced through its official Twitter account that Salt Bae will not be allowed to attend the 2023 US Open Cup final.
Read More-All you need to know about the prestigious award that Lionel Messi has never won in his illustrious career
Also Read- Nearly 200,000 fans sign a petition demanding a rematch of 2022 FIFA World Cup final