The French FA recently filed an official complaint against Emiliano Martinez for his conduct following Argentina's 2022 FIFA World Cup triumph against France, in which he repeatedly insulted France's star Kylian Mbappe. Having followed Argentina's remarkable World Cup final triumph after 3 years, the 30-year-old orchestrated a "moment of silence" for Mbappe, mocking the Paris Saint-Germain player.
Emiliano Martinez was seen holding a doll with Mbappe's face pinned to it during the celebrations in Buenos Aires. Argentinian goalkeeper's behavior has fallen 'too far,' according to Noel Le Graet, president of the French FA, who has filed a formal complaint.
Noel Le Graet, president of the French Football Association, stated that he has conveyed a formal letter of complaint to his Argentina counterpart Claudio Tapia to express his views on the issue. "I wrote to my counterpart from the Argentine Federation, I find these excesses abnormal, in the context of a sports competition, and I find it difficult to understand," he told Ouest-France via The Goal.
"This is going too far. Mbappe's behavior has been exemplary," Noel Le Graet added. Emiliano Martinez faced backlash for making an unsubtle sign with the Golden Glove trophy, which he later stated was in answer to French chants during the match, in addition to his teasing directed at Kylian Mbappe.
Also Read: "Not Johnson, Not Sunak It's me that's betrayed Britain," Gary Neville hits back at the media narration of his remarks on Qatar's human right issues
A look at Emiliano Martinez's performance for Argentina at the 2022 FIFA World Cup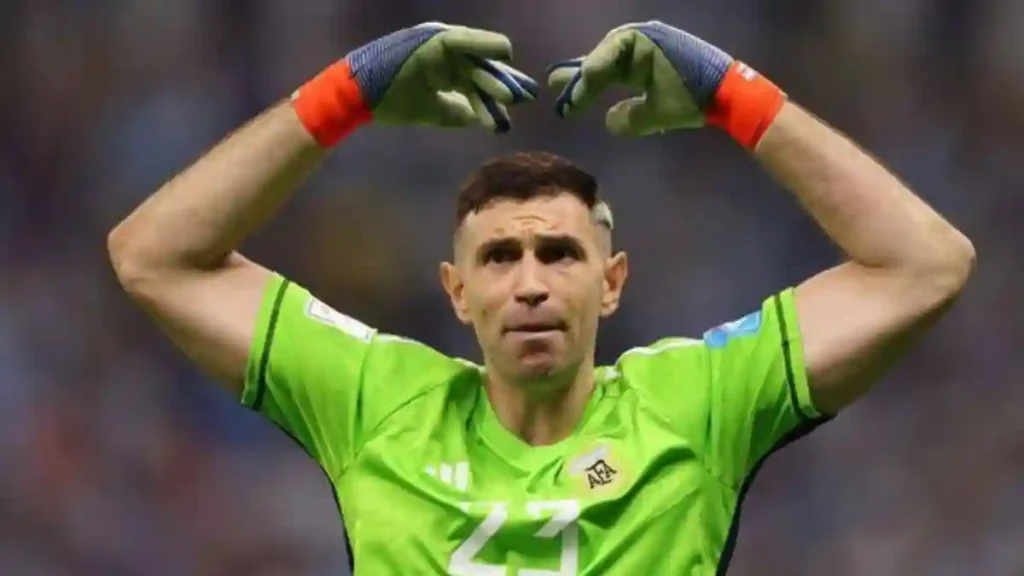 Argentina confronted France in the FIFA World Cup 2022 final on Sunday, December 18 at Lusail Stadium. Argentina won on penalties 4-2 kudos to Emiliano Martinez's heroics during the game. And although Messi and Mbappe grabbed the episode in the final with their breathtaking appearances, Martinez deserves kudos for yet again stepping up to the plate to assist his squad beat a difficult competitor and prevail in the match.
Martinez was crucial in Argentina's race to the final, but he had saved his best for the big game. Aside from the essence that both goalkeepers, Emiliano Martinez, and Hugo Lloris, were both phenomenal, Martinez got the golden glove. Emiliano Martinez had previously been immovable in Argentina's quarterfinal penalty shootout victory over the Netherlands, obstructing Virgil van Djik and Steven Berghuis.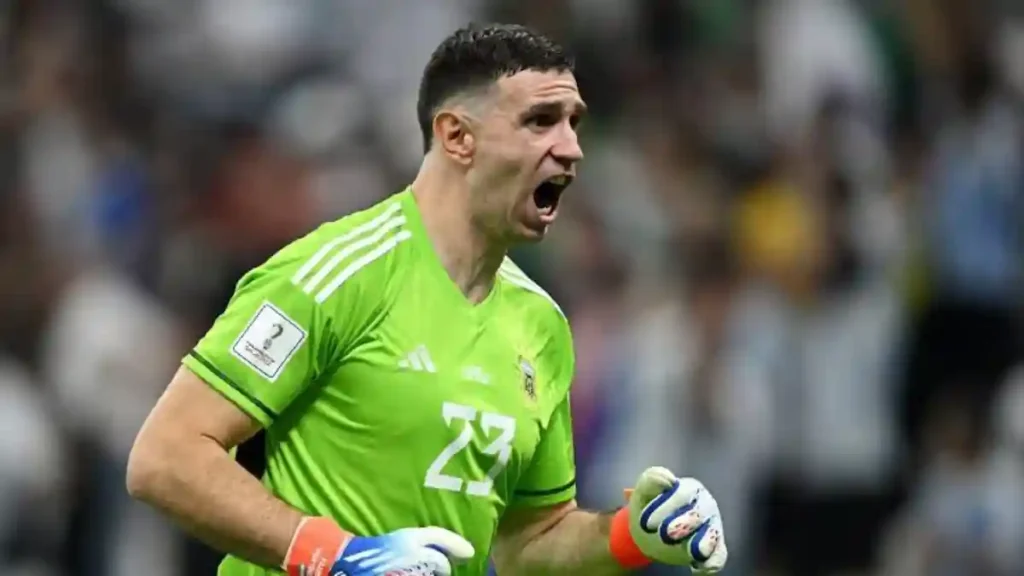 In the faceoff during the 2022 FIFA World Cup finals against France, Argentina's goalkeeper recovered penalties from Kingsley Coman and Aurelien Tchouameni, placing his country in place to clinch its third World Cup. Martinez, who currently plays for Aston Villa, appeared in seven games for Argentina at the 2022 FIFA World Cup, recording three shutouts.
Also Read : WATCH: Former Tottenham star Dele Alli booed by Besiktas fans after 29 minutes of poor display against Turkish third-division side
Also Read : Kylian Mbappe on the verge of receiving €1 billion offer from this Spanish club after splendid performance at 2022 FIFA World Cup: Reports