Gary Neville has slammed Arsenal coach, Mikel Arteta's touchline antics against Tottenham. He claimed that it indicates a lack of composure which can adversely affect the team.
During the recent North London Derby, Arsenal went ahead twice but couldn't keep the lead. After Bukayo Saka's penalty, there was jubilation, but Son Heung-min scored for Spurs just a minute later, leveling the game at 2-2. Neville faulted Arsenal for not recognizing the danger when they quickly conceded to Spurs.
Gary Neville also pointed out that he wants to see more composure and coolness from the Arsenal team but also claims that it can be quite hard to do especially as their manager is always pumped up in the sidelines. "I want to see passion, but I want to see composure and a coldness… I want to see it in the right moments at the right times," he stated. He was critical of the second goal they conceded stating, "When you concede a goal a minute after one going in…that mentality. They didn't get set again." 
Arsenal face Brentford and AFC Bournemouth in the EFL Cup and Premier League next. The London-based side will look to set things straight as they chase current Defending champions, Manchester City who are currently sitting top of the table, 18 points out of 18.
Related: Aaron Ramsdale's father labels Jamie Carragher a 'DISGRACE' for mocking the Arsenal star
All or Nothing: Arsenal, an insight into Mikel Arteta
Arsenal fans are no strangers to Mikel Arteta's animated responses at the touchline. The manager seems to wear his heart on his sleeve when it comes to football. Arsenal documentary, 'All or Nothing: Arsenal' gave us a brief insight into what the manager is like behind closed doors as fans saw the manager, on several occasions, call out his players on poor performances.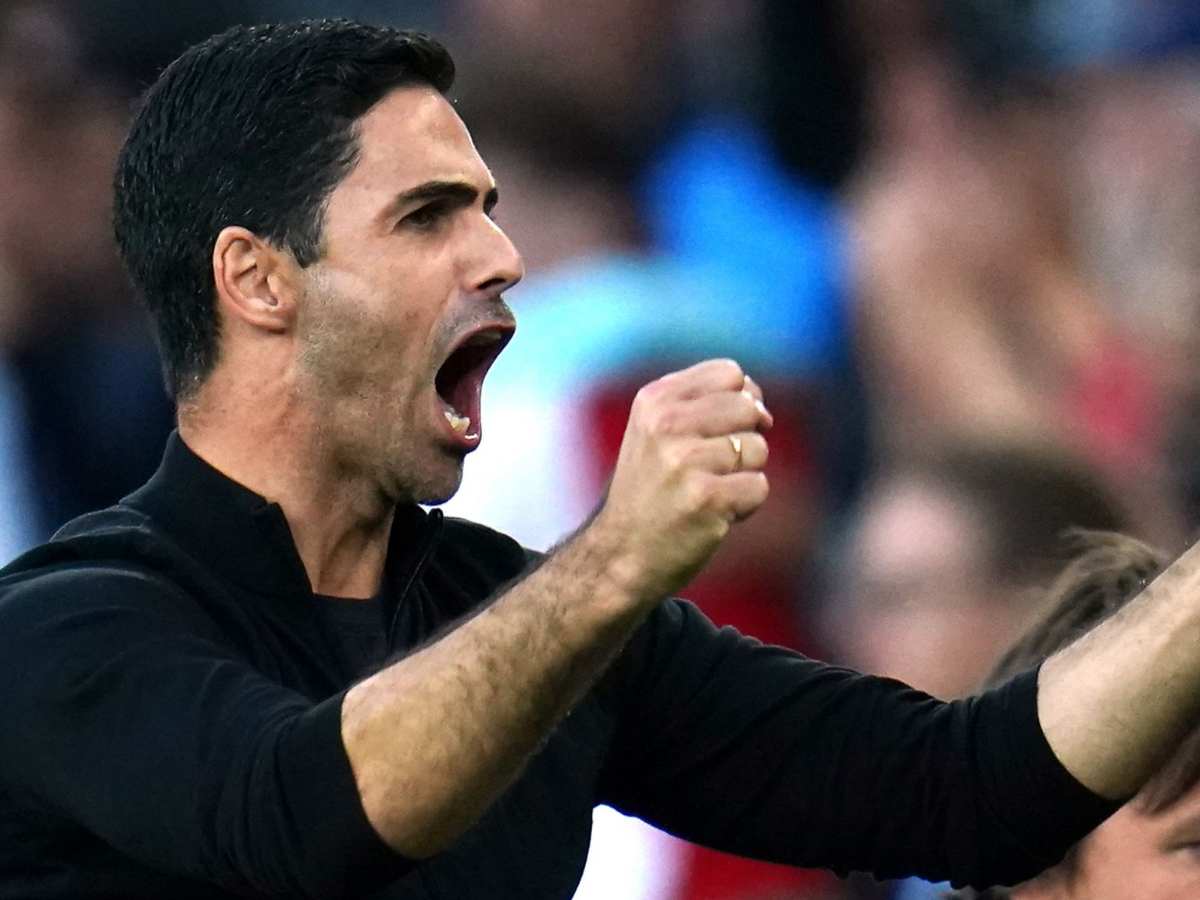 When Arsenal lost to Nottingham Forest, Arteta did not hold back as he berated the squad. He called out the team for dropping their standards and being casual when they lost the ball. Fans also got a glimpse of how Mikel Arteta trains his players in the iconic clip where he recreates Liverpool's atmosphere using speakers while the players did their training.
The Spanish coach is also a 'nuisance' to the referees as the manager is quick to get on their case if something goes wrong for Arsenal. While some might ridicule the manager for his behavior, the fans know that Arteta is passionate about Arsenal. As Pep Guardiola said, Mikel Arteta likes Arsenal.
In case you missed: