Gerard Piqué's mom, Montserrat Bernabéu, has appeared in her first televised interview following her son's dramatic split with Shakira. The 60-year-old doctor discussed her work and asked journalists to steer clear of her personal life. She discussed her lengthy and accomplished career as a doctor and made it clear that her personal life wouldn't be discussed with the media.
However, during the talk, the subject of the scandal that sparked the break between Gerard Piqué and Shakira was touched upon, with whom it has been mentioned on multiple news portals that Montserrat Bernabeu does not have a good relationship. "I have a professional life and I have a family life. When I am at work I am Dr. Bernabeu and I dedicate myself exclusively to that, I focus on what I have to do", she responded.
The interview stayed very professional except for an instance where one of her son's scariest injuries was addressed as an athlete and looked visibly emotional as she recounted the experience. "I remember that he was on the field at that time. When I saw him I couldn't think of anything," she said, recalling an injury Piqué suffered while playing in the year 2012. "I still have a hard time talking about this."
"He continued to play but he didn't know where he was. He was disoriented and had experienced significant brain trauma". Shakira has now moved to Miami with her kids and Pique is seen with his new girlfriend Clara Chia accompanying him in important events. Both are reported to be happily living in their respective environments.
Related: WATCH: Shakira removes special tree from Gerard Pique's home using crane after permanent move to Miami
Gerard Pique's mother never trusted Shakira and was an 'intruder' for her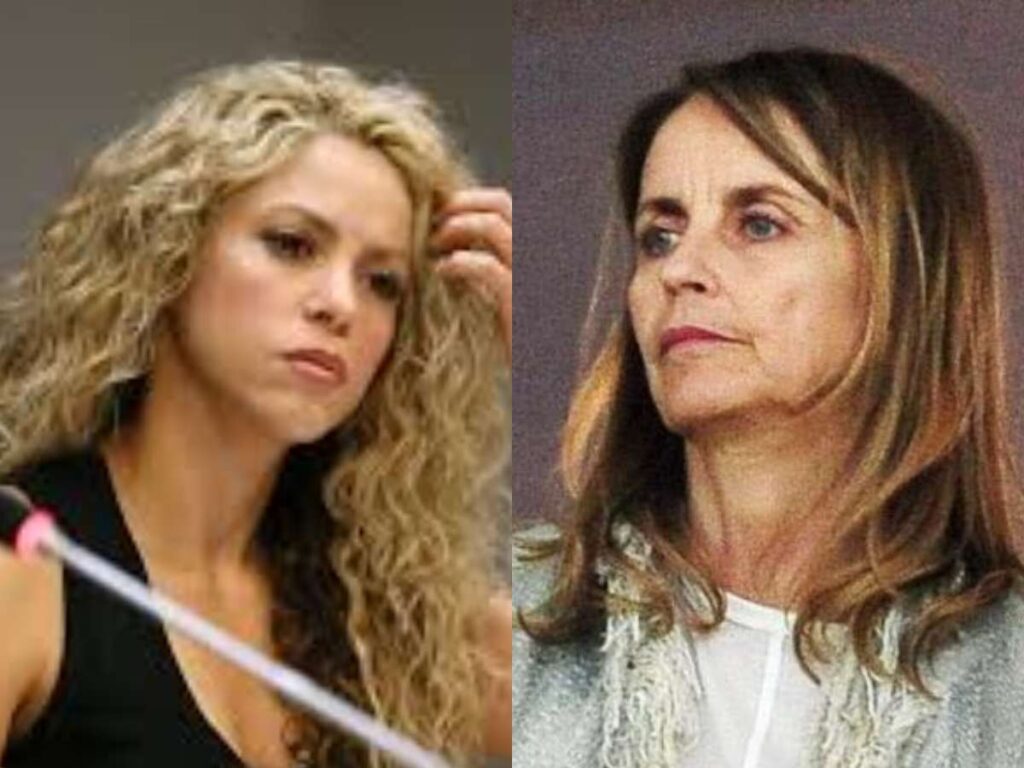 Shakira was considered an "intruder" in Gerard Pique's family, especially by his mother Montserrat Bernabeu, who did not like her during their initial days of the relationship. According to reports, Montserrat was also bothered by the 10-year age gap between the former Barcelona star and the Waka Waka hitmaker. Moreover, she had issues with Shakira being a "singer" no matter how successful she was, and only saw her as one of her son's short flings.
"Montserrat was bothered by everything about her: that she was 10 years older than her son, that she was a singer, no matter how successful she was, that she was not Catalan or at least from a recognizable family. It is a very closed circle and very classist. She didn't trust Shakira. She saw her as one more whim of her son. Over time, she got used to the idea." as per sources.
However, if reports are to be believed, Montserrat feelings towards Shakira never really changed as she has said to have helped Gerard hide his affair with Clara Chia Marti from the singer while they were still together. Shakira seems to be thriving in her new surroundings of Miami, Florida after the split from former Barcelona and Spain footballer Gerard Pique.
In case you missed it: