Pep Guardiola, the current Manager of Manchester City, has recently made a statement that has caught the eye of football fans around the world. In an interview, Guardiola stated that he does not care which team he coaches and that his home is Barcelona. He went on to say that if Barcelona were to call him, he would return to the club without hesitation.
This statement has sparked a lot of speculation about Guardiola's future, as well as the future of Barcelona. Xavi Hernandez, the current coach of the Blaugrana, had said during his induction as the coach, "If they compare me with Guardiola, it's more than positive. Pep's the best manager in the world". Unlike Xavi, who started out in Qatar, Guardiola began his managerial career at Barcelona, where he won numerous trophies, including two Champions Leagues and three La Liga titles. He also led the team to an unprecedented 14 trophies in four years including the famous 'Sextuple' , a feat that will likely never be matched.
After leaving Barcelona, Guardiola went on to coach Bayern Munich and Manchester City, winning multiple trophies with both teams. However, it is clear that his heart remains with Barcelona, where he spent the majority of his career.
It is unlikely at this time that Barcelona will make a move to bring Pep Guardiola back to the club. Xavi who is also a club Legend, is under contract until the summer of 2024 and has led the team to a solid start in the league.
La importancia del contexto. Esto es lo que ha dicho Guardiola hoy hablando sobre Arteta y eso de que si a él lo llamase el Barça, iría. El 'como asistente' vende menos en el titular que está circulando, está claro. pic.twitter.com/zNDZL1Yzrg

— Juanma Romero (@Guardiolato) January 26, 2023
Pep talking about his conversations with Mikel Arteta on Barcelona
Also read: Zlatan Ibrahimovic lambasts Argentine players 'terrible attitude' after the 2022 FIFA World Cup win
Pep signed a Contact Extension with the Blue Half of Manchester in November 2022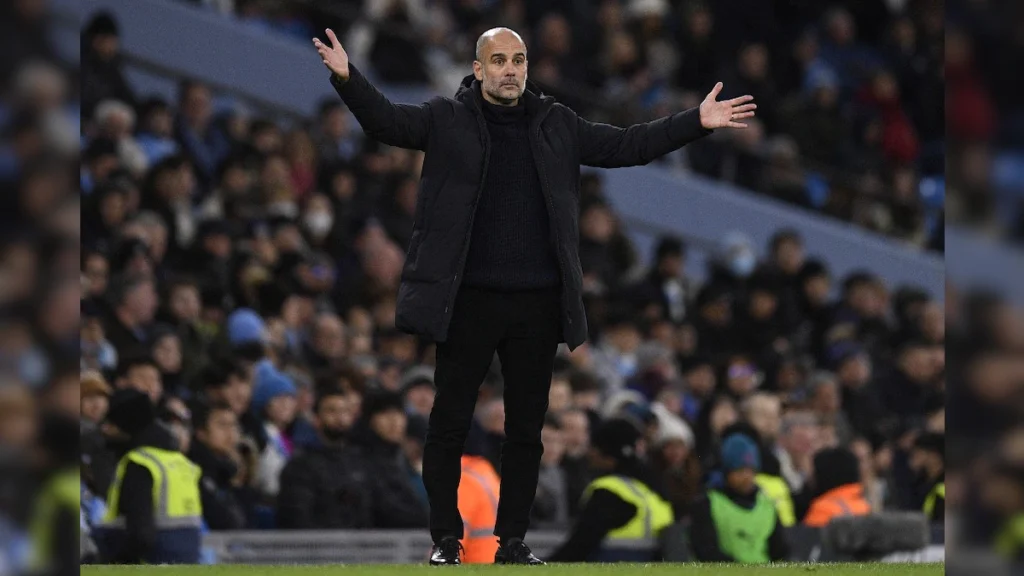 Guardiola's statement has also raised questions about his future at Manchester City. His side has not had the best start to the Premier League campaign and is 5 points behind the league leaders Arsenal, having played a game more. Also, the former Catalonia national team Captain signed a two-year contract extension in November that will keep him at the club until 2025.
Guardiola, who has won 11 trophies, including four Premier League titles during six years at Etihad Stadium stated stated "From day one I felt something special being here. I cannot be in a better place,". He added, "I know the next chapter of this club will be amazing for the next decade. It happened over the last 10 years, and it will happen in the next 10 years because this club is so stable. Still have the feeling there is more we can achieve together and that is why I want to stay and continue fighting for trophies".
Pep Signs a new contact until 2025
Overall, Guardiola's statement has created a lot of buzz in the world of football, but a return to the Blaugrana seems highly unlikely. Pep Guardiola is one of the most successful and respected managers of the game and wherever he goes, he will continue to make an impact on the footballing world.
In case you missed: