Joan Laporte congratulated former Barcelona star Lionel Messi on winning his first-ever FIFA World Cup. FC Barcelona president is often asked questions about Messi after the Argentine's heartbreaking departure from his boyhood club. The Spanish media loves Lionel Messi and Barcelona's relationship. While they also hate the person who broke the two lovebirds up, Joan Laporte himself.
The Barcelona top-scorer is often linked with his former club. Many fans, especially Cules hope for a La Pulga homecoming before retirement. "Messi is the best player of all time. He's Barça fan, his heart beats for Barça… so the links are normal…Will Messi return? He's PSG player. We'd love to have Leo back here one day-but we will see." Barcelona president Laporte told Barca TV when asked about Messi's return to the club.
Joan Laporte failed to renew Lionel Messi's contract with FC Barcelona in 2021. This result forced the Argentine out of his boyhood club after 21 beautiful years. An emotional FC Barcelona bid farewell to a club legend unexpectedly. His long-time teammates, Jordi Alba, Gerard Pique, and Sergio Busquets couldn't help but cry.
It is believed that a major reason why FC Barcelona could not renew Messi was a financial obligation. The Catalans were deep in muddy water back then, as they failed to register the most important player in the club's history. Lionel Messi was very emotional about leaving the club of his dreams.
Learn more-"La Masia was the best option," Ansu Fati reveals actual reason for choosing Barcelona over Real Madrid
Lionel Messi's FC Barcelona career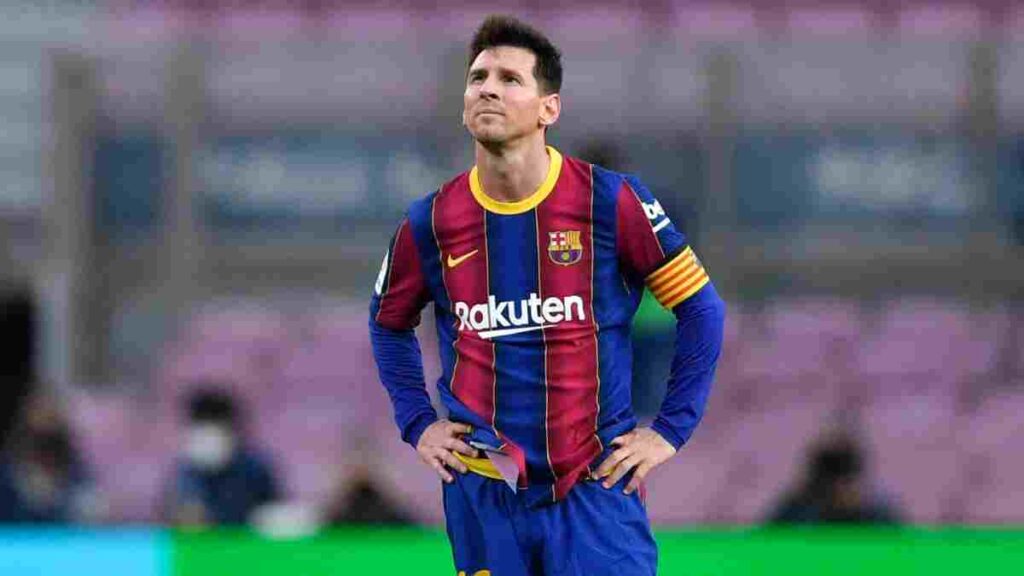 La Pulga has been one of the most crucial players for the club in recent years. Lionel Messi was crowned as European champions four times with Barca. He also won 10 La Liga titles with Barcelona.
The Argentine started his career at FC Barcelona and owed his life to the club. Blaugrana pulled a 13-year-old kid from Rosario and put him on the biggest football stage. Lionel Messi took the opportunity and decided to become the greatest player of this generation. He won 35 major trophies with FC Barcelona in his entire career.
Lionel Messi is also the club's top scorer. He has scored 672 goals for the Catalans in 778 games. Lionel Messi also won six Ballon d'Or awards while playing for Barcelona. Can you see Messi in a Barcelona jersey in the future, or has he moved on from Catalan life?
Also Read –Cristiano Ronaldo set to join Saudi Arabia club Al Nassr on a 7-year deal worth $170 million: Reports
Also Read- "You have to leave," When the French manager indirectly told Karim Benzema to leave France's squad during the 2022 FIFA World Cup