On Sunday, Joana Sanz returned to visit the Brians II penitentiary center in Barcelona. There the footballer is held in provisional detention without bail until the trial is held. The image of Joana in the facilities surprised many. The first words of Joana Sanz after announcing her break with Dani Alves was, 'We have to move forward'
The reunion of both occurred just four days after the letter that Alves wrote from his cell to his still wife, was made public. In addition, it was Joana herself who announced last week the definitive break with her husband through a text that came out of her handwriting. For all these reasons, the appearance today on the grounds of the Catalan municipality of San Esteban Sasroviras has been very striking and certainly unexpected.
In any case, Joana has already visited Dani on several occasions after the first time it took place on February 5. In this way, they have been able to see each other. They were reportedly allowed a conversation through the glass for about fifty minutes. Joana Sanz avoided making any kind of statement to the press. She was accompanied once again by Bruno, a close friend of Dani Alves. Joana Sanz turns to work after Dani Alves is denied freedom.
At the moment the details or reasons for this visit are unknown. Although it is worth remembering the words that Joana herself pronounced at the gates of the prison, "I will not leave you alone in the worst moment of your life". She reportedly said these to clear her intentions to continue supporting Alves. Jana passed through the altar with Dani in the spring of 2016. This Thursday, Joana once again shared a reflection with her followers about the state of mind she is going through. She reportedly said, "The feeling that you are drowning. It hurts so much that you don't want that internal pain anymore. You need to externalize it as a wound to heal it. But you can't."  
She then added, "The only thing you can do is grieve it, accept it, and get over it. Do for yourself, in what makes you feel good, in what makes you get out of the loop of sadness. My amigos, my family, my trainer, the people who work with me, my animals, and of course my psychologist have been very supportive." Joana Sanz paraded for Madrid Fashion Week earlier last month.
Sanz then concluded, saying, "Strengthening your body and your mind, even if you do not feel like anything, you can. You have a lot to do in this life, do not let yourself die, and do not let yourself be overcome by adversity. Cry, get angry, dance, laugh. Do what you feel in the moment. They will talk about how you did it right or wrong, that you don't care. And that you are not affected by the opinion of those who have lived every moment with you. Love yourself, because you are the only person you will be with for the rest of your life".
In case you missed: Shakira reportedly had a physical altercation with Gerard Pique's mother before the split
Joana Sanz says goodbye to her favorite place following the split up with he husband Dani Alves: Report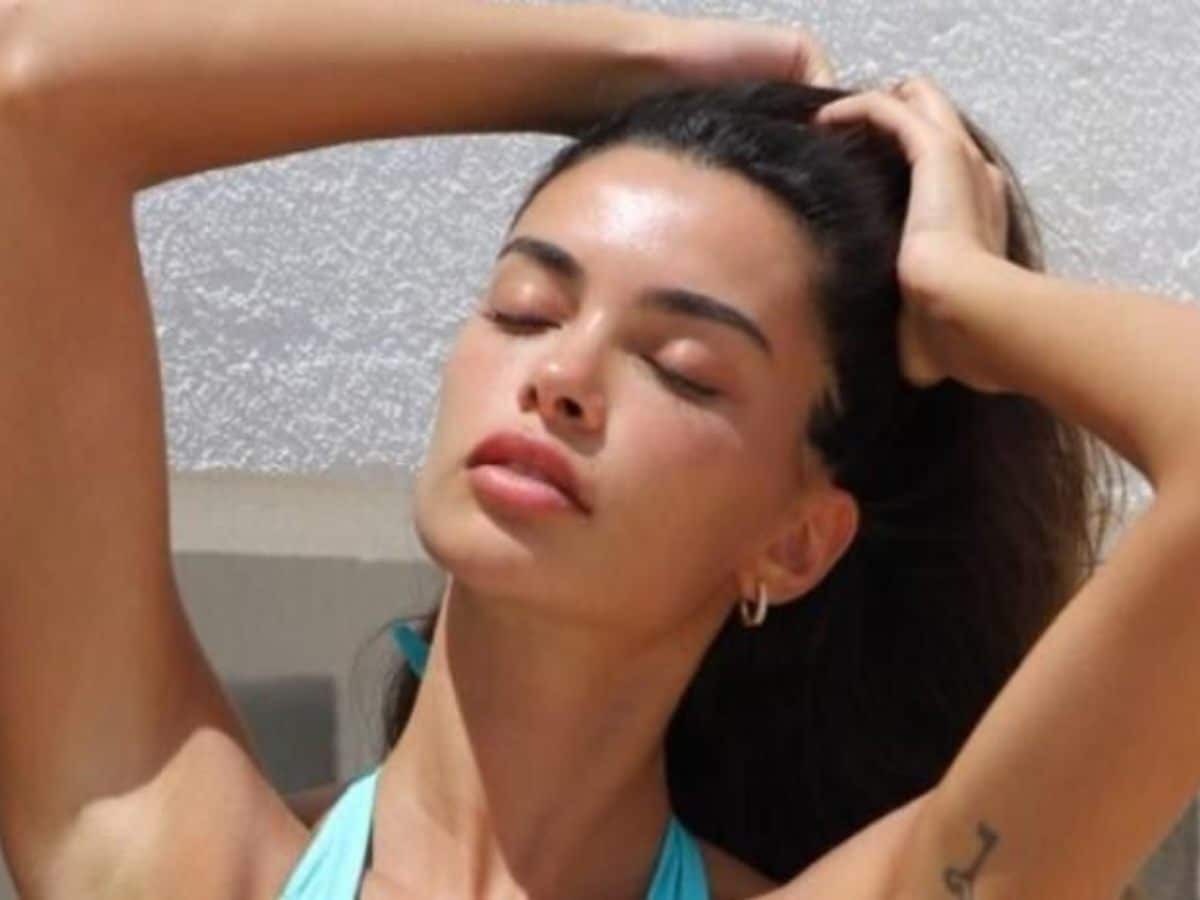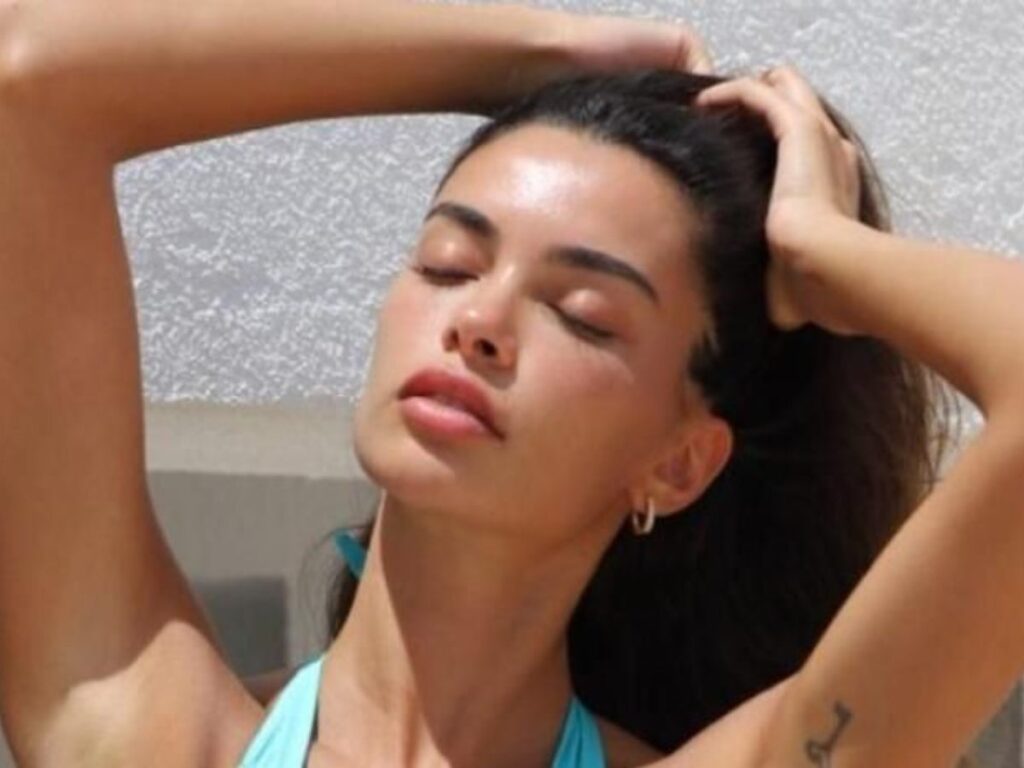 After announcing her separation from Dani Alves, Joana Sanz is clear that she wants to move forward. And for doing so, she only wants to rely on her friends and family, as well as her career as a model. Yesterday, Joana shared a meaningful message where she made clear what her priorities are. Sanz wrote on Instagram "Focus on what makes you well, what makes you progress. Surround yourself with people who love you well, and better".
Joana Sanz has once again turned to her official Instagram account to share a photo from Tenerife, her favorite place. Sanz posted a selfie with the following message. "Goodbye island. Thanks for so much". This message came with a photograph. Joana was smiling in the photo she attached on Instagram.
Despite the difficulties, she has surrounded herself with loved ones to try to cope with all the problems. A good example is that most of the photos she shares in her networks are of friends and colleagues.
Related News: "I love Chinese," Manchester City winger Jack Grealish reveals his favourite post-game meal
Manchester United rejects all offers for Mason Greenwood showing their urge to continue with him: Reports (firstsportz.com)