The 2022 FIFA World Cup final is due and the whole world will be glued to witness Lionel Messi and Argentina fight France for the trophy. As for the men in Blue and White stripes, it has been an overwhelming World Cup for them as head to the finals.
Lionel Messi, the star of the Argentine squad will play his last FIFA World Cup this year. Every Messi fan has been rooting and praying for him to finish his story with a happy ending. Messi's son Thiago is just another football fan right now.
Lionel Messi's wife, Antonella Rocuzzo posted a picture on her Instagram of her son Thiago's notebook where he had written an emotional and trendy song for Lionel Messi and Argentina. "Muchachos, Ahora nos volvimos a ilusionar" (Guys, now have not got our hopes up) wrote Thiago in his emotional letter.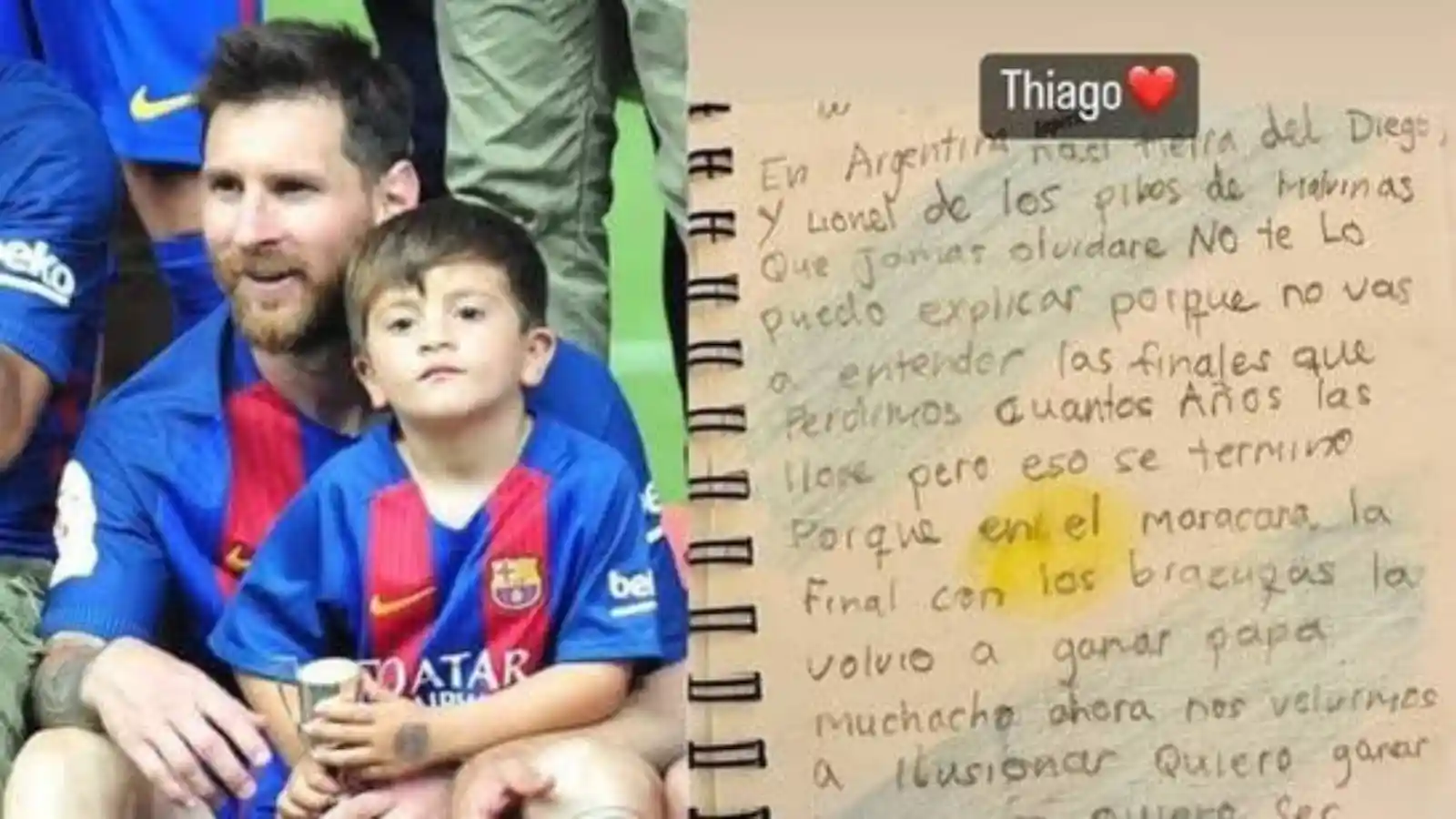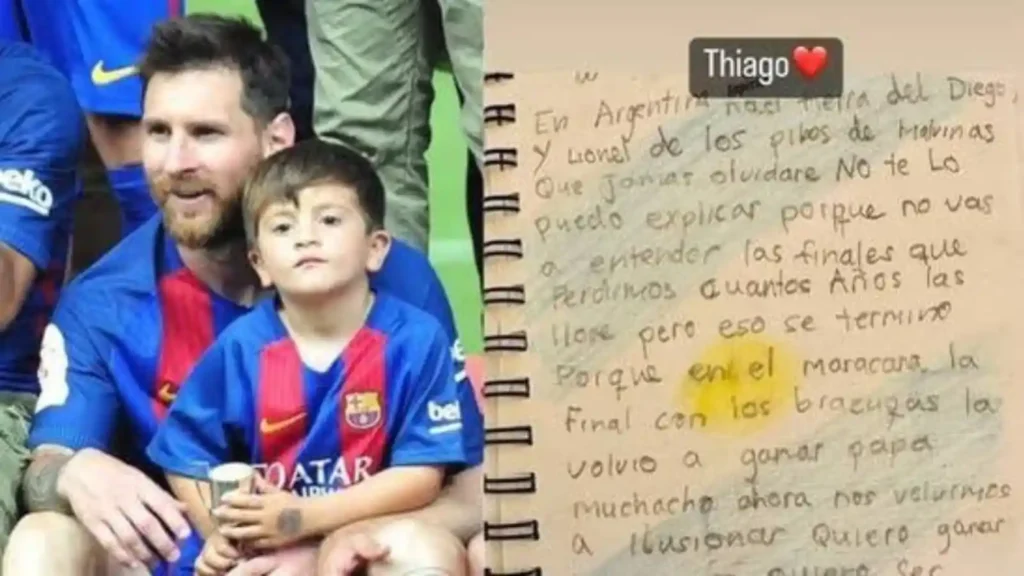 Thiago is every fan who knows and understands that this is Lionel Messi's last chance to win the FIFA World Cup, the only trophy that is not under his name. The young boy has written lyrics of a song that every Argentina fan is singing with their hearts out to support their country and encourage Lionel Messi to win the 2022 FIFA World Cup.
Also Read: "Lionel Messi will cry," Piers Morgan delivers his verdict on 2022 FIFA World Cup final between Argentina and France
The 2022 FIFA World Cup final will witness football god Lionel Messi for the last time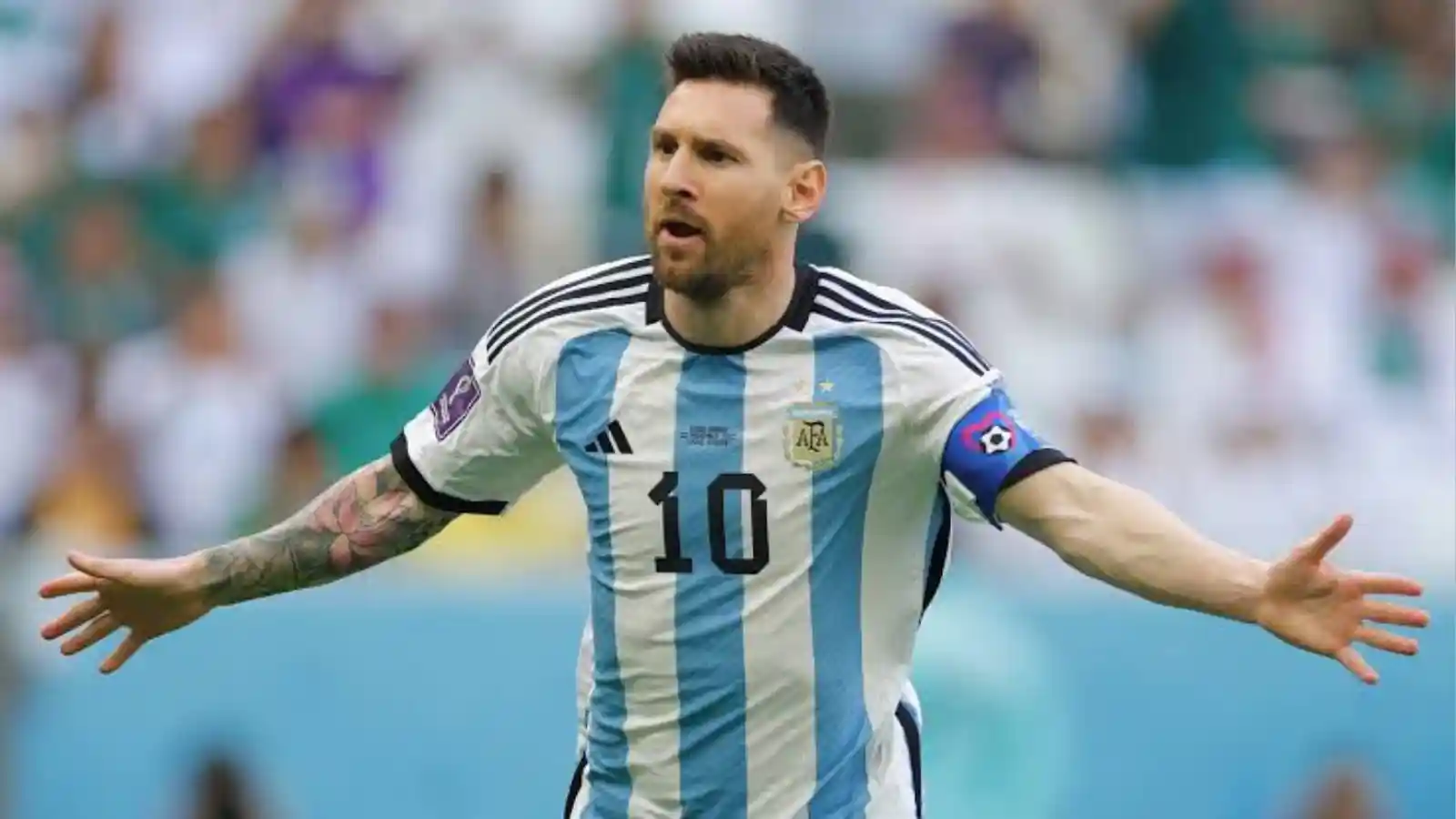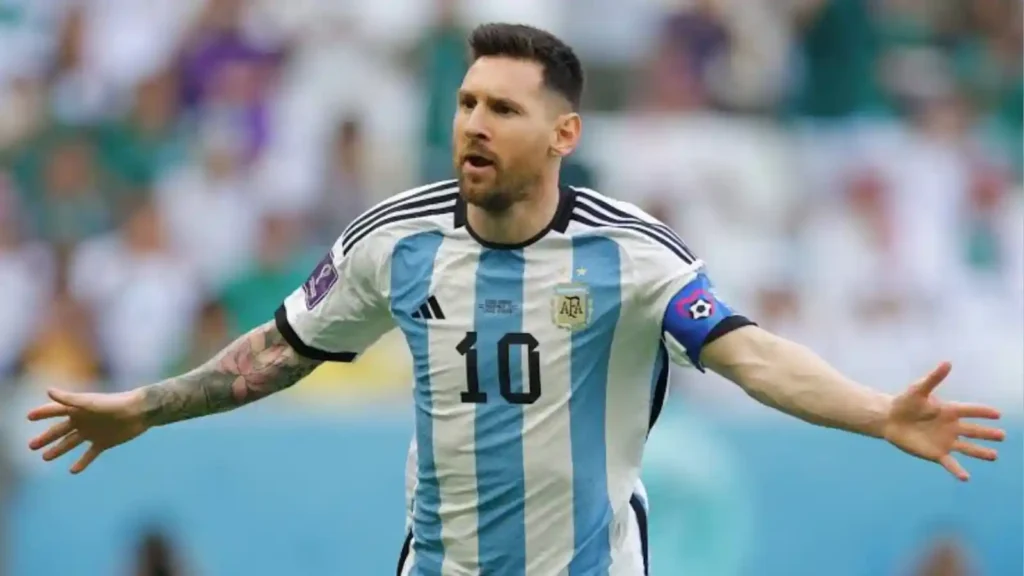 Captain Lionel Messi will lead his team Argentina to fight against Kylian Mbappe and France in the case to win the 2022 FIFA World Cup. Lionel Messi is regarded as the greatest player of all time and this World Cup final will be the most important game of his career.
Lionel Messi's story includes every possible trophy and honor under his name, however, misses only one thing which is the FIFA World Cup. The match against France will be focused wholly around Lionel Messi as he oughts to play with his life to get Argentina the golden trophy.
Lionel Messi has had a tremendous tournament so far scoring 5 goals and 3 assists. With the help of the players that can fight for Lionel Messi literally, it would not be surprising to see the football legend close his book with the best possible ending.
Read More: How many languages does Lionel Messi Speak? Can he speak English?
Read More: Which breed's dog does Lionel Messi own? Who is Senor Hulk?