Lionel Messi is arguably the greatest ever to step on a football pitch. Having been the nightmare of defenders through and through for decades, 'La Pulga' is hardly left with anything to accomplish, on and off the field. And it is safe to say that, Messi, in his mid-30s, is still going strong.
The wealthy Argentine great owns a number of houses in multiple metropolitan cities across the world. Guarding the house beside the home security and his 'unofficial bodyguard' Rodrigo De Paul, is Messi's massive brown pet dog, which can very well be mistaken for a different beast.
Just as is the case with most footballers, Lionel Messi makes sure he spends time with his canine friend. The PSG frontman very often shares clips and snaps with his pet on social media. But what breed is the football superstar's ginormous brown dog? Here is everything you should know about Messi's dog.
Also Read: Man of the Match stats of Lionel Messi since 2009 shows he is the most dominant footballer on the planet
What breed is Lionel Messi's pet dog?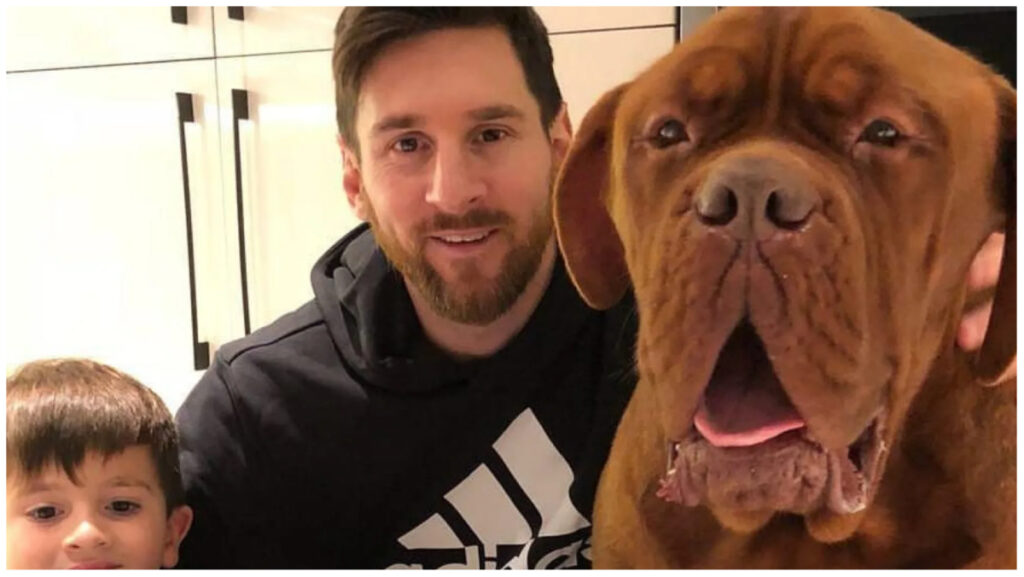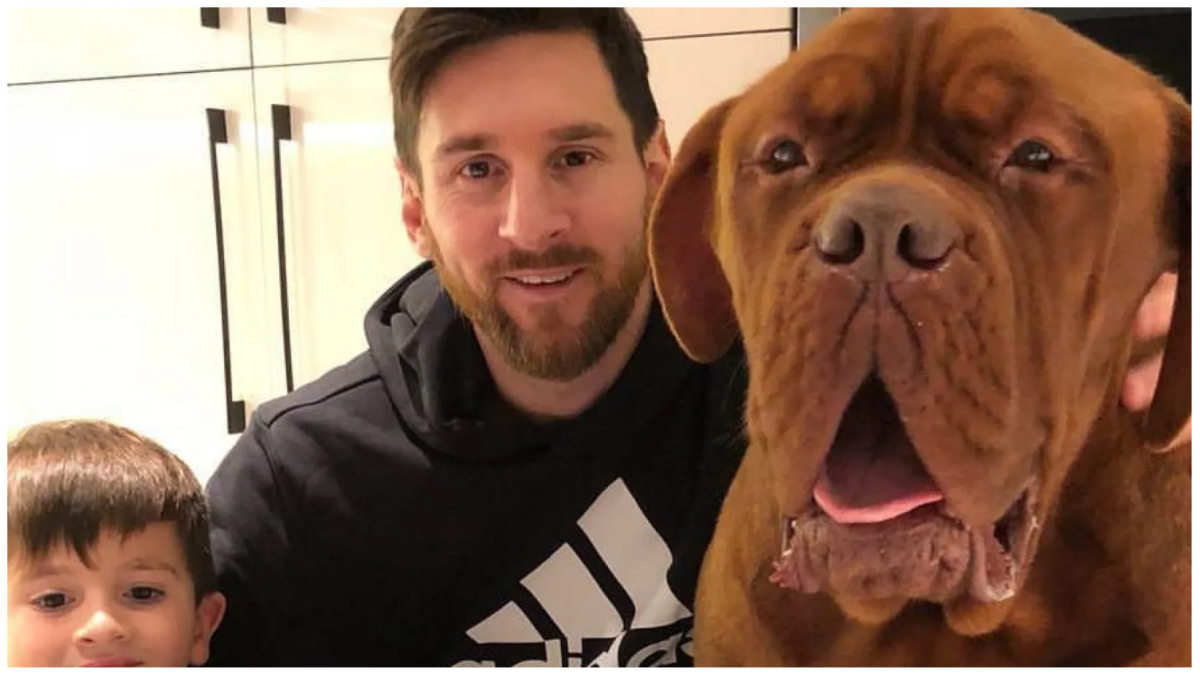 Named Hulk, also referred to as Senor Hulk, Messi's huge brown pet belongs to the breed of Dogue de Bordeaux aka Bordeaux Mastiff or French Mastiff. It is worth noting that Bordeaux is a popular port city in France. Although gnarly and terrorizing in appearance, French Mastiffs are known to be very amicable and loyal creatures – very evident in the popular clip of Messi handing a nightmarish dribbling tutorial to Hulk.
Messi is believed to have bought Senor Hulk, back in 2016. Having introduced it to the world on social media back then, the footballing genius has gone on to share a number of memories of his pet with the world. However, it was his wife, Antonela Roccuzzo's post in 2018 that gave an idea of how huge Hulk was.
French Mastiffs (Bordeaux Mastiffs), known for their menacing size, can grow up to 27 inches (at the shoulder) and can weigh as heavy as 150 lbs. Now, that is nearly as heavy as the Argentine superstar himself, who is usually listed between 150-159 lbs. Their thick and loose skin, gives them a wrinkly appearance, especially around the face, neck and head. The French Mastiffs' tails have a noteworthy appearance as well – they taper towards the end.
These huge brown creatures are usually considered aggressive, but in reality, they are not. The Mastiffs are calm and composed, with loyalty sticking out at the top, as a major attribute.
Also Read: FIFA 23: Lionel Messi leaked to appear in FUT World Cup Team of the Tournament promo
Also Read: Watch: Lionel Messi's PURE MAGICAL assist in slow motion, nostalgia hits vintage Messi fans