Luciano Spalletti believes Pep Guardiola is playing a "game" after the Manchester City boss heaped praise on the impressive Napoli manager. Guardiola claimed Napoli is "perhaps the best team in Europe" after City's win against RB Leipzig in the Champions League on Tuesday.
Napoli is 18 points clear of Inter Milan at the top of Serie A. They look set to win their first title in 33 years. Even then, Spalletti is not flattered by Guardiola's comments and has highlighted City's huge transfer budget. Spalletti was asked about Guardiola's comments after Napoli's 5-0 aggregate win against Eintracht Frankfurt on Wednesday. When asked, by Amazon Prime Italia, if he was flattered, the Italian coach simply said "No".
Spalletti said, "I don't feel proud, I don't feel anything. I know this game that everyone does to put pressure on others. Are we putting Napoli in front of Manchester City? If they can spend €900million compared to our €9m, there must be a reason. It's a game to build us up so they can knock us down." Napoli reportedly spent around €60m (£52.8m) on players last summer – signing the likes of Khvicha Kvaratskhelia – but they raised more than €70m (£61.7m) by selling Kalidou Koulibaly to Chelsea, Fabian Ruiz to Paris Saint-Germain and Arkadiusz Milik to Marseille.
Although City raised a whopping £180m last summer by selling players – including Gabriel Jesus and Oleksandr Zinchenko to Arsenal. Their net spend during the last five years is £213m. Premier League clubs have far greater transfer budgets than Italian teams. The top 20 clubs in Italy spent a combined total of €31m (£27.3m) in January, while the Premier League's combined amount was €829m (£730m). Three Italian clubs, Napoli, Inter, and AC Milan have reached the quarterfinals of UCL. While only City and Chelsea are representing English clubs in the last eight.
Spalletti is concerned Guardiola is simply playing mind games ahead of a potential quarter-final clash between the two sides. "Napoli is perhaps the best team in Europe this season. In terms of playing style, they are close to Arsenal ". Arsenal supporters haven't taken Guardiola's comments in a good way. They believe Pep is trying to derail their Premier League charge. City is second in the table, five points behind leaders Arsenal in the title race.
On Napoli's win against Frankfurt, Spalletti added, "It is a great result, we are going to enjoy it along with all our fans. Now it becomes fundamental that we maintain the same attitude we had this evening because we didn't have the same quality as usual at the start, but we still executed the moves well and allowed very little opposition". Spalletti also added that till now they have kept their heads clear. He also said that this was the first time that Napoli was in the quarterfinals of UCL. And for him, this meant great results.
In case you missed: "It wasn't a good draw," Napoli manager disappointed after getting to face Italian teams in Champions League
Spalletti sees Milan as favorites in the Semifinals, ahead of the Quarterfinal matchup against Napoli.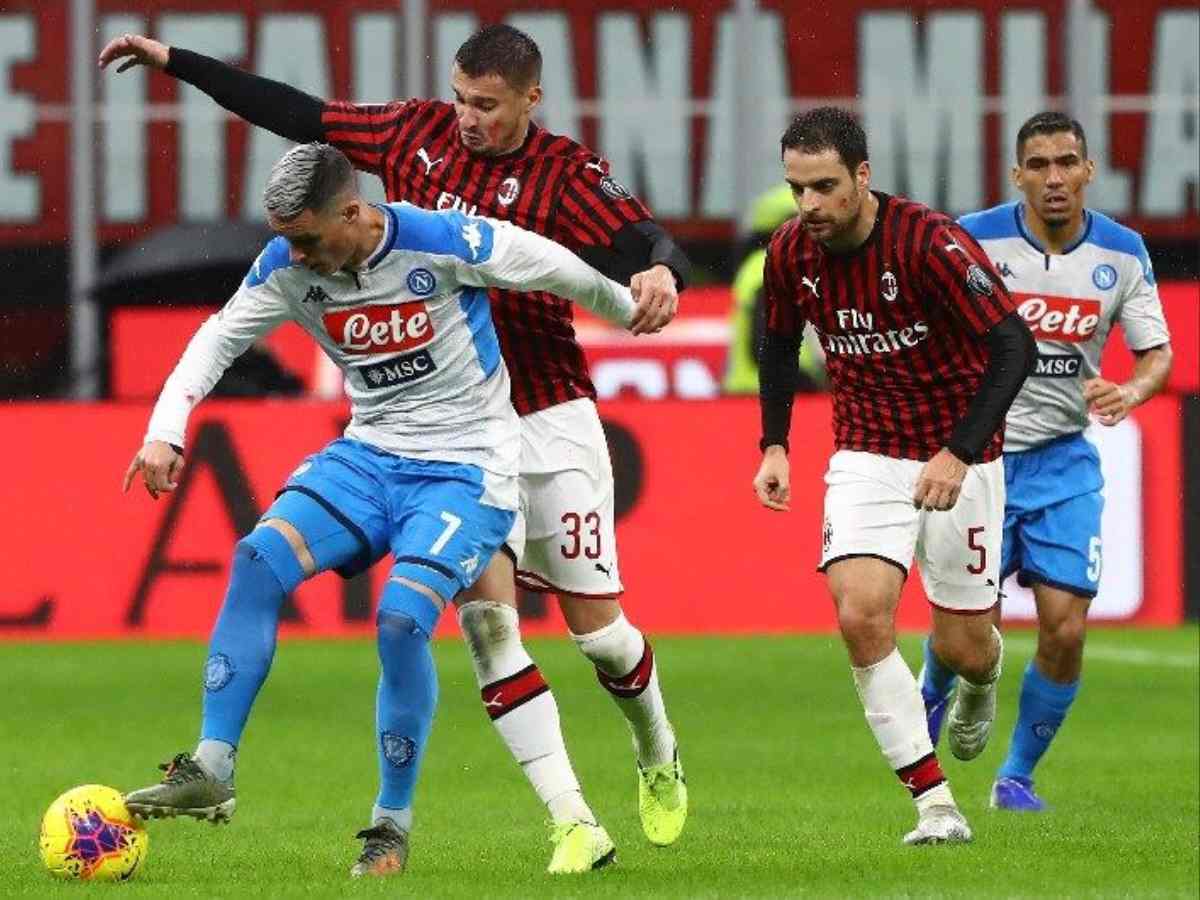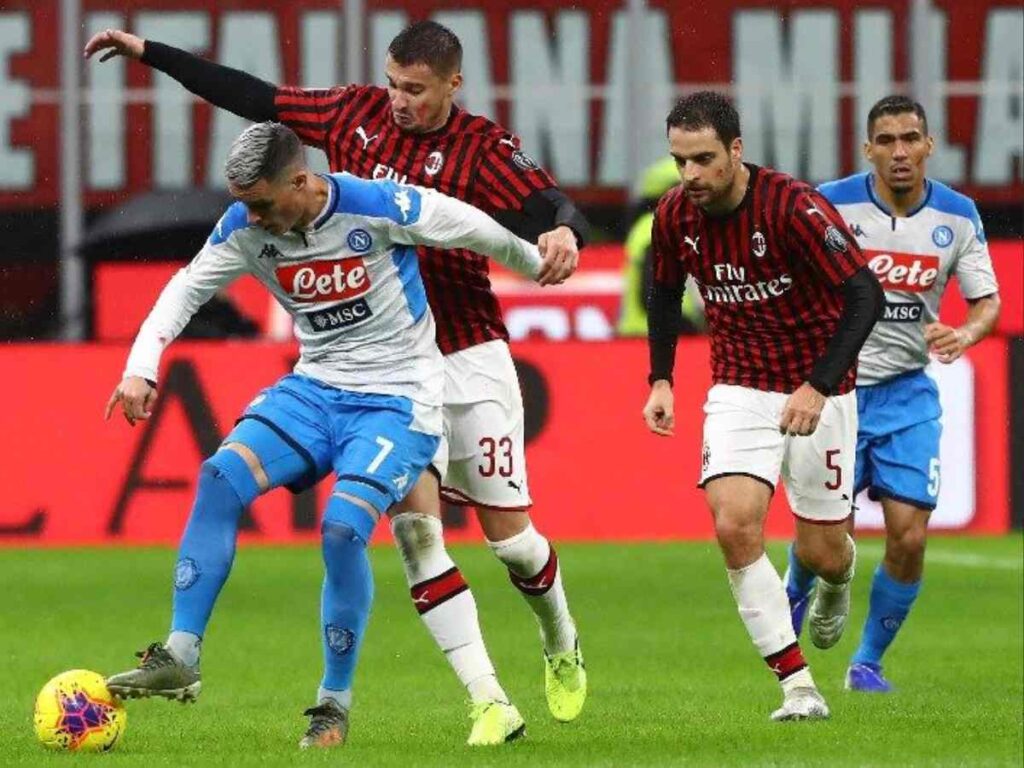 Napoli coach Luciano Spalletti believes Milan are favorites in their upcoming Champions League tie. Spalletti reportedly said that only the 'footballing incompetents' talk about good draws in the competition. The Partenopei will face off against the Rossoneri in the Quarter-finals of the UCL.
Spalletti believes that his side has already had to overcome expectations of being labelled favorites to win their tie in the Round of 16 against Frankfurt. He reportedly said that being tagged the "favorites" is an enormous disadvantage. Spalletti said to the journalists of Kiss Kiss Napoli, "It was very complicated against Eintracht Frankfurt. When everyone says you're already through, you create a psychological disadvantage. That's what they did with us against the Germans. It wasn't easy at all".
Given that Napoli and Milan are also due to play each other in Serie A on April 2. Spalletti and Stefano Pioli will have to face each other three times in the space of 16 days. He reiterated that due to their extensive experience in the Champions League and being the second-most successful side in the competition's history. He considers Milan to be the favourite to qualify for the semi-finals. Spalletti reportedly said, "I would have preferred not to meet an Italian side," he said. "I've already heard some rumors going around and only the footballing incompetents talk about a good draw because Milan feels at home in the Champions League, they have won the competition seven times, second only to Real Madrid,"
Lastly, Luciano Spalletti said, "Needless to say that their director Paolo Maldini alone has won five. In the past few days, I've read that PSG and other teams like City are struggling to go all the way because they don't have European experience. If what they write is true then we have to say that Milan is the favorite in the Champions League. They knocked Tottenham out, not just any team."
Related News: What is the major force that can stop Lionel Messi from moving back Barcelona?
Todd Boehly to purchase this Ligue 1 team after buying Chelsea last year