Manchester United have endured a dreadful 2021-22 season by finishing with their worst ever points tally in the Premier League era.
Manchester United captain Harry Maguire has named Cristiano Ronaldo as the only player who performed to their full capabilities in the club's disastrous 2021-22 season.
The Red Devils went into the campaign expecting to challenge for major honours including the Premier League title after signing Ronaldo, Raphael Varane and Jadon Sancho but ended with their worst points total for 32 years.
Their season included Ole Gunnar Solskjaer being sacked and replaced by interim manager Ralf Rangnick who struggled to yield improved results from the same squad.
Skipper Maguire was one of the many United players to struggle but the club is looking ahead to a new era next season under Erik ten Hag.
In a recent interview, Maguire named Ronaldo, the club's top goalscorer with 24 goals, 14 more than any other player, as the only teammate of his to play to their level this year.
England center-half Maguire said, "This year has just been a difficult season for the club in general. I think we can look at individual performances but I think every player at the club has not performed to a level apart from Cristiano with his goals."
"But if you look at individual performances, I think it's hard when you're playing in a team when collectively we've not been good enough, not been tight enough and we've not worked well enough as a group."
Read More: BBC issues an apology after the phrase 'Manchester United are rubbish' appeared on the ticker
A complete squad overhaul is expected under new boss Erik ten Hag at Manchester United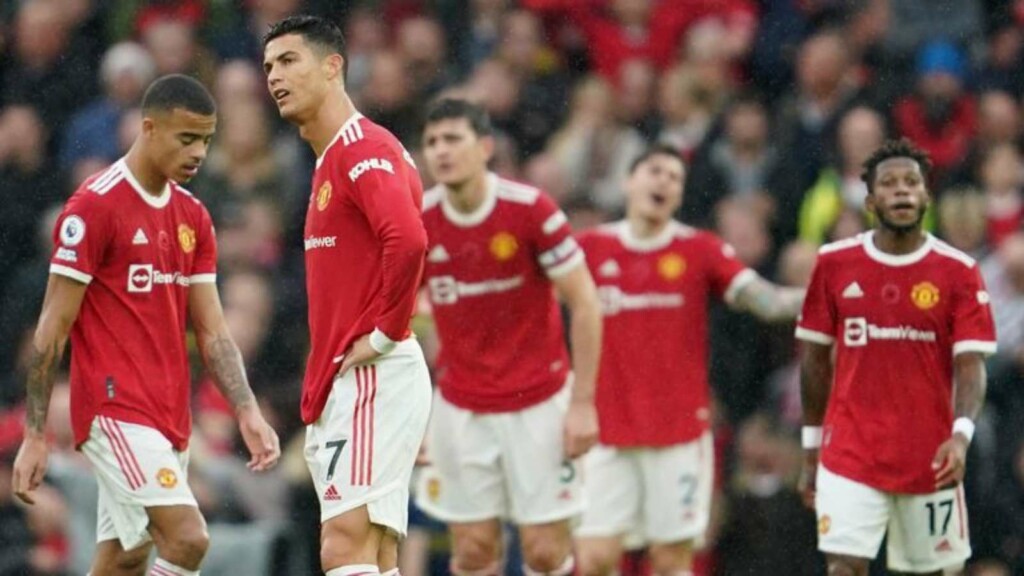 Manchester United have endured their worst ever points finish and a complete meltdown behind the scenes as pundits and fans alike have questioned the players for their lack of desire of fighting for the batch and commitment to the progress of the club.
Big names such as Paul Pogba, Nemanja Matic, Jessie Lingard, Juan Mata, and Edison Cavani are already out of the door as the club has decided not to renew their contracts.
Incoming boss Erik ten Hag has a huge task in hand not only to bring the club back to winning ways but also to challenge for titles in 2-3 years with a solid core of players who fit his system and work ethic.
Read More: Cristiano Ronaldo might put pressure on Manchester United to sign some huge names next season, says Frank McAvennie