Pep Guardiola believes the only way to tackle the growing fixture congestion issues is for the players themselves to go on strike. The ever-growing football calendar has been expanding and with the new UEFA Champions League format next season, it could spell more trouble for the teams involved.
Just days after winning the Champions League final, the England Internationals involved had to leave for the Euro Qualifiers which ended on the 20th of June. After which on the 23rd of July, the club once again began pre-season training meaning players involved only got one month off, which Pep Guardiola was less than thrilled about. "Always I use the NBA as an example. They play 80 games in a few months, but after that, they have 4 months off, or 3 months off," the City manager stated.
According to him, tackling such issues requires the players themselves to take a stand. "Maybe if all the players decide for themselves to say, 'Stop', you have to change something," — then FIFA, UEFA will maybe react a little bit." The sentiment held by Pep about the growing fixtures and lack of rest is backed by FIFPro who with the help of their Player Workload Monitoring (PWM) tool have showcased that the growing fixtures will have a detrimental effect on the player's physical and mental health.
Manchester City played a staggering 61 games last season to win the treble. With many of them getting just over a month's worth of rest, they played Wolves on the 30th of September. However, the defending champs lost the game 2-1.
Related: Chelsea coach Mauricio Pochettino critical over Noni Madueke 'partying' while being injured
The only two-time treble-winning manager: Pep Guardiola
Pep Guardiola made history with Manchester City in the '22/23 season as he led a City side to not only their first-ever Champions League season but also making them the only other team in England to achieve the historic Treble.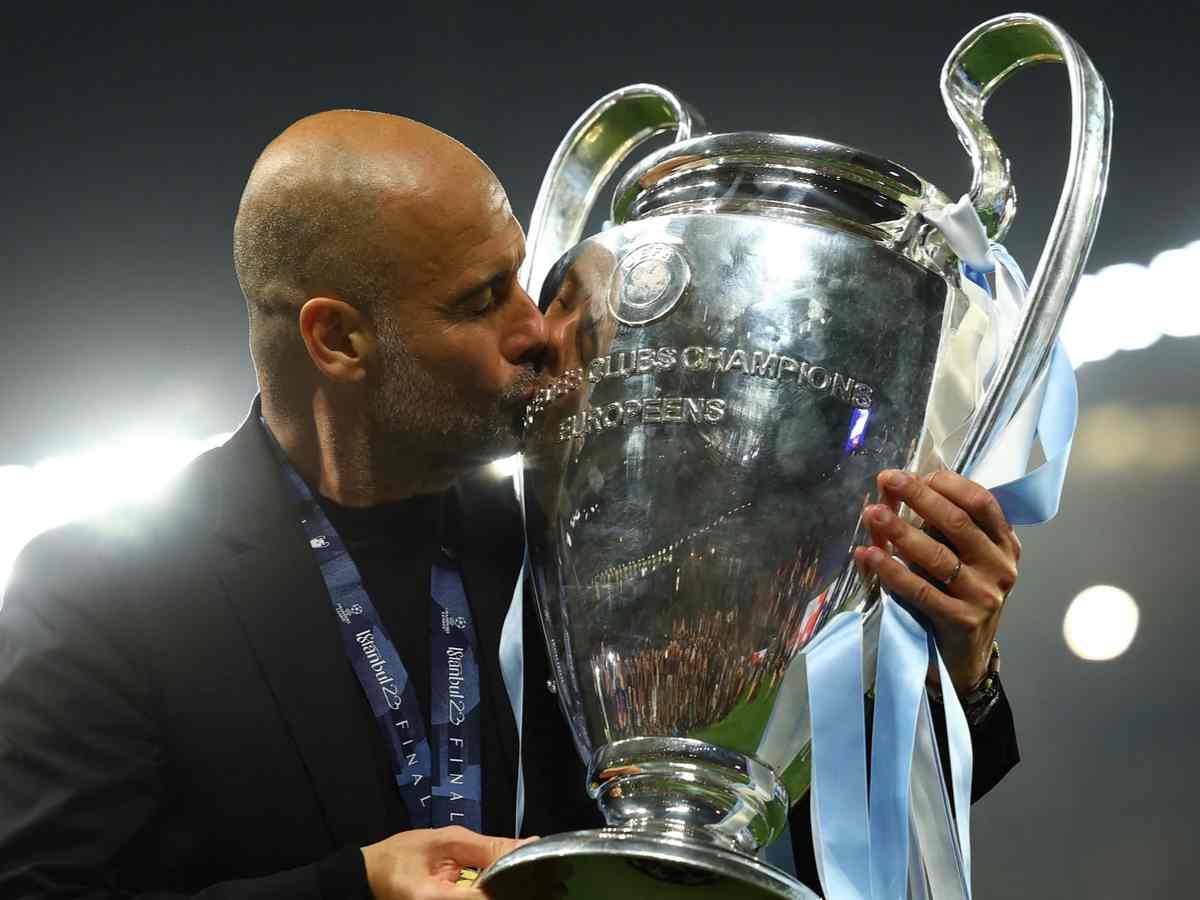 City placed the final piece in the jigsaw puzzle after they completed the signing of Erling Haaland. For many years the club was missing an out-and-out goalscorer similar to Sergio Aguero. With the arrival of Haaland, the team was complete. Man City stormed their way into a Premier League title, FA Cup, and Champions League beating the likes of beating the likes of Arsenal, Manchester United and Inter Milan on their way to each trophy.
Now with the treble completed, Pep Guardiola has nothing more to achieve as he becomes the only manager in history to win 2 continental trebles in football history.
In case you missed: