Pep Guardiola in an interview after the FA cup Quarter Final revealed the reason behind substituting Erling Haaland. Haaland scored five goals in utter humiliation of RB Leipzig and followed it up with another hattrick against Burnley on Saturday.
In the interview, Pep Guardiola was asked about the reason for Erling Haaland's substitution. To this, Pep jokingly said, "I substituted him so he doesn't break Messi's record". Pep has been very open about his fondness for Lionel Messi. Messi's success broke through the ranks and terrorised the world during the current city boss's stint at FC Barcelona. Pep has often been very vocal about his thoughts on Messi being the world's best player. After the world cup, while talking about Messi, Pep said, "Everyone has [an] opinion, but nobody can doubt that he's there with the greatest of all time."
Against Vicent Kompany's Burnley scored a whopping 6-0 and comfortably secured a spot in the FA cup semifinals. Haaland was again the star of the show, scoring yet another hat trick for the blue part of Manchester. This makes Haaland's goal tally eight goals in just a week. Haaland also scored a five-goal run in the city's champions league clash against RB Leipzig. By doing so, Haaland equalled Messi's champions league record of five goals in a single champions league match. Although even after such a dominating performance, Haaland was later substituted.
While explaining the substitution Guardiola said, "If he achieved this milestone at 22, 23 years old, it will be boring, his life. Now he has a target, that's why I make the substitution." The Norwegian has been in devastating form ever since he broke out in the top flight football in 2019.
Haaland, in his first season for Man City, has already scored 42 goals, in 37 matches. He has also got five assists under his name and has secured 2871 minutes on the pitch for Guardiola's Man City.
In case you missed: WATCH: Drake sings Argentina's FIFA World Cup anthem 'Muchachos' in Argentina
Guardiola's thoughts on Crystal Palace sacking Patrick Viera, right before the Arsenal Game – Reports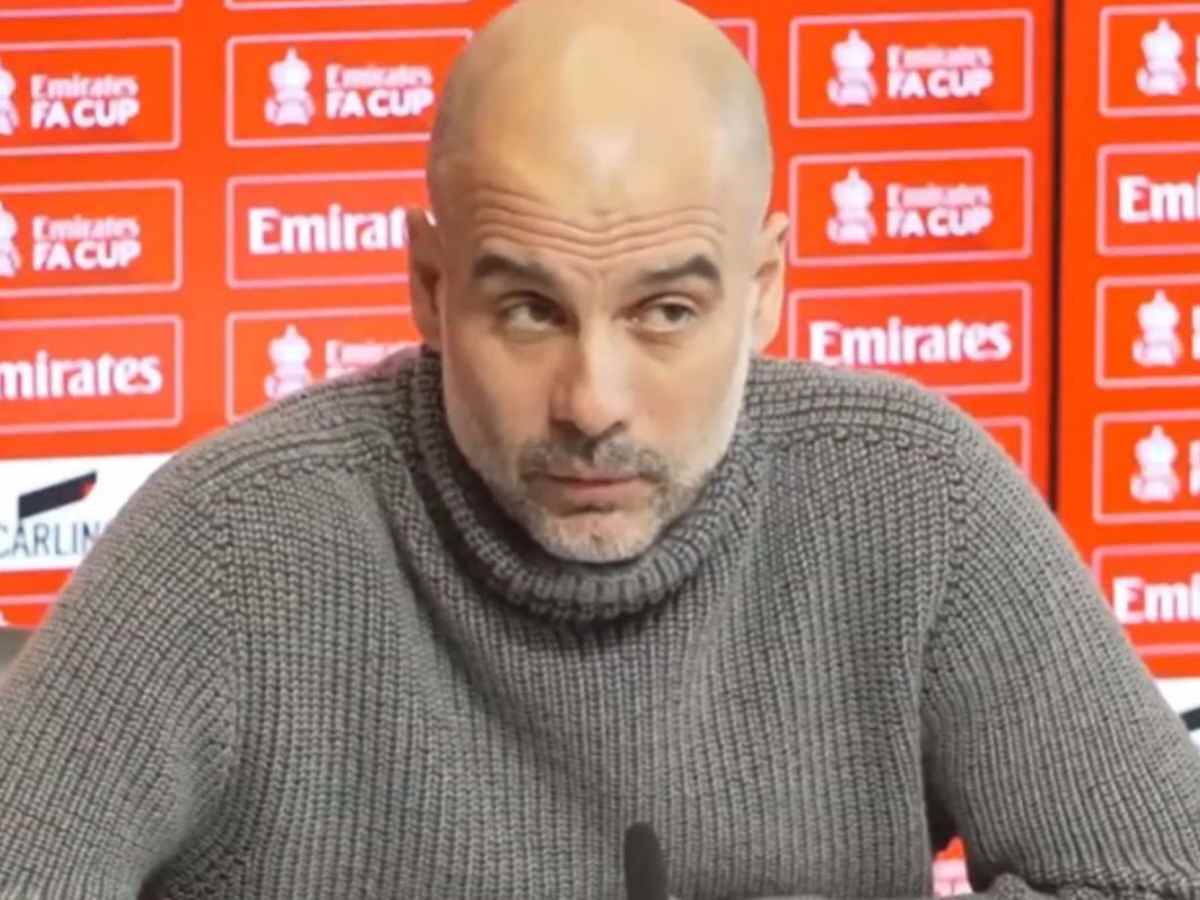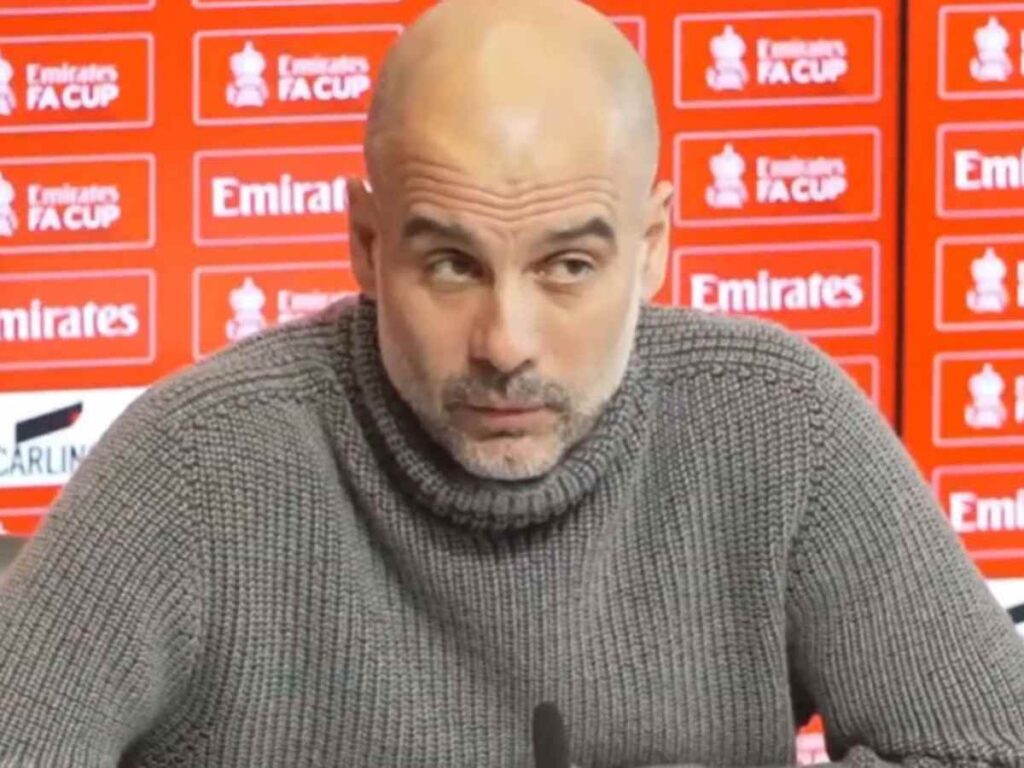 Pep Guardiola has expressed sympathy for Patrick Vieira following Crystal Palace's ruthless decision to axe their now former manager. The Eagles are in the midst of a 12-game winless run. They were plunged deeper into relegation trouble following Wednesday's 1-0 defeat at arch-rivals Brighton.
When asked about his thoughts, Guardiola said, "I'm so sorry for Patrick Viera, I don't know the reason why but new opportunities wait around the corner." He then went on to say that he couldn't even think on how this decision of the club would effect Palace Vs Arsenal game.
Vieira enjoyed a successful first season at Selhurst Park. He reportedly transformed a team that had gone stale under the management of veteran Roy Hodgson. But he has been unable to build on that momentum. Viera was dismissed on Friday morning ahead of this weekend's game against his former club Arsenal FC at the Emirates Stadium. Palace will be hoping for the same 'new manager bounce' Everton enjoyed when they tasted victory against the Gunners in Sean Dyche's first game in charge last month, but Guardiola is unsure whether or not Vieira's dismissal will trigger an immediate improvement in the Eagles' form.
Related News- Antonio Conte rubs salt on Pep Guardiola's wounds reminding him that Julia Roberts once visited Chelsea
"If they can spend €900m compared to our €9m…" Luciano Spalletti slams Pep Guardiola's 'praising' remarks for Napoli