Tottenham Hotspur manager Antonio Conte responded to Pep Guardiola's comments by saying Julia Roberts not just visited Manchester United's Old Trafford but also paid a visit to Chelsea's Stamford Bridge when he was their head coach. Guardiola recently expressed his dismay towards the fact that the famous actress hadn't visited Manchester City's Etihad yet.
Speaking about the encounter with Julia Roberts, Conte stated: "Julia Roberts hasn't only visited Manchester United. She came when I was at Chelsea, I had the possibility to bring her to the dressing room. It's good that an important person like Julia Roberts likes football!" Antonio Conte was the manager at Chelsea from 2016 to 2018 where he won one premier league and one FA Cup.
Pep Guardiola recently revealed in an interview that he has failed as a football manager as Julia Roberts visited Manchester United and not Manchester City. He went on to say that Roberts is one of her idols and further expressed his disappointment stating that she visited United at a period when City was "better" than their arch-rivals.
In case you missed: Todd Boehly to purchase this Ligue 1 team after buying Chelsea last year
When did Julia Roberts visit Manchester United and Chelsea?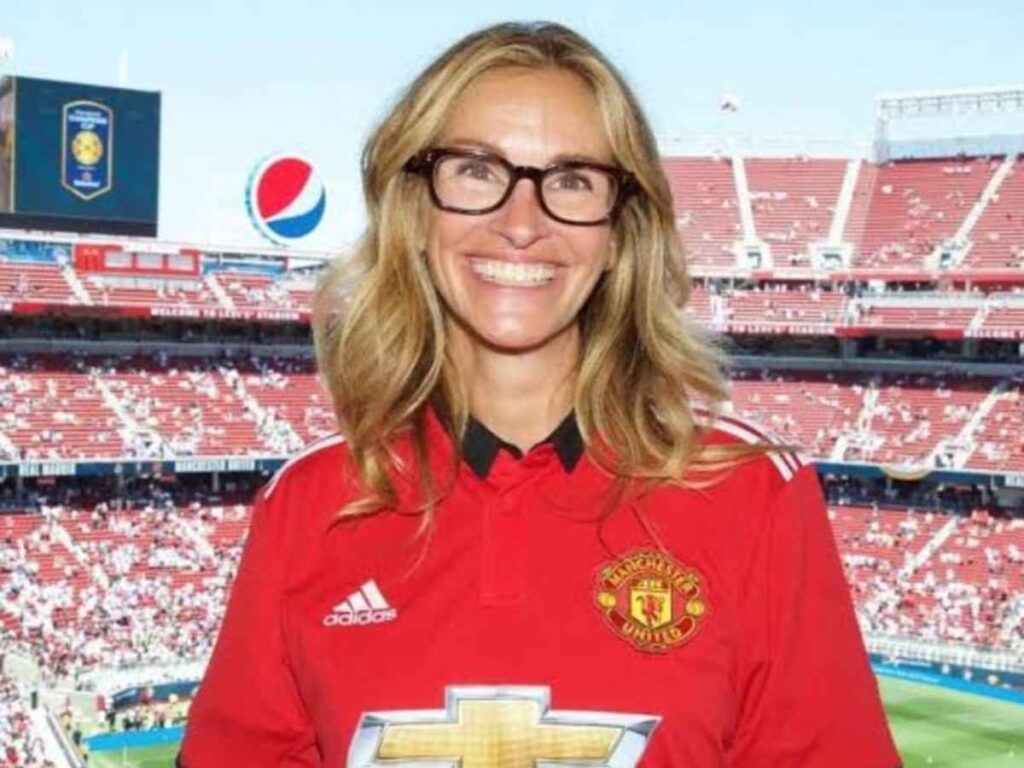 Hollywood actress Julia Roberts is reportedly a huge fan of football and has visited Premier League giants Manchester United and Chelsea in the past. She was trending in the news recently due to Pep Guardiola's comments about her.
The Pretty Woman star visited Old Trafford back in 2016 when United hosted West Ham in a 1-1 draw. As for Chelsea, Conte revealed Roberts visited Stamford Bridge during his tenure between 2016 to 2018.
Chelsea has been struggling with form this season as they stand 11th on the Premier League table. As for United, they won their first trophy in six years winning the Carabao Cup. They also currently stand third on the Premier League table.
Related news: Graham Potter optimistic about Chelsea's UCL chances despite drawing against Real Madrid
Manchester City's Pep Guardiola disappointed with Julia Roberts visiting Old Trafford, saying they're 'better' than Manchester United