Martin Brundle on his latest F1 grid walk encountered a hilarious blunder with the Real Madrid goalkeeper, Thibaut Courtois. The reporter of Sky Sports did his popular Vox Pop at the Monaco Grand Prix on Sunday, stopping the famous personalities along the way and asking them some questions.
And recently at the Monaco Grand Prix, Martin Brundle asked some questions to Thibaut Courtois. However, the reporter mixed the nationality and asked Courtois how he was looking forward to watching Spanish countrymen Carlos Sainz and Fernando Alonso.
Martin Brundle said, "Thibaut, Martin Brundle, Sky F1, good to see you. As a Spaniard, you've got Fernando Alonso and the lovely Carlos Sainz." But the Belgium goalkeeper handled the situation well.
Thibaut Courtois replied, "Yes indeed. In Spain, we are rooting a lot for this 33rd victory of Fernando. He has a good starting position today so let's see what can happen."
As soon as the goalkeeper walked away Brundle told, "And of course, he's Belgian not Spanish but anyway." The fans watching this on television enjoyed themselves by looking at this blunder of Courtois and Brundle. Some of the fans on social media wrote, "Did Martin Brundle just call Thibaut Courtois a Spaniard? Please protect Brundle at all costs. Martin Brundle calling Thibaut Courtois Spanish perfectly sums up his grid walk."
In case you missed: Atletico Madrid Union of Penas urges fans to organize 'handkerchief protest' against Real Madrid President Florentino Perez over 'manipulation'
Thibaut Courtois wants his Belgium teammate to win the Champions League Finals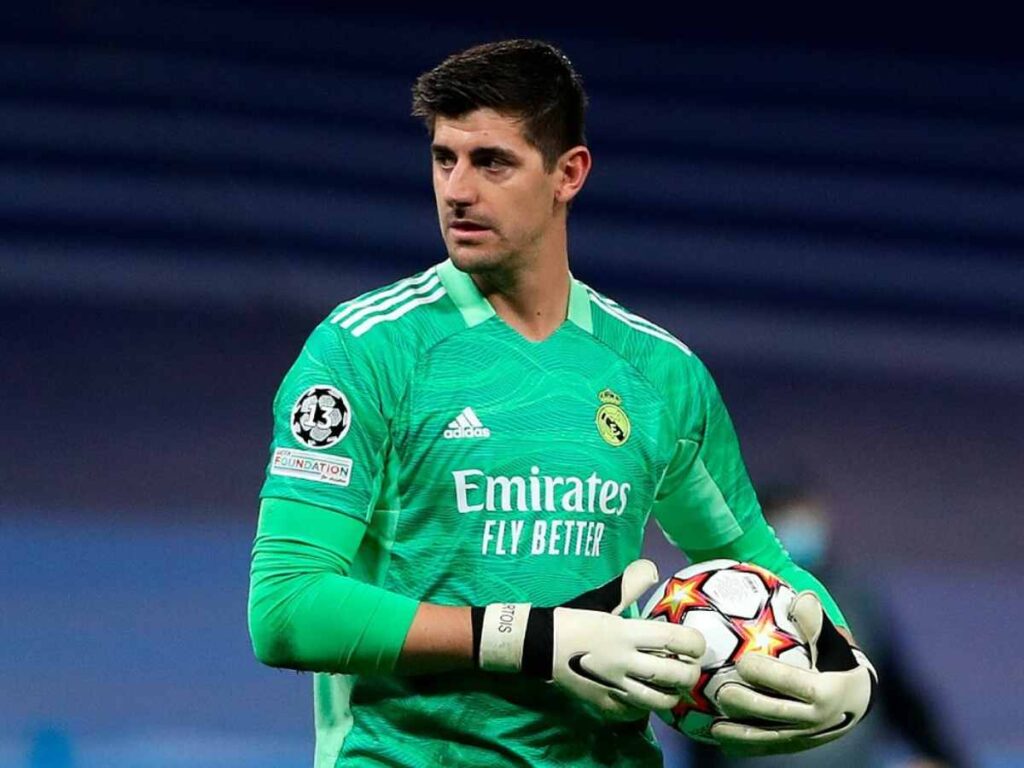 Thibaut Courtois won his first UEFA Champions League with Real Madrid in 2022. But unfortunately, the Belgium goalkeeper couldn't hold the trophy for the second consecutive time. As Manchester City defeated Real Madrid in the second leg of the Champions League Semi-Finals. And Inter Milan and Man City advanced to the Finals of the competition.
But in an interview when a reporter asked Courtois who would he like to see win the finals. The goalkeeper took the name of his national teammate Romelu Lukaku. Courtois even praised Kevin de Bruyne but told he would like to see Lukaku win the trophy.
Thibaut Courtois quoted, "I hope Lukaku wins the Champions League. It is him up against Kevin De Bruyne, but I've known Romelu a bit longer. I have a lot of respect for him."
Related News: Cristiano Ronaldo's mother's close aid feels CR7 can announce separation from Georgina Rodriguez any minute, says the couple is 'not well'
Marco Asensio set to bid goodbye to Real Madrid at the end of season, PSG emerges as hotspot destination