Football player Vinicius Jr. of LaLiga's famed Real Madrid has achieved a career milestone and received the fantastic opportunity to appear on the front cover of the highly regarded publication, GQ Magazine. The magazine immediately posted the front page to its social media accounts.
The front page depicts In the middle of the white sand desert, Vinicous Jr. is wearing a dapper light blue suit and offering the ultimate attitude shot. Fans from all over came to watch their favorite celebrity boost, slay, and impart significant life confidence objectives.
The Brazilian star and many other subjects that fans are interested in learning more about will also be covered in the magazine. There were also statements before of racism against him when he faced it and showed the world the strength of mind and how the issue had to be dealt with.
He is a winger for Real Madrid of LaLiga and the Brazil National Team. He is regarded as one of the top players in the world and is well known for his shooting, quick pace, and dribbling abilities. At Flamengo, Vinicius started his professional career. Fans are eager for more.
Read More: "I called him s***" – Tottenham's Richarlison supports Real Madrid compatriot Vinicius Jr after racial slur incident
Vinicius Jr for Real Madrid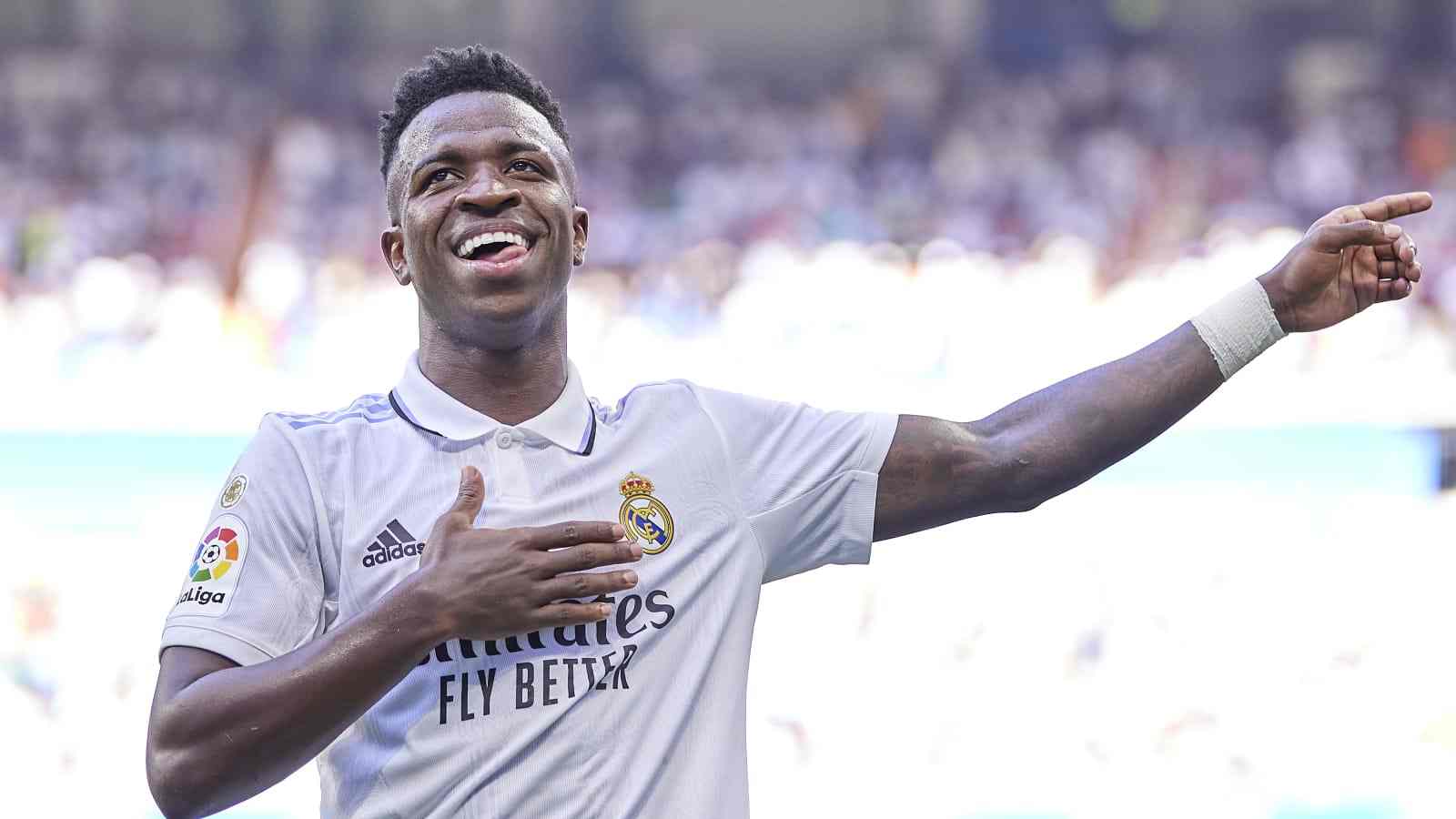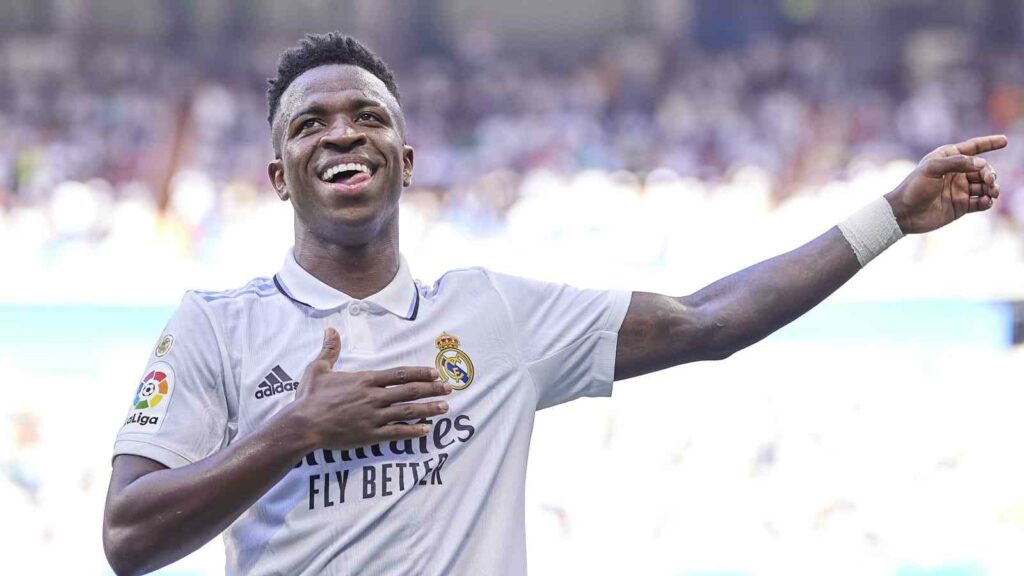 Vinicius Jr., a star of Brazilian professional football, signed with Real Madrid in 2017. He was sold for a reported €46 million, which at the time ranked as the second-most expensive player transaction in Brazilian football history. Originally, he was supposed to make a loan return to Brazil in July 2018.
Although he generally plays on the left side, the versatile winger is also capable of playing anywhere along the front line and in the center-right. He is regarded as a little, vivacious, smart, dedicated, and agile winger with a low center of gravity, as well as strong passing and awareness.
Also Read: La Liga files legal complaint against racist chants directed at Vinicius Jr. by Atletico Madrid supporters: Reports
Also Read: "Dance bro, keep on dancing"- Chelsea legend lauds Vinicius Jr after his dancing video at Atletico Madrid's home stadium