Match five of the ongoing FIFA World Cup 2022 saw a massive upset as Saudi Arabia beat Argentina 2-1. The men in green displayed a terrific all-round performance to get the better of Argentina and end the 36-game unbeaten run of the South American team. Ahead of the match, Argentina lined up in a 4-2-3-1 formation, with their captain Messi playing behind sole striker Lautaro Martinez. On the other hand, Saudi Arabia manager Herve Renard went for a balanced 4-4-1-1.
The first half was a positive start for Argentina as their captain Lionel Messi gave them the lead by scoring a penalty in the 10th minute. However, since the captain's goal, Argentina failed to hit a single shot on target in the first 45 minutes. Despite having a majority of the ball, multiple Argentina attacks were offsides. In fact, three goals from the team in Blue and White were deemed offside. While Argentina went into the second half with a lead, Saudi Arabia would have been happy to have conceded just one goal.
As the second half began, Argentina fans hoped for more goals to seal a victory. However, things took a turn as Saudi Arabia scored a goal to even the score courtesy of Saleh Alshehri. With this goal leaving Argentine fans in shock, the South Americans again had their hopes shattered when Saudi Arabia captain Salem Adlawsari scored a brilliant solo goal to put the men in green in lead. Despite Argentina's attempts to level the score, 'La Albiceleste' found no success.
The Arabians displayed great defense and heart to end Argentina's wonderful run. This is the second major upset Saudi Arabia has caused in World Cup competition after they previously beat a big European team in 1994
Related: "There is no Messi in the presence of Saudi Arabia"- Fans slam Argentina after disappointing loss to Saudi Arabia at 2022 FIFA World Cup
Saudi Arabia once beat Belgium 1-0 in the 1994 FIFA World Cup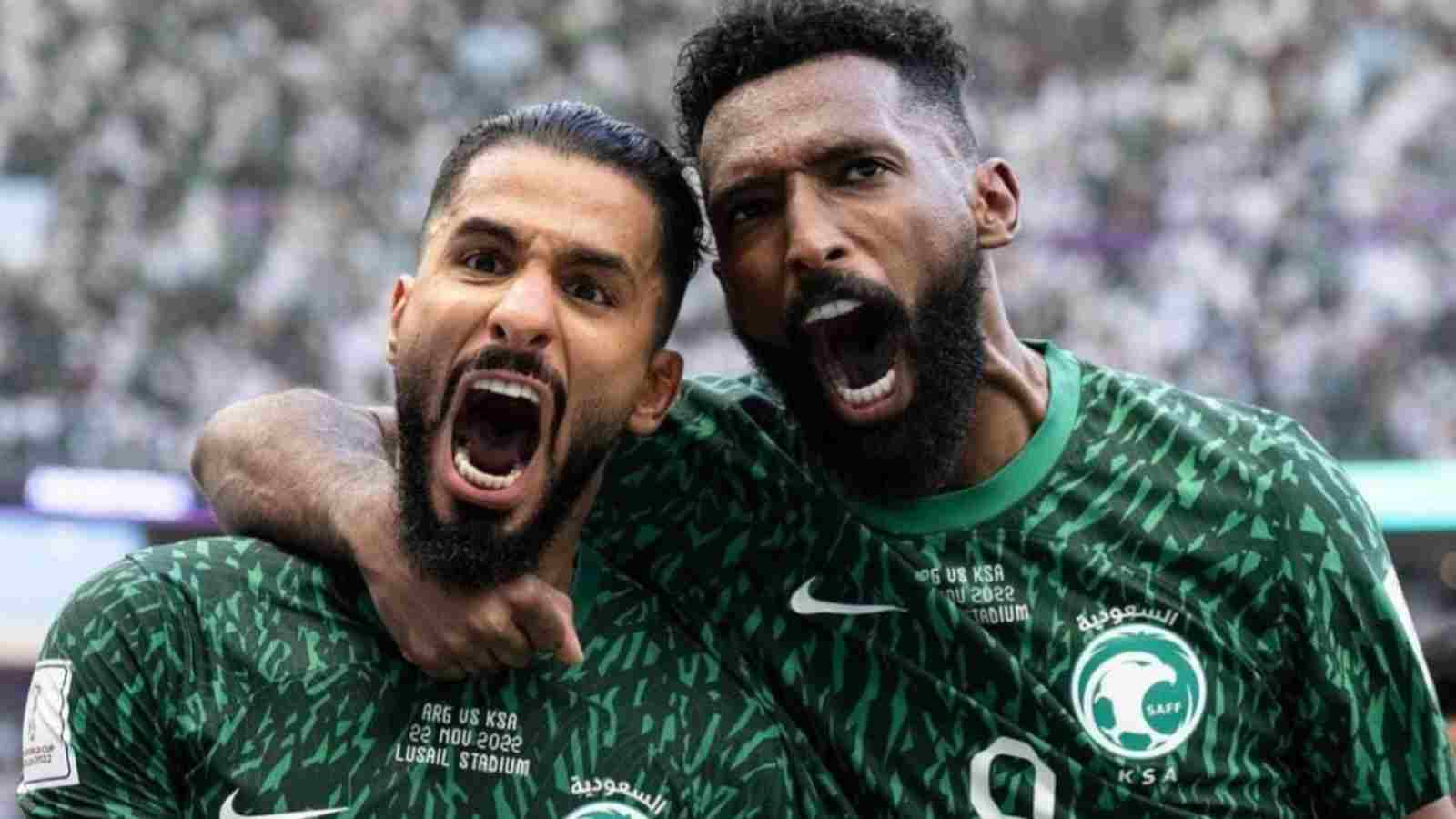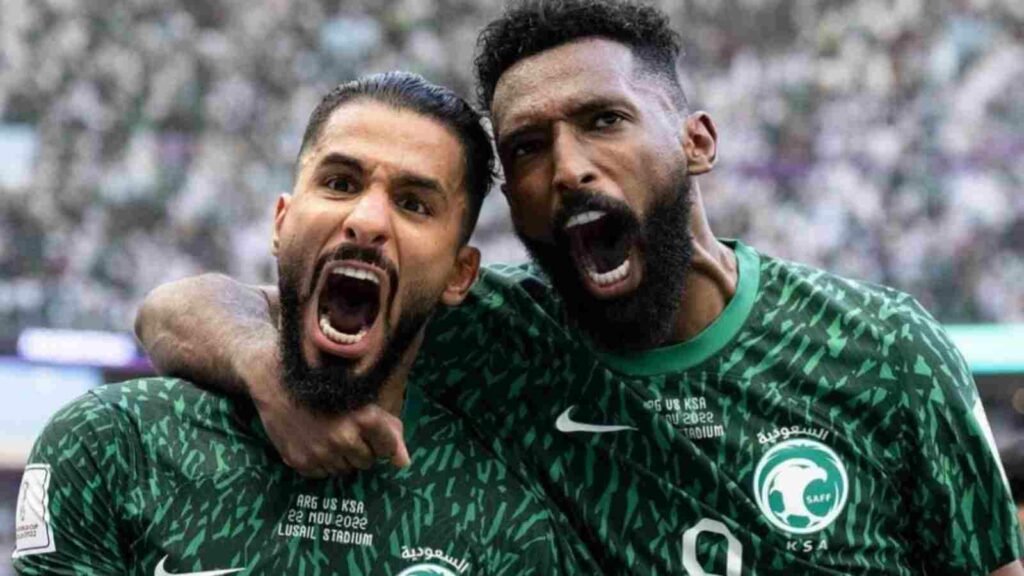 While Saudi Arabia might not be the biggest football nation, the Men in Green have done well in the tournaments they have played. With Asian Cup victories in 1984 and 1988, Saudi Arabia made its FIFA World Cup debut in 1994. Having lost their first match against the Netherlands, Saudi Arabia bounced back with a win against Morocco. However, the third and final group stage match against Belgium was the real challenge for the men from the Gulf.
Going into the match, not many expected Saudi Arabia to score against Belgium, let alone win. But, the Saudi critics were once wrong as the team crafted a result written in history. Just a few minutes into the game held in Washington, USA, Saudi Arabia attacker Saeed Al-Owarian picked a pass in Saudi's half. What happened next is something that is present in the memories of those who watched back then.
Displaying a great amount of heart, Al-Owarian used his pace, skill, and persistence to dazzle the Dutch defenses. The Al-Shadab FC attacker almost ran 70 yards to slot a shot past the Belgium goalkeeper Michel Preud'homme. This goal by Al-Owarian proved to be decisive as it was the only goal scored in the game, and with its help, Saudi Arabia qualified for the last 16 in their first-ever World Cup.
Also Read: Liverpool boss Jurgen Klopp admits not signing this player was "one of the biggest mistakes in my life"
However, in the round of 16, Al-Owarian and his team were unable to repeat their heroics. Saudi Arabia bowed out of the tournament against a dominant Sweden as they lost to the European nation 3-1. Despite their defeat to Sweden, Saudi Arabia was highly appreciated for how far they reached in their first-ever tournament. With them having won their first game against Argentina in the 2022 edition of the FIFA World Cup, it will be interesting to see if Saudi Arabia can replicate their majestic performance from 1984.
Also Read: Borussia Dortmund star Jude Bellingham might ditch both Real Madrid and Liverpool for this Premier League club: Reports