When Omar, a businessman, noticed Jassa Dehal wearing a Wolverhampton Wanderers shirt, he approached the England supporter and they struck up a conversation. The next day, while Dehal and his friends were on their way to the man's mansion for lunch, Omar ordered a car to pick them up, much to their surprise.
Dehal received a message stating "there is a car waiting for you" after their initial talk. They were then taken to Omar's residence, where he had lunch prepared, including a football-themed fruit platter. Dehal, who owns a butcher shop in Wolverhampton, called the encounter intriguing.
"You cannot even dream of what happened to us," Dehal said, as per the Daily Mirror. "We were in the bar of our hotel and he came over and said he knew Wolves. He noticed my Wolves shirt and we started talking about football, Wolves, Raul Jimenez and he said he was a Manchester United fan."
"He was really knowledgeable and knew a lot about Wolves, he knew we'd sacked the manager. He was such a nice, hospitable man, he started buying our food and drinks and didn't allow us to pay, but wanted to make us feel welcome in his home country," he added.
Also read – "VAR officials are absolute bottle jobs"- Football pundit slams Cristiano Ronaldo as a 'cheat' after controversial penalty decision at 2022 FIFA World Cup
The encounter between English supporter & Qatar millionaire didn't end there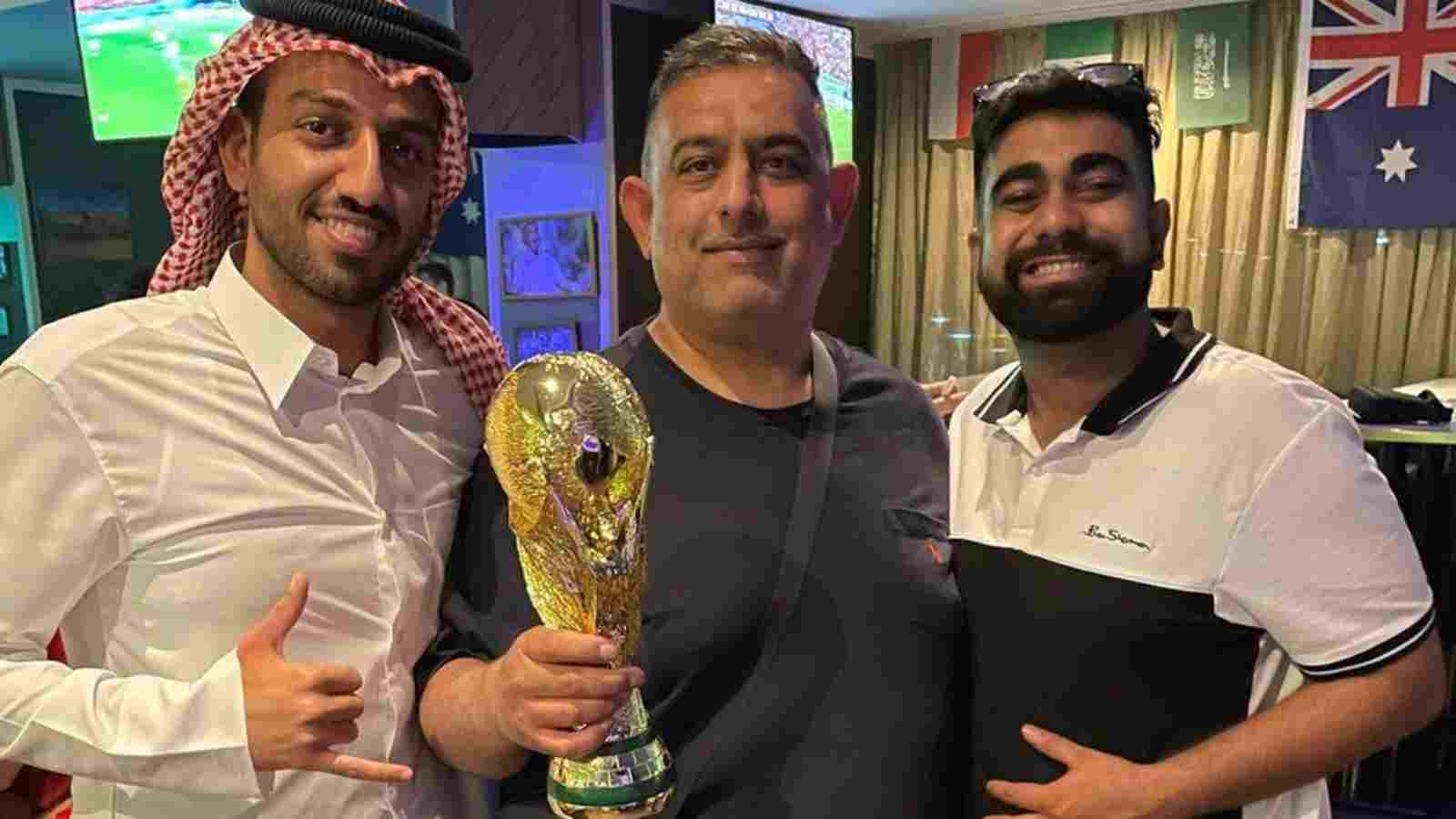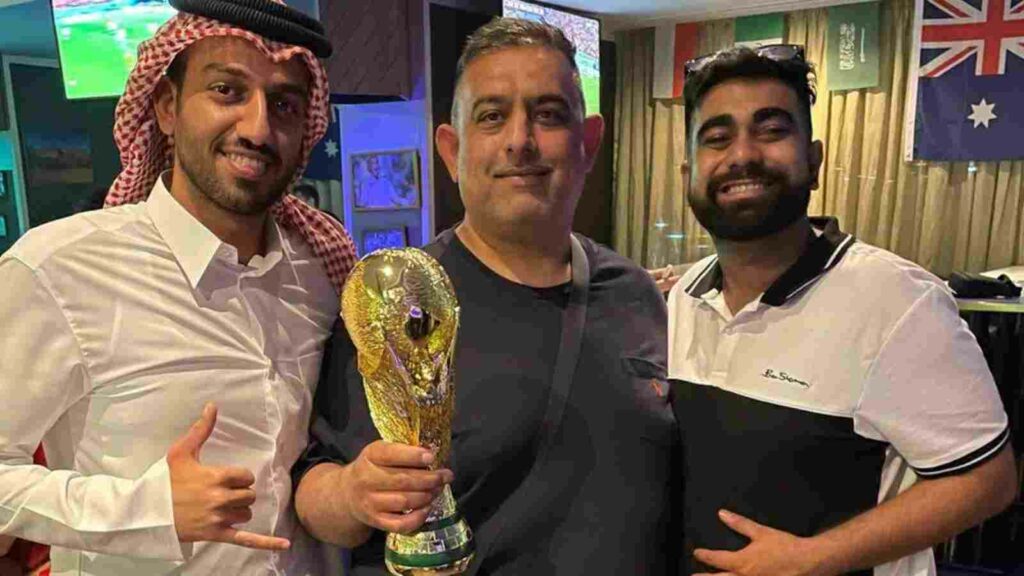 The encounter did not end there as Dehal was later invited to his mansion by Omar and watched Germany's defeat against Japan together. "So we sat with him, had a great conversation about football and he then said we can come to his house tomorrow for lunch, and he took my number. Next day I get a call from him saying his driver is waiting outside our hotel to take us to his place."
"It said, 'There is a car waiting for you'. We couldn't believe it. We were shocked, as we didn't expect that to happen at all. We went to his house which was a massive mansion. We then sat with him, had tea and biscuits and he showed us around the house. Then we all watched the Germany vs Japan match and we sat and ate with him in the dining room on a huge dining table."
"When going around the house he took us to the swimming pool area and he said we could go for a swim but we weren't dressed for it. It was just a surreal experience and it shows that the hospitality of the Qatari people is top-class," the English recalls the moment. This is one of the instances of Qatari citizens showing gratitude to football fans visiting the country.
Also read – Qatar officials refuse BBC Reporter entry to the stadium for wearing a "rainbow" striped watch during the Wales v England encounter at the 2022 FIFA World Cup
Related – "I'm so tired of this f*** shit,"- Fans react to "biggest looser" Gregg Berhalter playing Gio Reyna just 8 minutes in USA's pulsating draw against England in the 2022 FIFA World Cup