Piers Morgan has leapt to the defence of Cristiano Ronaldo after the star hit out at Manchester United boss Erik ten Hag. In a recent interview Cristiano Ronaldo claimed that he have no respect for Erik Ten Hag which became a big controversy afterwards but Morgan was quick to stick up for the five-time Ballon d'Or winner, blasting ten Hag for his lack of success outside of Holland.
"A 'great' manager? Ten Hag's won nothing outside of Holland. He's nowhere near being 'great' – unlike Ronaldo, who's worked for many great managers," Morgan wrote on Twitter. Ronaldo has played under some of the biggest names in the game, including Sir Alex Ferguson, Jose Mourinho and Carlo Ancelotti.
He has won the Champions League five times, the Premier League twice, La Liga once, the Copa del Rey twice and the European Championship once. In contrast, ten Hag has only won the Eredivisie and the KNVB Cup during his time in charge of Ajax.
Also Read: Top 5 unknown facts about FIFA World Cup
Manchester United takes action against Cristiano Ronaldo after his claims in the interview with Piers Morgan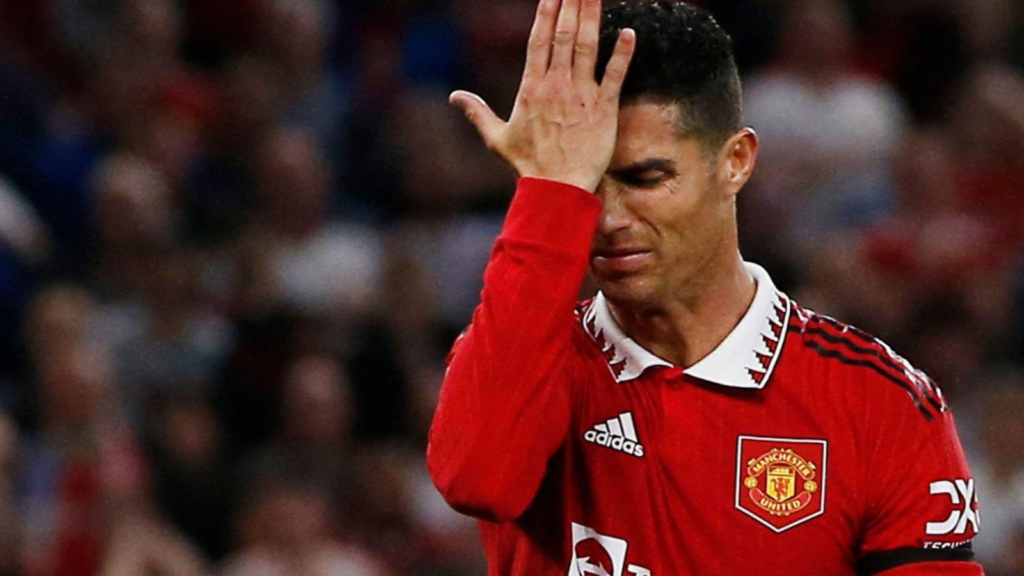 In response to Cristiano Ronaldo's incendiary interview with Piers Morgan, Manchester United has "started proper steps." The whole video of the 90-minute debate in which Ronaldo lambasted United manager Erik ten Hag, teammates, and the owners was awaiting evaluation by the Premier League club's legal team.
Portugal's 37-year-old Ronaldo is in Qatar to compete in his fifth World Cup. However, it appears as though the forward's time at Old Trafford is done. This was the case even before the complete interview aired on Wednesday and Thursday.
Also Read: Top 5 unknown facts about 2022 FIFA World Cup
"Manchester United has this morning initiated appropriate steps in response to Cristiano Ronaldo's recent media interview," the club stated on Friday. "We will not be making further comment until this process reaches its conclusion."
Officials from United were unaware that any interviews had occurred and had to wait until they were shown on TalkTV before deciding the club's legal stance. United added that it wanted the procedure to be over quickly. Since Ten Hag assumed leadership at the conclusion of the previous season, Ronaldo's remarks have added to a contentious few months.
Also Read: "It's just me and him at the gym,"-Anthony Elanga defends Cristiano Ronaldo in his criticism of young Manchester United players
Do follow us onGoogle News |Facebook |Instagram |Twitter