France legend Zinedine Zidane recently rejected multiple offers from international teams including Brazil, USA, and Portugal, as per a report from Lequipe. The news of Zidane rejecting offers from other countries comes days after France coach Didier Deschamps signed an extension. The 1998 World Cup winner was only interested in becoming the coach of the France national team.
USA's coach spot is currently vacant as Gregg Berhalter's contract expired last year. He guided the USMNT to qualify for the FIFA World Cup but they got knocked out in the Round of 16 by the Netherlands.
The former Real Madrid coach might have to wait till 2026 for the France head coach job. The French football federation (FFF) released a statement on January 7 informing Deschamps has extended his contract until 2026.
If you missed – "I remember a few players messaging," Ivana Knoll reveals names of players who slid into her DMs during 2022 FIFA World Cup
Under Deschamps, France won the 2018 World Cup in Russia and UEFA Nations League in 2021. Les Blues also reached the 2016 European Championship final and the most recent FIFA World Cup 2022 final as well. Meanwhile, Zidane has been on the sidelines since leaving Real Madrid in May 2021.
Who did Zidane choose between Lionel Messi and Cristiano Ronaldo?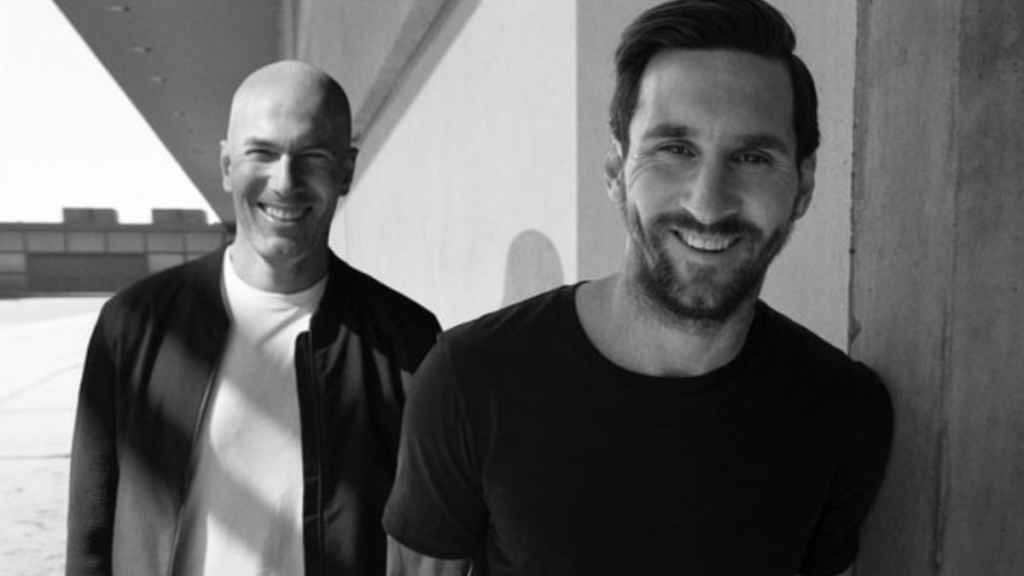 Cristiano Ronaldo and Lionel Messi are undoubtedly two of the best footballers in the history of the game. Both have a combined number of 12 Ballon d'Or awards, which tells a lot about them.
Zinedine Zidane is also among the list of footballing greats who have provided their opinion on who's better between the two. The France legend chose Cristiano Ronaldo over the Little Magician Lionel Messi.
"Cristiano is the best. Messi is his rival and it's the rivalry everyone wants to see. But Ronaldo is phenomenal. There are no words to describe him. He is much better than me even though I had a great career. He's the greatest of all time."
Learn more: Manchester United brings new '£200k rule' to equalize players' salary
Continue reading: Former Arsenal striker arrested for cocaine possession