Michael Carrick stepped down as manager and the first team coach of Manchester United after 15 years at the club. The former England international decided to leave following the conclusion of his spell as a caretaker manager.
Michael Carrick was always a fan favourite and won 5 Premier League titles, 1 UEFA Champions League, 1 FA Cup, 3 League Cups, 1 UEFA Europa League, 1 FIFA Club World Cup and 6 Community Shields. He was serial winner and one of the most important players in the dressing room after post Sir Alex Ferguson.
Carrick's impact on Manchester United:
Manchester United fans have known Michael Carrick since he was youngster 15 years back. He was an orthodox English midfielder who did not care about publicity and being famous. He just loved to play football and the rest followed.
After having a stellar career at Manchester United as a player, he became a first team coach in 2018 under the Portuguese manager Jose Mourinho. He was learning his craft as a coach but after Mourinho's sacking, Carrick had an instrumental role to play with Ole Gunnar Solskjaer to form a title challenging team.
The 40 year old did have his ups and downs as a coach. Along with Ole, he was continuously blamed for the team's poor performances and also the team selections. There were some fans and pundits who questioned the quality of coaching by Carrick and his colleagues but the 40 year old kept his head down and worked hard.
As soon as Manchester United sacked Ole Gunnar Solskjaer after the Watford defeat, many thought that even Carrick would leave the club. But the former England international was appointed as a caretaker manager until a new manager was signed.
Carrick had a tough run of games for the short time he was the caretaker manager, with trips to Villareal in the Champions League game, Chelsea in the Premier League and a home game to Arsenal in the league as well. Not many had faith in him but he took 7 out of the possible 9 points from these games and did not suffer a single defeat.
Manchester United's new manager Ralf Rangnick said in his press conference that he wanted Michael Carrick to continue as a first team coach for the club but Carrick had other ideas and felt he needed a break from the game.
Also Read: Premier League: Manchester United vs Arsenal Player Ratings as the Red Devils clinch a 3-2 victory against the Gunners
Twitter reacts to Carrick leaving: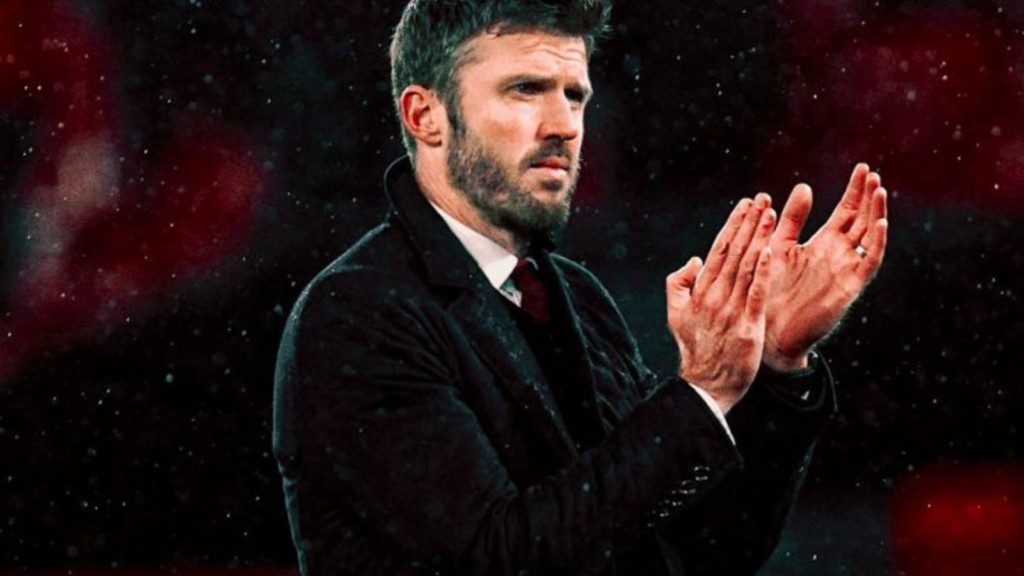 Michael Carrick had a huge fan following at the club and many fans considered him to be the most underrated player the club had ever signed. He was a fan favourite and his name was sung many times during games, including his last game at the club.
Not many fans knew Carrick was leaving the club after the Arsenal victory on Thursday night. As soon as it was announced by the club, Twitter as well as other social media sites exploded with heartfelt messages for the 40 year old.
Manchester United players like Cristiano Ronaldo, Bruno Fernandes and Marcus Rashford sent out messages to Michael Carrick on Twitter, thanking him and wishing him the best of luck for the future.
Former Manchester United players such as Gary Neville, Paul Scholes and Wayne Rooney also sent out their best wishes to Michael Carrick and wished him well. Fans at Old Trafford sang Carrick's name after they got to know and there were thousands of Manchester United fans who took to social media how much Michael Carrick meant to them and the club.
Also Read: WATCH: Harry Maguire pulls down an Arsenal player in the box, goes Unchecked by VAR
Some fans were sad to see him leave the club but some thought that it was the best for him to move on after doing everything he could for the club.
The general positivity and respect for Carrick on Twitter regarding his departure was a sight to see and the former England player will surely be missed at the club.
Thanks for reading 🙂