After a dramatic and demanding 22 race long season where Max Verstappen overtook title contender Lewis Hamilton to secure his maiden world title in the last lap of season finisher in Abu Dhabi with help of controversial unlapping decision from Race Director Michael Masi.
The 2021 season also had brilliances in display from some young drivers and rookies . The Britt Lando Norris who drives for McLaren for in his 3ed year with them had an amazing season which saw him finish 6th overall in driver's champion's ship.
Lando Norris will contest his 4th season in F1 in 2022 and now the young Britt have now come out open about his relationship having previously denied to be in a relationship. Lando Norris has announced through his Instagram handle that he is dating Luisinha Oliveira, 22-year-old Portuguese model.
Ferrari driver Carlos Sainz, commented "It's official" conforming the Lando Norris's relationship. Carlos Sainz and Lando Norris driven together in McLaren in 2019 and 2020 before Carlos Sainz moved over to Ferrari and still are very good friends.
What's ahead for Lando Norris and Carlos Sainz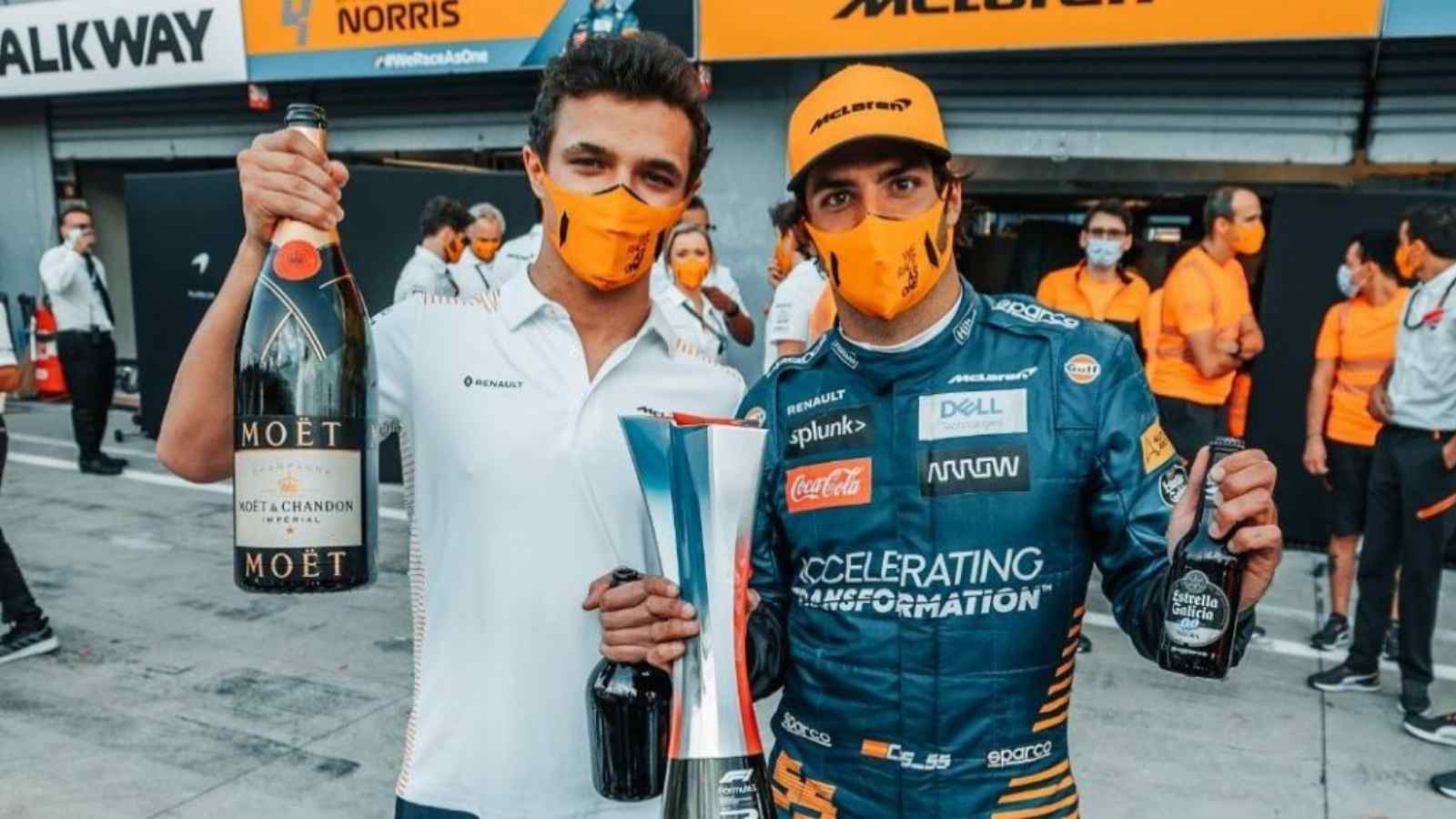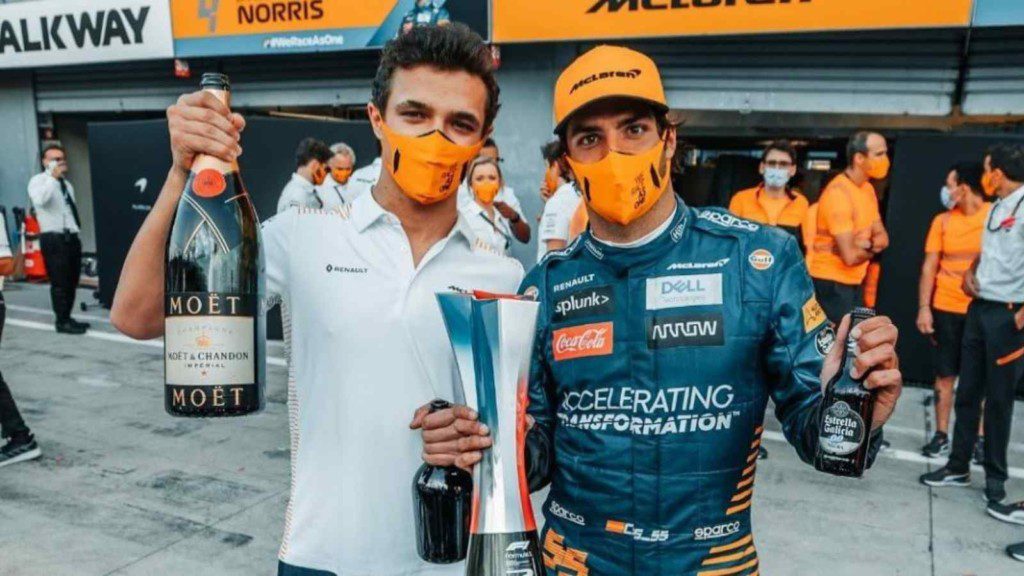 Both Carlos Sainz and Lando Norris will go to 2022 season hoping to continue the momentum they had in 2022 where they finished 5th and 6th respectively in the driver's championship. Carlos Sainz finished the season with 4 podiums same as his McLaren friend.
The drivers will drive new F1 challengers in 2022 with newly formed regulations and the Ferrari man Carlos Sainz is expected to have the advantage as the reports coming out suggest Ferrari will have a strong performing car for 2022 and onwards which they hope will help them challenge the F1 title. Lando Norris will continue with McLaren and will fight to keep his team on top.
Also read: Lando Norris Girlfriend: Know all about Luisinha Oliviera