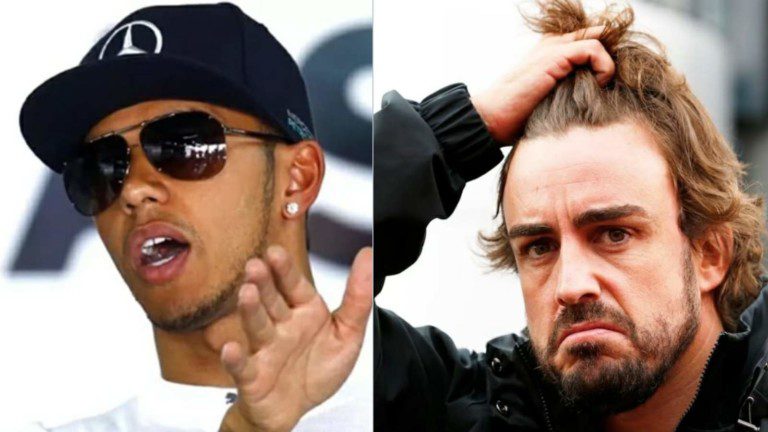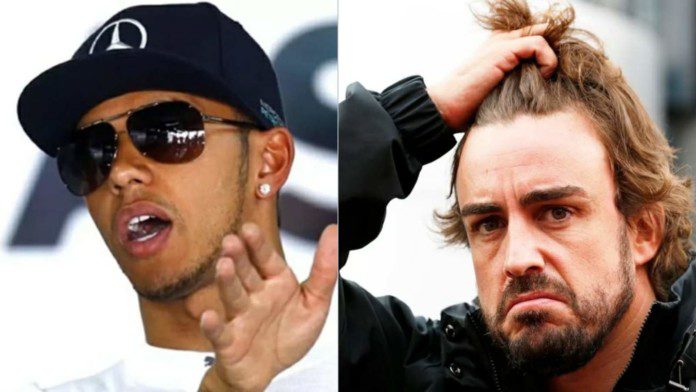 Lewis Hamilton has been in the news ever since the end of last season after that Abu Dhabi controversy and this doesn't seem to be changing any time soon as he has again become the talk of the town with his biography where he has launched a barrage of criticism Fernando Alonso's way.
This time it's not whether he's returning to Formula 1 is catching the attention, it's his newly launched Biography that has sent the fans into frenzy. Lewis has been very critical of Fernando Alonso in his book.
We all remember that Lewis Hamilton and Fernando Alonso were teammates back in the day when they drove for McLaren in the season of 2007. Fernando Alonso was at the peak of his powers while Lewis Hamilton was just a newbie in the sport.
Yet, Lewis Hamilton was able to do things with the car which even Alonso couldn't do when he was McLaren's marquee driver which seemed to have damaged the relationship between the two drivers as mentioned in the biography.
This biography of the great man has been written by Frank Worrall and edited by geoPlanet. Frank Worrall is a known figure in this field as he has been involved in somewhat similar books about Ryan Giggs and Wayne Rooney. This biography talks about how their relationship was rocky from back in their competitive karting days.
Lewis Hamilton Biography has made controversial revelations about Fernando Alonso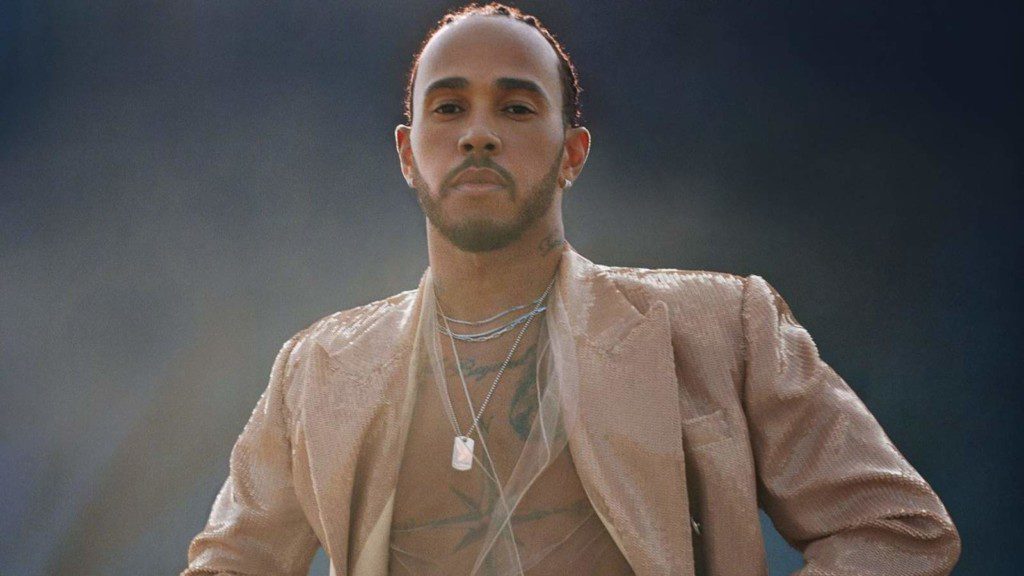 This newbie has everyone on their toes with his scintillating performances and narrowly missed out on the title while Fernando Alonso was on the sides watching all the action which eventually made him leave the company after just one season. There is a quote in the biography by an anonymous McLaren team member from the time.
"It caused a lot of commotion when the press said we favoured Lewis because he was British," the source detailed.
"This was a lie; we were a team and owed everything to McLaren. Ron wouldn't allow that to happen."
"Lewis was unique, he applied himself more than most experienced drivers and unlike the rest was touched by a magic wand. Alonso was almost always angry," as reported by Marca.
This is something that is in the news for many days to come as there are layers that we need to dig to unravel the relationship of this controversial duo. It's very difficult to manage one star and when you have two, it gets tougher as the egos are bound to clash as both of them would want to be the show stopper.
Also read: 'Minimum two laps to be completed…,' FIA announce new safety car regulations after Belgian GP controversy in 2021