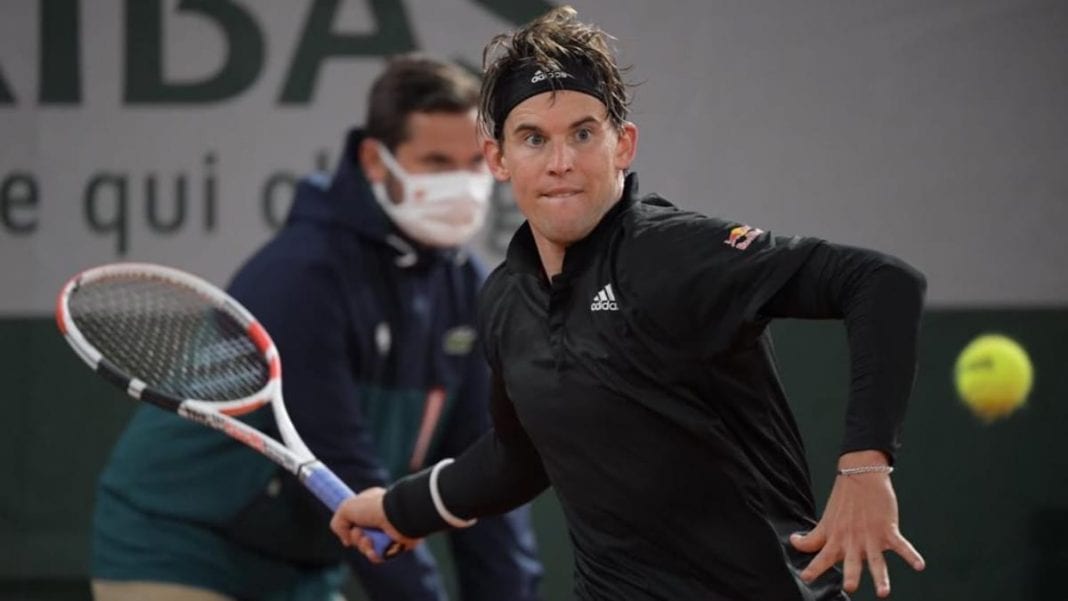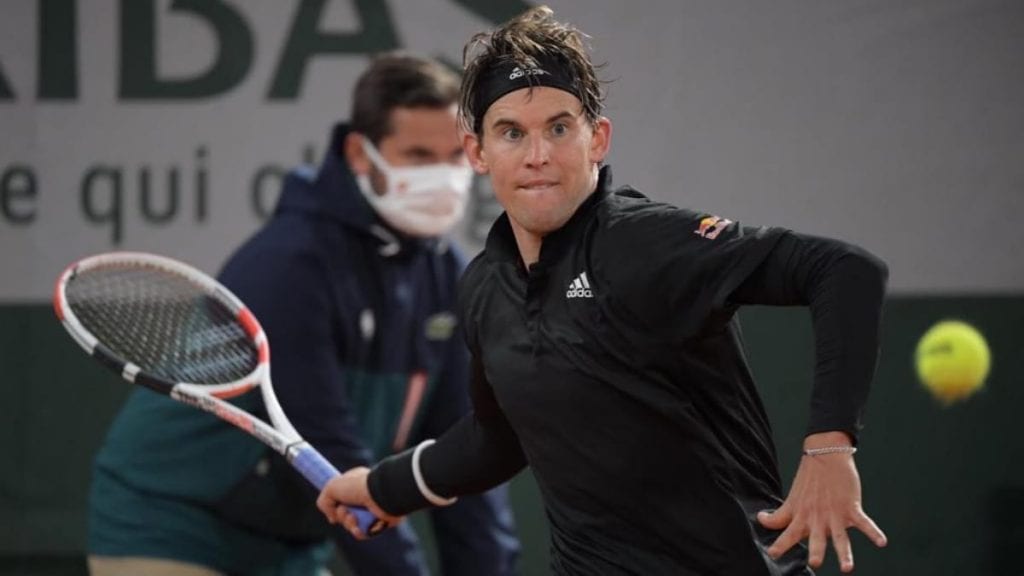 World No.3 Dominic Thiem's French Open 2020 draw was hailed as being the toughest one, ever since it was revealed. The Austrian was to battle past the likes of Marin Cilic and Stan Wawrinka in his initial rounds. As it happened, Thiem defeated Sock and Cilic in straight sets.
France's Hugo Gaston ousted Stan Wawrinka in an upset no one saw coming. Defeating Stan, Gaston set himself a 4th round clash with Thiem on Philippe Chatrier. 
Even though Thiem emerged victorious in his battle against Gaston, the latter has earned respect from the tennis world. He gave Dominic a huge scare with a score of 4-6, 4-6, 7-5, 6-3, 3-6. Gaston's tactics were impressively executed and proved the wondrous artistry that this 20-year-old has. 
Dominic Thiem comments on Hugo Gaston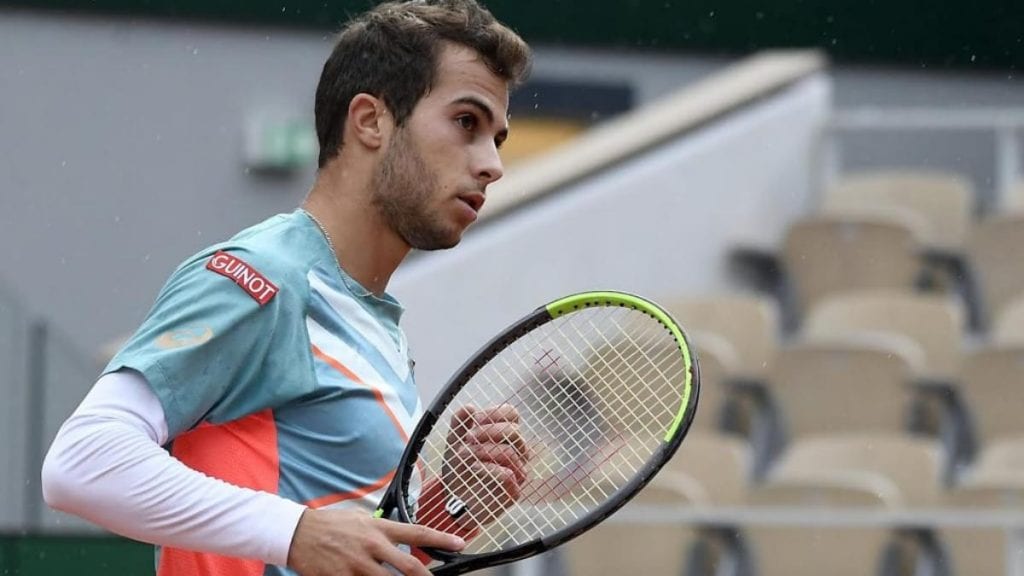 The World No.3 did not shy away from praises for his opponent Hugo Gaston. In the Roland Garros press conference, Thiem stated, "He was playing a great match. As I said, I haven't seen in a very long time, a guy with great hands, playing great drop shots. Also on pretty deep, heavy balls of mine, he played great drop shots. I had my troubles and didn't find great answers to those drop shots. And then, somehow, all of a sudden, it's 2 sets all."
"I think it was an amazing match from both of us. I just read before that he played 53 drop shots. So I made more than 50 full sprints to the net. That was really, really tough. His drop shots are just from another planet. He's going to make a lot of joy in this stadium in the future," he further added.
Related: French Open 2020: Hugo Gaston fights back but Dominic Thiem survives huge scare
Dominic Thiem was concerned during his match against Hugo Gaston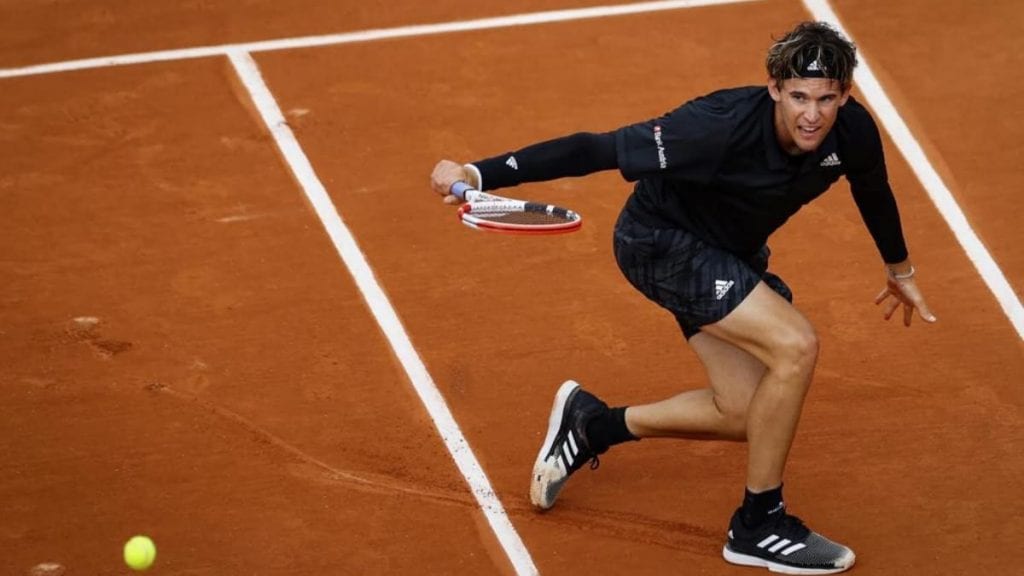 Responding candidly to the effect of Gaston's high level on him, Thiem said, "I was concerned about the result of the match. I think the first 2 sets were pretty close already, and then I missed. Then the momentum changed."
"Anything could have happened in that 5th set. I guess with a little more experience, I pulled through. I was pretty focused all the time. But did this very expensive mistake at 4-4 in the 3rd set. Could've gone a break up and served for the match. And then, 1 hour later, it was 2 sets all," he further added.
"But I was happy in general. With the focus I think I stayed pretty calm. Even though it was a tough match mentally and physically. Even though maybe, I lost a little bit of energy in the 3rd and 4th sets, I got it back somehow in the 5th. So, I'm pretty happy with the performance," he concluded.
Dominic Thiem faces Diego Schwartzman in the quarter-finals tomorrow.
Also Read: French Open 2020: Diego Schwartzman vs Dominic Thiem Preview, Head-to-Head, Prediction for Roland Garros