Brooks Koepka, the professional golfer renowned for his fierce rivalry and his self-assurance, has set his sights on joining the exclusive ranks of golf. With an unwavering belief in his abilities, Koepka has boldly declared that he can be on par with the legendary figures of Tiger Woods and Jack Nicklaus.
Brooks Koepka aspires to secure major championships as double-digit during his career, leaving a permanent mark on the sport. Koepka's Vision of Greatness at a press conference, when questioned about his aspirations and the magnitude of his goals, Koepka fearlessly compared himself to golfing icons Tiger Woods and Jack Nicklaus.
With a glimmer of determination in his eyes, he asserted, "I have the ability to be like Tiger and Jack. I've always answered with two digits. I think I've stated it before, but I don't think it's unrealistic."This audacious statement showcased Koepka's unshakeable self-belief and his unwavering commitment to achieving greatness on the golf course.
Related: "We're competing at the highest level," Bryson DeChambeau applauds LIV golfers' triumph at PGA championship 2023
Setting an imposing target and chasing immortality on the fairways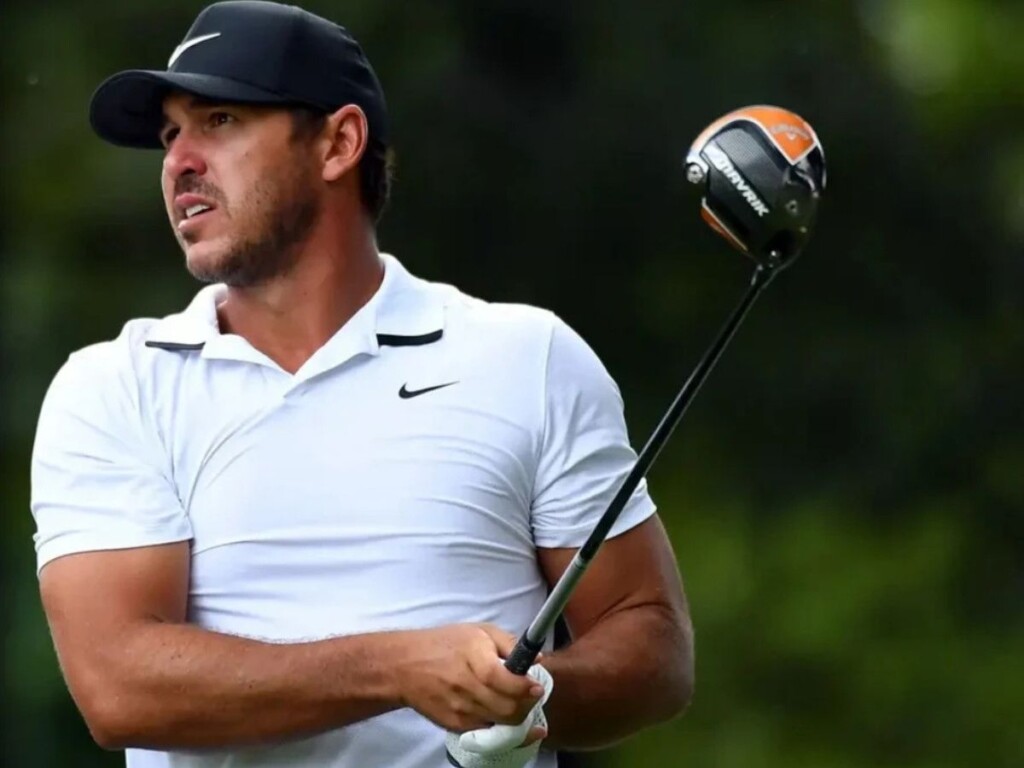 If Brooks Koepka were to realize his fearless goal, he would rise to the upper level of golfing history. A double-digit tally of major championships would place him fourth on the all-time winner's list, trailing only the legendary trio of Jack Nicklaus, Walter Hagen, and Tiger Woods.
Such an achievement would not only solidify Koepka's position among the sport's most accomplished athletes but also etch his name alongside the immortals of the game. Brooks Koepka's unyielding belief in his ability to claim further major championships exemplifies his unrelenting drive and unwavering dedication.
Despite already joining the elite ranks of players with five major titles, Koepka refuses to rest on his laurels. According to Golf Magic, they will be watching Brooks's path and brilliance on the golf field.
The outcome of his pursuit will determine whether he can etch his name permanently among the sport's most exceptional champions and leave a lasting legacy for generations to come. Brooks Koepka's ambition to win double-digit major championships showcases his unwavering self-confidence and resolute determination.
Already a five-time major winner, Koepka's aspirations place him in the upper echelons of golfing history. As the golfing world watches with bated breath, Koepka's journey serves as a reminder of the bold human spirit and relentless pursuit of excellence on the grand stage of professional golf.
In case you missed it:
Sergio Garcia in SHOCK as captain Luke Donald excludes LIV golfers from European Ryder Cup team
Former US President Donald Trump TAUNTS Gov. Ron DeSantis amidst flaring tension at LIV Golf Pro-Am in Virgina