The bromance between Tiger Woods and Jason Day became quite a known fact as their text messages got revealed. Before them, there was one between Tiger Woods and Justin Thomas. Together, they participated in warm-up games. They counseled and gave tips to one another on careers. They do occasionally insult each other, as with any good bromance.
Jason Day and Tiger Woods' mentor-mentee connection has been well-documented in recent years, with the younger golfer utilizing the 15-time Major champion as a sounding board during his ascent to the top of golf's global rankings. But, Jason day hasn't been playing much of golf for a few years, and thus little is heard about their connection these days.
The main reason why we haven't heard as much about their connection in recent years is because of Jason Day. The former World No. 1 has dropped to 150th in the Official World Golf Ranking after more than four years without a PGA Tour victory. However, it appears that he and the 15-time major champion are still communicating effectively.
Also Read| "The mission is to win this thing somehow": Tiger Woods battles through pain to make another cut at 2022 PGA Championship
Tiger Woods and Jason day will be seen participating in Rocket Mortgage Classic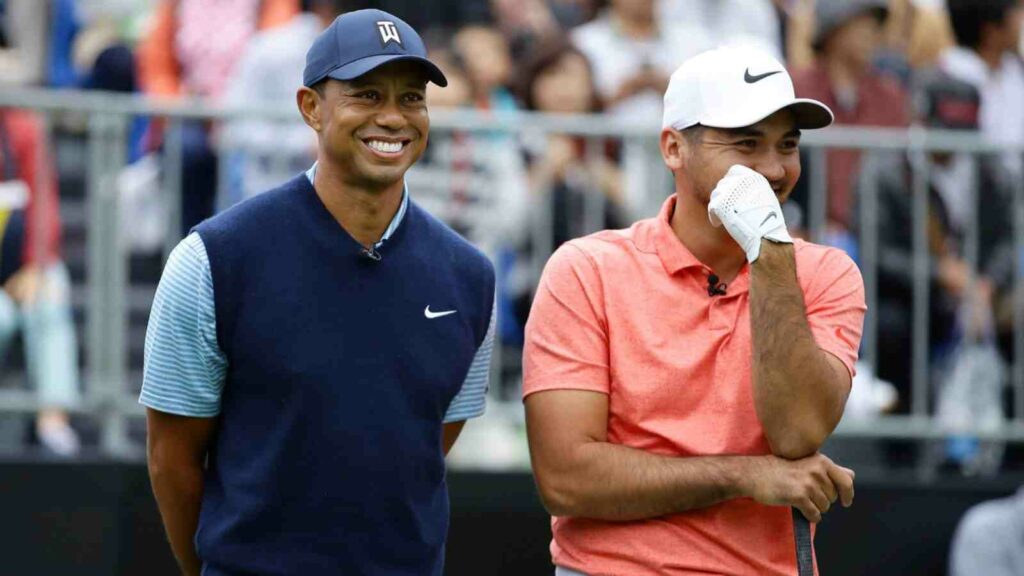 The 34-year-old Australian shared some of his texts with Tiger with his pro-am playing mates before this week's Rocket Mortgage Classic. In fact, Tiger and Jason are simply a couple of golf nerds, it turns out that they are enormous golf nerds. Jason Day shares his text messages which reveal that they both talk about arms, hips, rotation, and speed which are important aspects of a golf player. From the chat between the two greats, it can be noticed that they both are golf nerds.
Every time they both think of is only golf. This week's Rocket Mortgage Classic will feature participation from Jason Day and Tiger Woods. These two golfers stayed on the standard PGA Tour and will be competing this week in Detroit, Michigan. Many golfers have abandoned the PGA to compete in LIV Golf in order to earn enormous sums of money.
Also Read| "Everything is better"- Tiger Woods, Rory McIlroy among several confirmed for the 2022 PGA Championship
Also Read| "I ain't reading all that": Max Homa hilariously mocks Henrik Stenson on LIV Golf defection statement
Do follow us on: Google News | Facebook | Instagram | Twitter