Justin Thomas was a mere audience as he saw Si Woo Kim shushing the crowd with his rather exciting celebration on the 15th hole which kind of got to JT. Thomas was seen walking off a bit anguished to the next hole as Woo Kim was overjoyed on making the crucial putt.
The Presidents Cup 2022 concluded with U.S. Team victorious for the 9th time. The result was never a huge doubt in the minds of supporters and fans as the International team headed by Trevor Immelman was definitely weakened by several players for example Cameron Smith being banned to play because of their allegiance to the LIV Golf Circuit.
Also read:- "The ugliest f–ker out there": Kevin Kisner's 'fun' words sting Si Woo Kim after 2022 Presidents Cup win
Si Woo Kim's celebration seems to have riled up Justin Thomas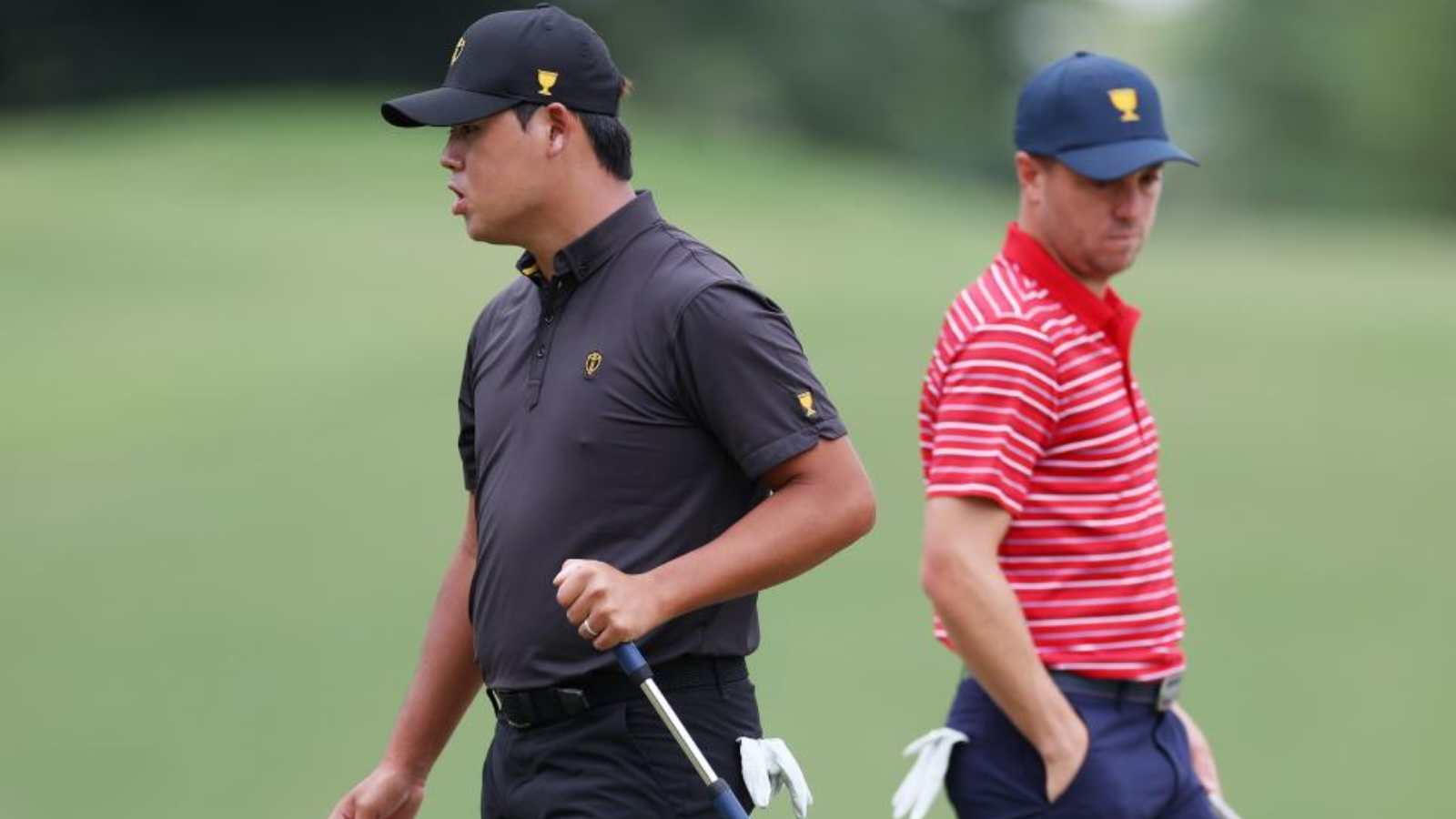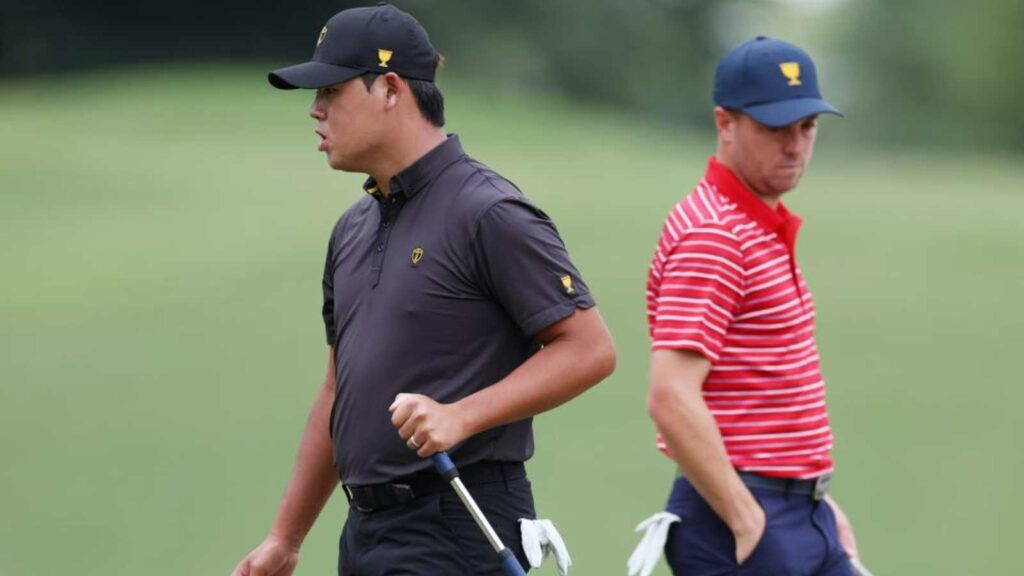 Thomas and Woo Kim were engaged in a rather tough tussle between the two in a singles match, the initial one of the day. The South Korean won that duel 1-up.
And after putting the crucial ball, Kim went into a rather sassy celebration which definitely got Justin riled up as he walked fumingly seeing the rather overjoyed but well-deserved celebration.
Silencing the crowd and following it with a powerful fist bump, Woo Kim seemed brimmed with confidence. Suddenly the television cameras focused on Justin who was definitely not amused with Kim's celebration as he had already started his march ragingly to the next tee shot.
"Honestly, at the time, I was pretty pissed off," says Thomas after the U.S. won 17.5-12.5. "I think when you're in the moment, when you're on the other side of it, it's something that gets you motivated, gets you pumped up a little bit." Woo Kim definitely had a much better tournament as compared to others in the Internationals team.
Also read:- "No wonder I didn't get the call back" – Justin Thomas reacts to sensational Tiger Woods news on 'PGA Tour 2K23'
Also read:- "Run for the next victory"- Justin Thomas and Jon Rahm receive a heartfelt note from a young fan