Max Homa is quite the likeable guy when it comes to him being on and off the course. He has set up quite the success for himself, after winning 6 times on the PGA Tour- including the Wells Fargo and the Farmer's Insurance Open. He has had a story of struggle and comeback, which is admirable.
Homa started his career all the way back in 2013. Since then he has been unstoppable. Talking about his journey till here, Homa reminisced about his friendship with Tiger Woods, and also his idol Kobe Bryant while growing up. "I've always had a bit of a chip on my shoulder and grew up as a huge Kobe Bryant fan. He seemed to play basketball like that and I've always loved trying to be like him," said Homa.
Homa said that this allows him to ease up during high pressure situations and perform at his highest level. Homa realised the importance of putting in the hours behind the scenes, and how it helps an athlete become an all rounded individual. "I try to take that with me and I try to embrace the craziness and the pressure and all of that because that's what I saw him do and I was enamored by that."
Related: Hot head Max Homa regrets club throwing moment after poor performance at 2023 Phoenix Open
Max Homa on cherishing his friendship with his idol, Tiger Woods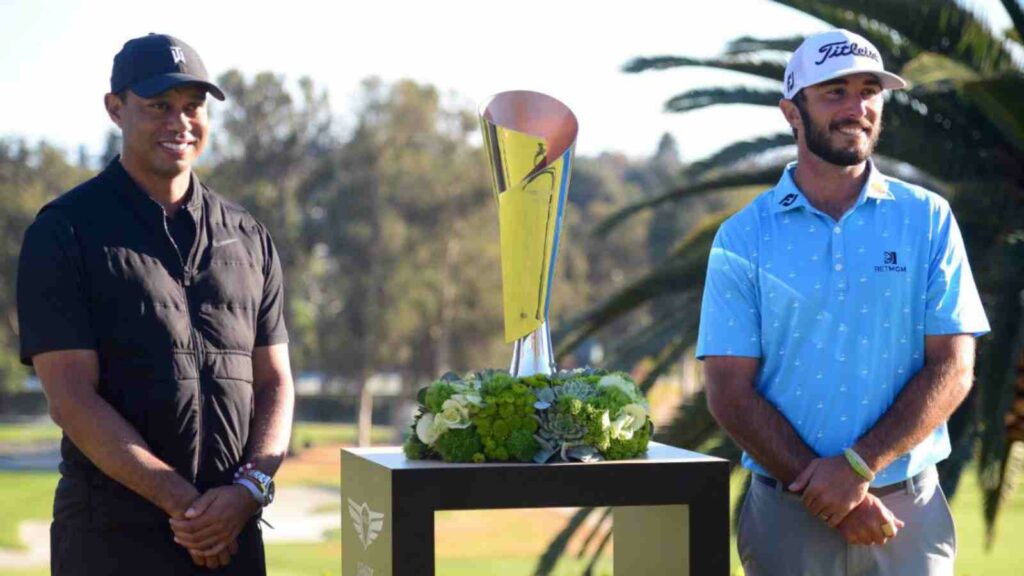 His friendship with Tiger Woods is a special one to say the least. I guess I learned what professional golf was at The Riv. That's where I watched all my favourite players, met Payne Stewart there, saw Tiger Woods for the first time there, would watch all like my favorite golfers come through. And that's where I always wanted to play," he said, talking about why he first wanted to play professional golf.
He remembers the time that he was Woods putt at the US Open, the Masters and many other iconic competitions. However much he may be a competitor, the golfer can't help but look up to the legend. "I understand a lot of people think it's corny and dorky to kind of gush in a way over another athlete, especially the one they compete against but I don't think there's been an athlete who's done as much for their sport as Tiger has."
Homa said that he always hoped for a chance to toe up against Tiger Woods, because he was the idol that Homa looked up to. Now being friends with Woods is like a dream come true for Homa. Max Homa is glad that Woods is back once again at the Genesis Invitational. He is coming back to course after an eight month long break.
However, the field stands strong at the Genesis Invitational. 23 of the top 25 golfers will be competing at Invitational, including World no. 1 Scottie Scheffler, World no.2 Rory McIlroy and even World no. 3 Jon Rahm. The competition will be an exciting an intense one for the audience to enjoy.
Incase you missed it:
"Keep this between us," A Uber driver reveals how Tiger Woods had a hilarious moment with him
"Stoked to see him back," Max Homa feeling 'Privileged' as GOAT Tiger Woods announces his return at PGA Tour event