Golf enthusiasts know that the sport requires an immense amount of focus, patience, and skill. It's not unusual for players, even the pros, to make mistakes on the course. However, when those mistakes are costly, it can be hard to watch. This was the case for Nick Watney during the opening round of the Players Championship on Thursday.
The 17th hole at TPC Sawgrass is notorious for its island green, which has challenged even the best players. Unfortunately for Watney, he found the water at the par-3 and his putter betrayed him. It was a careless display that left him with a quadruple bogey and obvious disappointment on his face. This was a harsh blow to his already struggling performance on the PGA Tour.
The pressure of the Players Championship can weigh heavily on even the most experienced golfers. Watney's error was compounded by his attempt to make up for it too quickly, resulting in more missed putts. NBC Sports' Mike Tirico couldn't even hide his frustration, yelling at the screen to stop Watney from missing yet another putt. It was a disappointing and hard-to-watch opening round for the veteran golfer.
Related: Kurt Kitayama wins Arnold Palmer Invitational, but Jordan Spieth steals the spotlight
Nick Watney's Struggles and Disappointments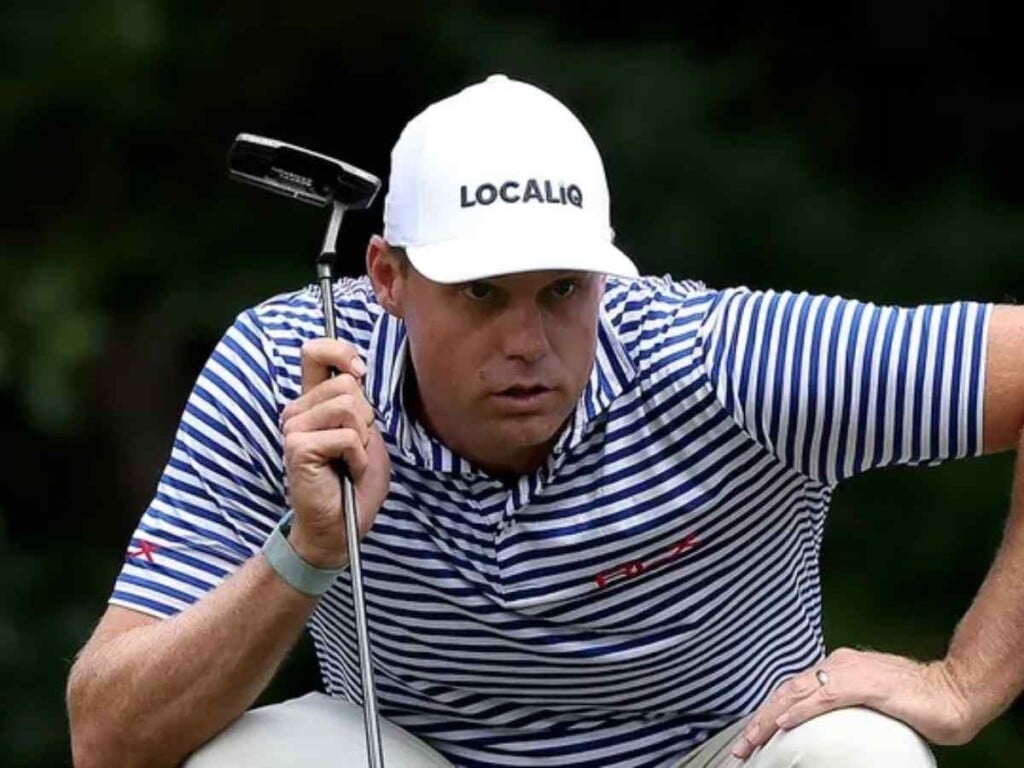 Nick Watney's quadruple bogey on the 17th hole was only one part of his disappointing performance at the Players Championship. He has missed the cut in six of his last seven events and currently ranks 160th in the FedEx Cup standings. His struggles with consistency have plagued him over the past few weeks, and the 17th hole only added to his frustrations.
The opening round of a tournament can set the tone for the rest of the event, and unfortunately for Watney, it wasn't the start he was hoping for. He finished his round at 4-over, erasing an eagle and two birdies with his quadruple and triple bogeys. He ended up finishing 7-over on the back nine, which will make it difficult for him to advance to the next round.
In conclusion, golf can be a fickle and unforgiving sport, and Nick Watney's experience at the Players Championship serves as a reminder of that fact. His careless putts on the 17th hole were hard to watch, and they added to his already disappointing season. Golf fans can only hope that he can bounce back in future tournaments and showcase the skills that have made him a respected pro golfer.
In case you missed it:
WATCH – Rory McIlroy congratulates Kurt Kitayama for his victory at Arnold Palmer Invitational, Golf Twitter reacts
Jason Day leads Aussie charge at Players Championship without defending champion Cameron Smith