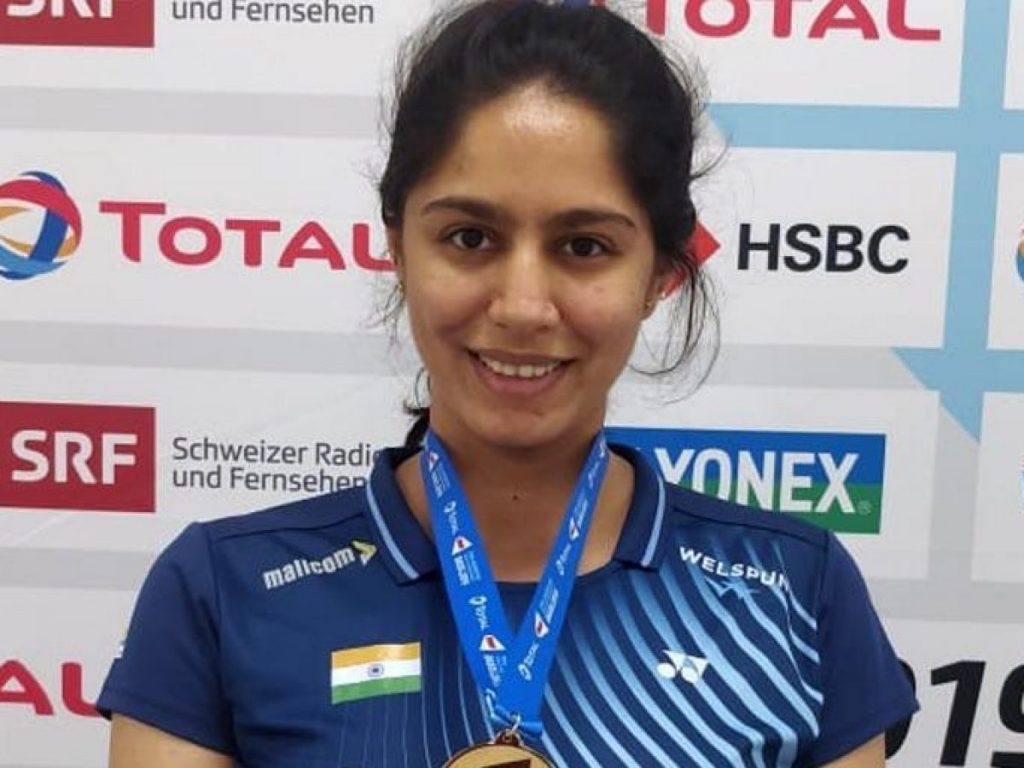 Manasi Joshi, an unbreakable spirit. Her journey from a horrific accident to being a world champion in para-badminton is inspiring. Manasi's story of grit, determination and courage also got her to feature on the cover of Time Magazine's Next Generation Leader.
FirstSportz caught up with the World Champion Manasi Joshi for a short interview.
Had you ever thought about pursuing competitive badminton before taking up para-badminton? What motivated you to quit your job and play para-badminton professionally?
Initially, even in my childhood, I had never given a thought that I would pursue the sport in a competitive way. But I used to participate at the school, college and district level tournaments. And later on, even when I joined the corporate world, badminton was a huge part of my years of growing up. I've always loved sports. I used to play other sports too, but badminton was one sport for which I went for coaching and trained.
After my injury, I took to my advantage, my love for the sport and picked up badminton as a part of my rehabilitation. It helped accelerate my rehab process. I went on to participate at corporate level tournaments. After the injury it was tough to win medals or compete at the corporate level but, I remember an Intra -company tournament when I had won a medal and that boosted my confidence. That was a few months after my recovery. Since then I've been playing multiple tournaments.
One of my friends, Neeraj noticed that I was winning tournaments, so he suggested that I compete at the international level. And since then I've been playing internationally. I found a lot of opportunities in para-badminton as I started playing tournaments. One day I just decided that I would push myself and see where I can go, what is the future and what the scope is. There was no looking back once I decided to push myself and compete. I then left my job and started competing professionally.
Where are you currently training? How has the past 6-7 months been training wise and preparation for Tokyo Paralympics?
I'm currently staying in Ahmedabad with my family. I've been training here for a few months. Since last month I'm going to a badminton court nearby to practice.
Everything has slowed down due to the pandemic. My training has also slowed down. I used to train 6-8 hours a day earlier and now it is 3-4 hours a day. But we make sure we spend quality time in training. I have my brother as my training partner and we both have been going to the court and following strength and conditioning workouts, and it's gradually picking up pace now. Initially, it was very slow. Training is fine. I'm preparing for mixed and women's doubles for Tokyo Paralympics. It's different now as I live in one city and my partner in another but we are training in our own places, and it's a different kind of coordination. We'd probably be able to coordinate better and train once the situation gets better.
How do you manage your prosthetic leg? What challenges do you face?
Currently, I'm using 3 prosthetic legs, one for walking and one for playing badminton And I recently procured a prosthetic leg for running. It's challenging to take care of these types of equipment. They also undergo wear and tear. With different equipment, they exert pressures on my body too. It takes time to adjust to different prosthetics. It can be painful but is a part of our lives. The pieces of equipment are also expensive. I recently got a prosthesis from ALIMCO that is Artificial Limbs Manufacturing Corporation of India. They sponsored my running prosthetic and my badminton prosthesis was sponsored by Welspun, who is also my sponsor. I am lucky that I have people who support me and understand these aspects of my needs and the sport I play. Everybody is working hard during this lockdown, and when the lockdown was lifted I went to Mumbai and got a new prosthetic leg. There are challenges but I have an amazing support system which makes sure that such challenges don't last long.
Also Read: Rising against the odds: Our Women Para-Badminton Stars