Calgary Flames netminder Jacob Markstrom took all the blames for the team's loss against the Montreal Canadiens game on Thursday night. Though it wasn't completely his fault for the team's loss, he did allow a goal within 13 seconds of the game. 
He gambled on his move as he reached for a loose puck to prevent Canadiens Sean Monahan from shooting it. The result of his step-up was quite evident as the puck landed just in front of Juraj Slafkovsky who took the golden opportunity to score in the open net.
Markstrom is considered to be one of the best goaltenders, even after his struggle against the Edmonton Oilers in their second-round loss. He led the team to a division title and was the second to finish in the Vezina Trophy voting last season.
Also Read| Pat Maroon's shrewd retort complies Jack Edwards to come with LAME EXCUSES regarding his body-shaming comments
Jacob Markstrom shot with low confidence after loss to Montreal Canadians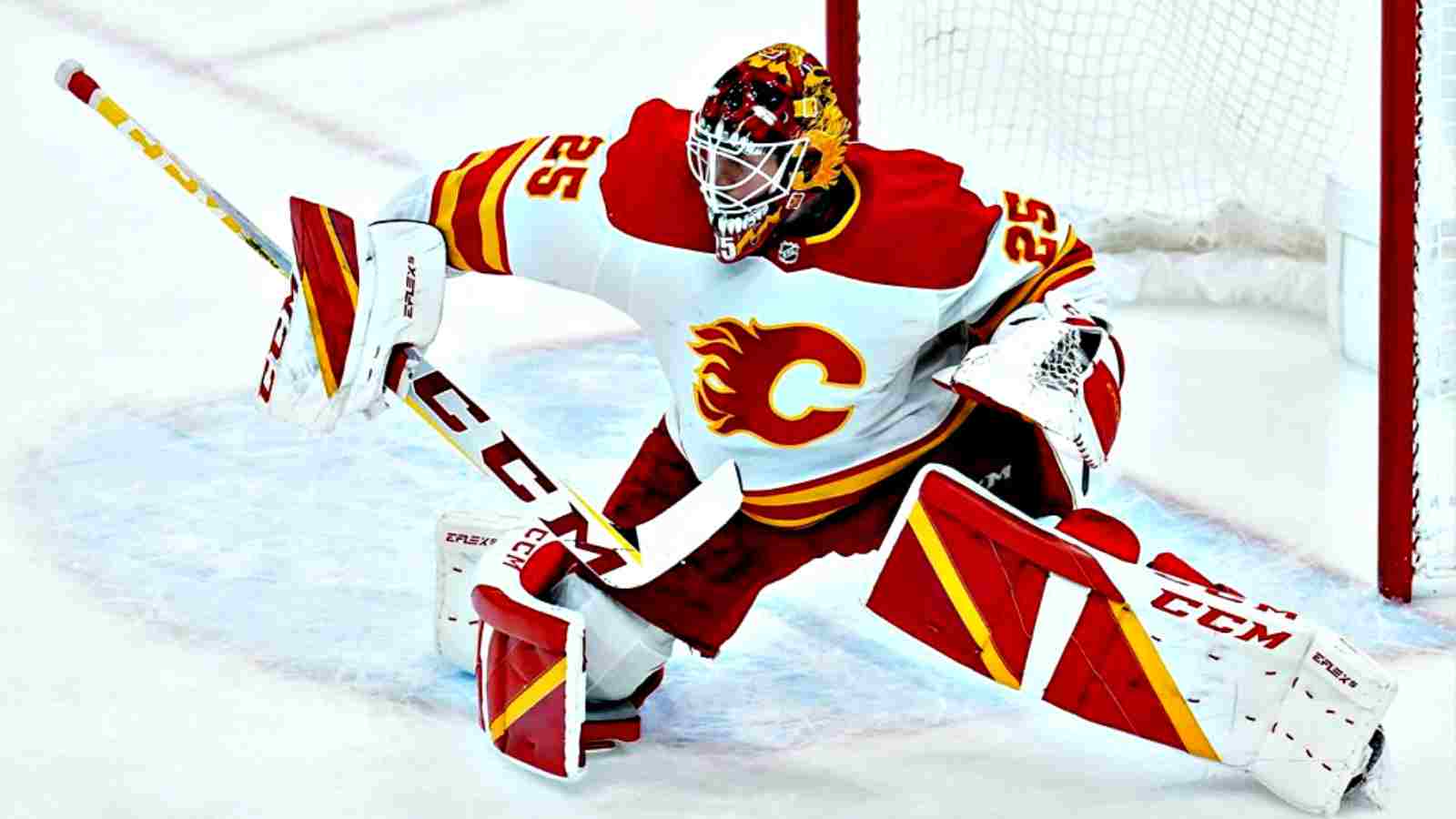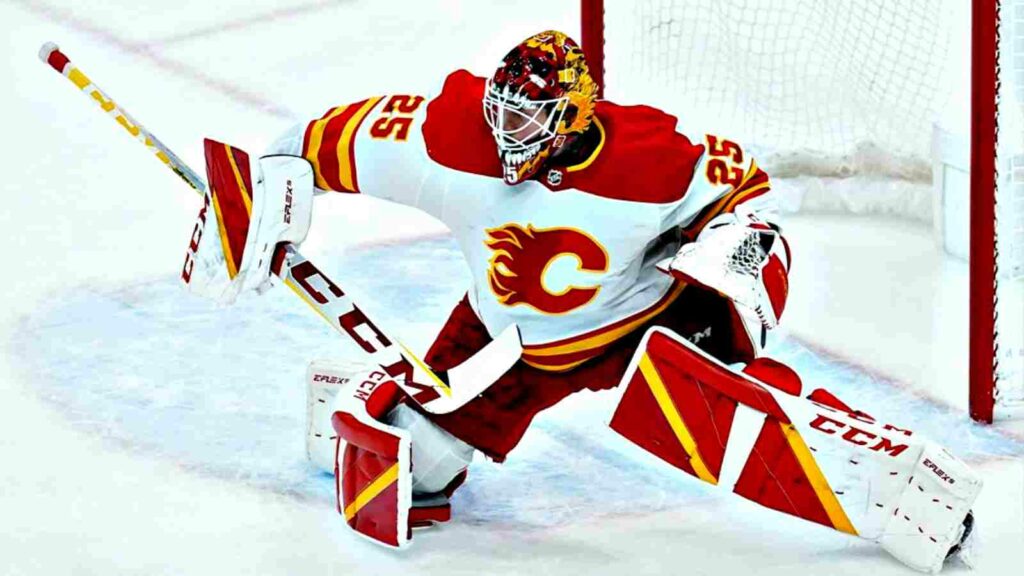 Jacob Markstrom led the Flames with a score of 37-15-9, with 2.22 goals-against-average, a .922 save percentage, and a league-best 9 shutouts. After the team's loss to the Canadiens, the 32-year-old goalie told the reporters, "I think everyone saw what happened, and it's not a good play".
In the 3rd period of the game, Markstrom slashed Canadiens forward Josh Anderson starting a squabble. Shortly afterward it led to the Canadiens' second goal, leaving the Flames shorthanded. It was Cole Caufield who scored the Canadiens' game-winning goal.
Markstrom being hard on himself said, "I just suck at hockey right now". He further said that he needs to, "Work harder. Work harder and stop more pucks". Judging by his latest play, Markstrom carries a score of 8-6-2 with a 2.97 GAA, and a .889 save percentage.
This week, even New York Rangers goalie Igor Shesterkin had time to reflect on himself after the team's 5-3 loss against the New Jersey Devils. Last year's Vezina Trophy winner said, "The goalie played a (expletive) game again."  "I'm ashamed." 
Markstrom made his NHL debut with the Florida Panthers at Prudential Center against the New Jersey Devils on January 2011. On October 9, 2020, Markstrom signed a $36 million contract with the Calgary Flames for 6-years. Since then he has played an instrumental role in many of the team's games.
Also Read| "God No" – Ex-NHLer Theo Fleury rips League apart in charges of pushing woke agenda, brainwashing fans in process
Also Read| Jason Robertson SNATCHES Connor McDavid's spotlight with EXPLOSIVE start in 2022 NHL season
Do follow us on:  Facebook | Instagram | Twitter