Tampa Bay Lightning's Pat Maroon's reply against Boston Bruins commentator Jack Edwards' body-shaming comments turns the tide in for the winger as he gains support from fans and teammates. Maroon took the high road against his offender making the fans praise him and support him in his charity causes.
Loved by his teammates, "Big Rig", arranged a charity cause as a form of reply stating, "In support of those struggling with mental health, bullying and body image I am making a $2,000 donation in the name of @RealJackEdwards to @TampaBayThrives and I encourage @TBLightning and @NHL fans to join me".
Many people including the Lightning captain commented and donated money through his event. The Lightning captain Steven Stamkos replied, "Well done Patty. Donating now". Edwards comments on a live broadcast on Tuesday night wasn't his first rodeo.
Read More| "God No" – Ex-NHLer Theo Fleury rips League apart in charges of pushing woke agenda, brainwashing fans in process
Jack Edwards tries to clear the air by correcting his words against Pat Maroon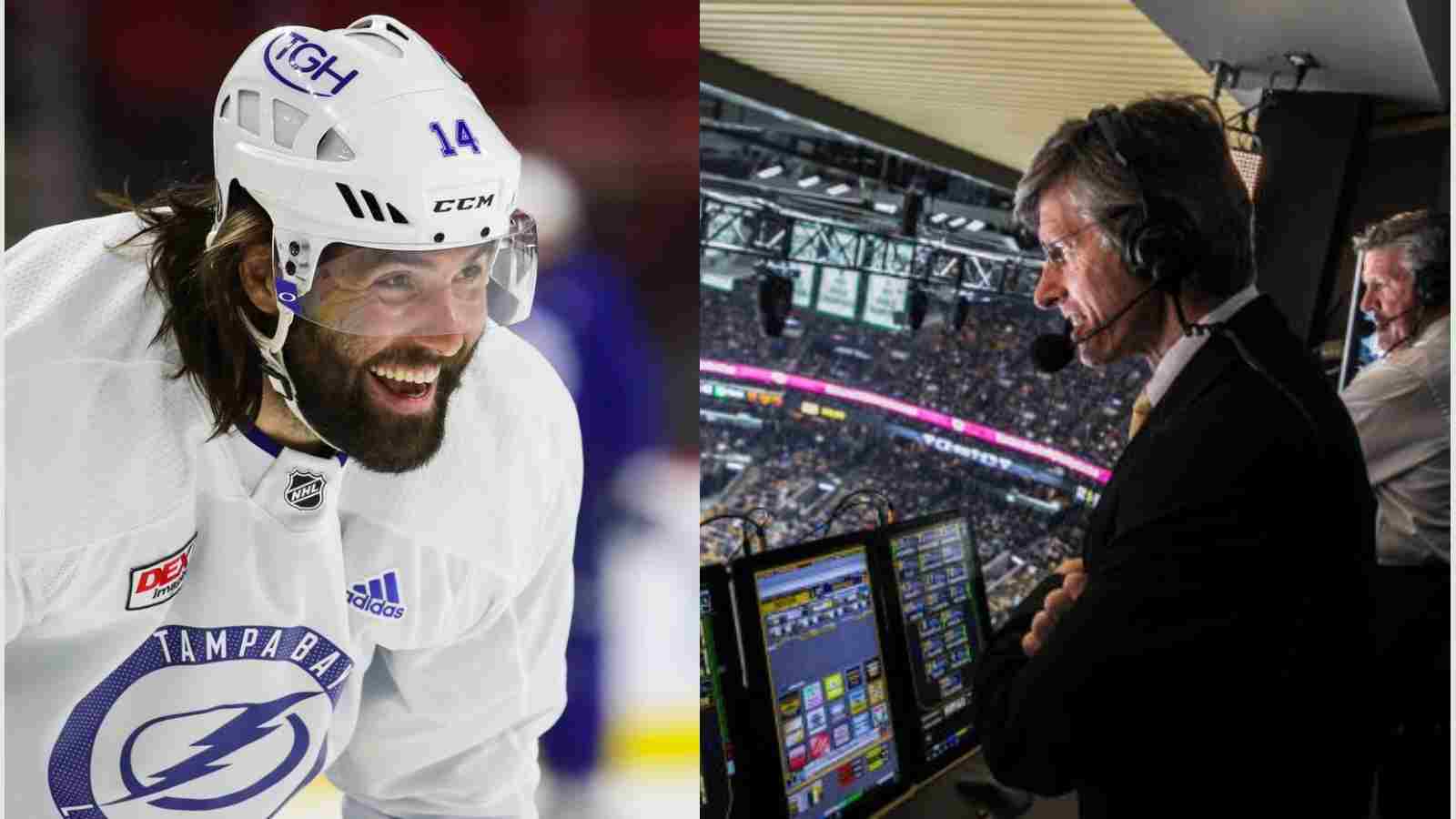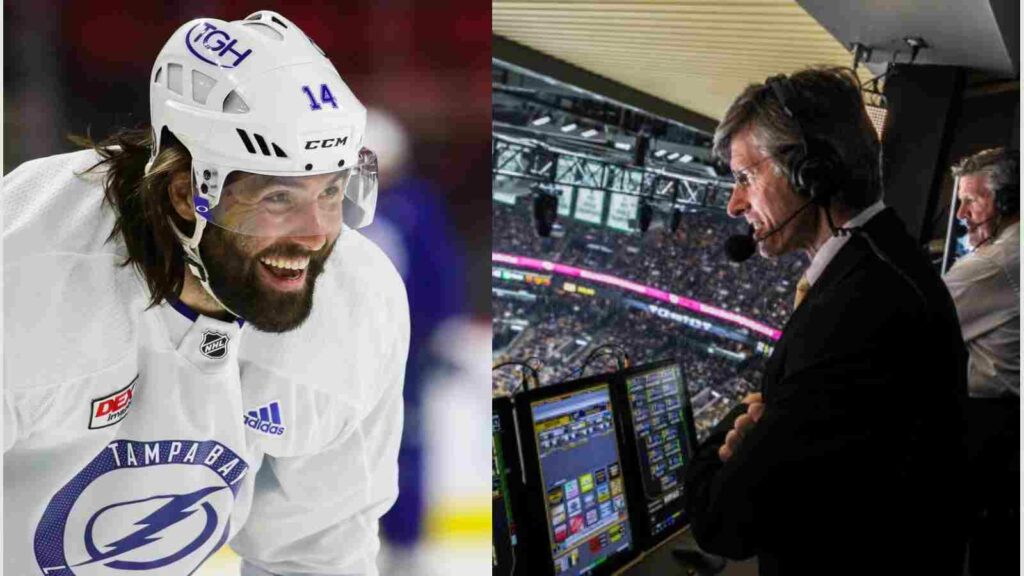 Tipping the scales at 238 pounds, the 3-time Stanley Cup Champion was called out live for his weight. Edward jokingly mentioned how despite his stature the winger got 3 Cup wins under his belt. Even Andy Brickley of NESN joined the Tuesday night broadcast for fun.
Now when all is done and sorted, Edward has once again come up with his excuse of why he said what he said on that night. He stated that it was meant as a light-hearted joke and didn't think things will get ugly so fast. Sure he didn't think that Pat Maroon will react this way by setting up a charity.
Nevertheless, Edwards released a statement that went "I am sensitive to the subject of body image and I didn't intend to offend anyone. In the course of a two-and-a-half hour broadcast, it was a light-hearted attempt to point out that Pat Maroon, who I also regularly praise for his camaraderie with teammates through the years, uses his size to be a difficult competitor."
"He's an effective player with three Stanley Cup rings — something I also made it a point to say Tuesday night. I have reached out to the Lightning to connect with Pat." His current statement contradicts what he said on the game night where the Bruins whipped the floor with the Lightning. 
Whether it was a joke or not, speaking up in front of a live broadcast about a player's health is not the way to go around things. He stated on Tuesday night, "Listed at 238 pounds. That was Day One of training camp and I have got a feeling he's had a few more pizzas before then and now." 
"(Intermittent) fasting for Pat Maroon is like four hours without a meal. But hey, three Cups in a row, who can argue with his formula?" In his arranged charity, Maroon donated 2,000 in the name of the Bruins broadcaster. As reported on HockeyFeed, the donation amount rose up to $50,000. 
Thanks to Edward's generous comments, Maroon's cause gained help from it. The statement released by Edward, as insider Fluto Shinzawa updated on Friday, is quite a bit late of an apology or an excuse. As some stated, his choice to remain silent till now, and then coming with this excuse, didn't really synchronize.
Also Read| "Tossed his stick in frustration" – Tony DeAngelo in PRICKLY mood as Flyers' depressing season continues its reign
Also Read| WATCH: "Clocked" BLOODY brawl breaks out during Jets vs Avalanche game, players paused to witness the scene