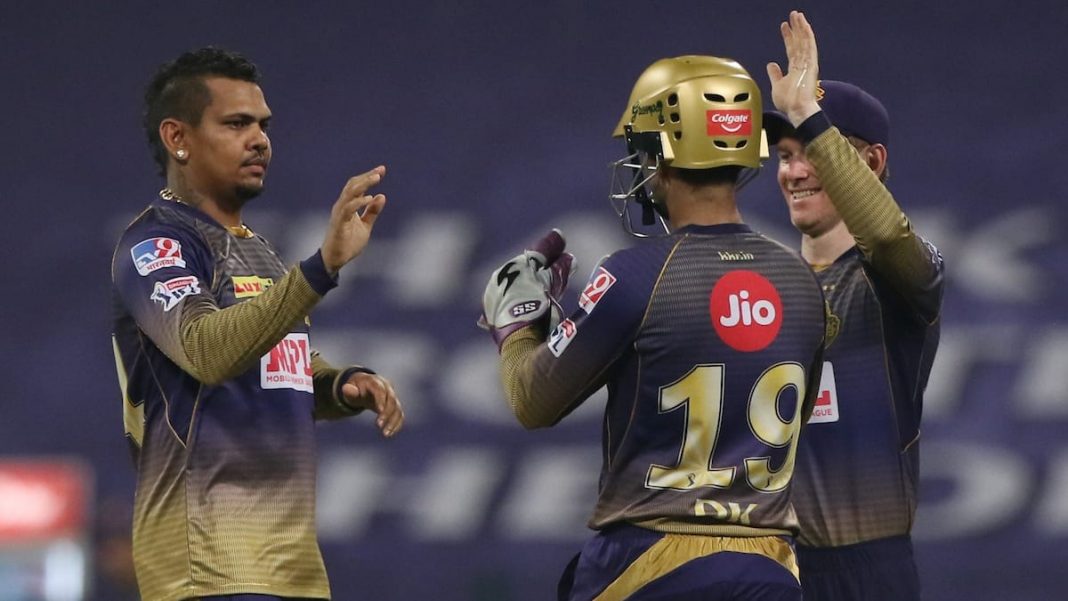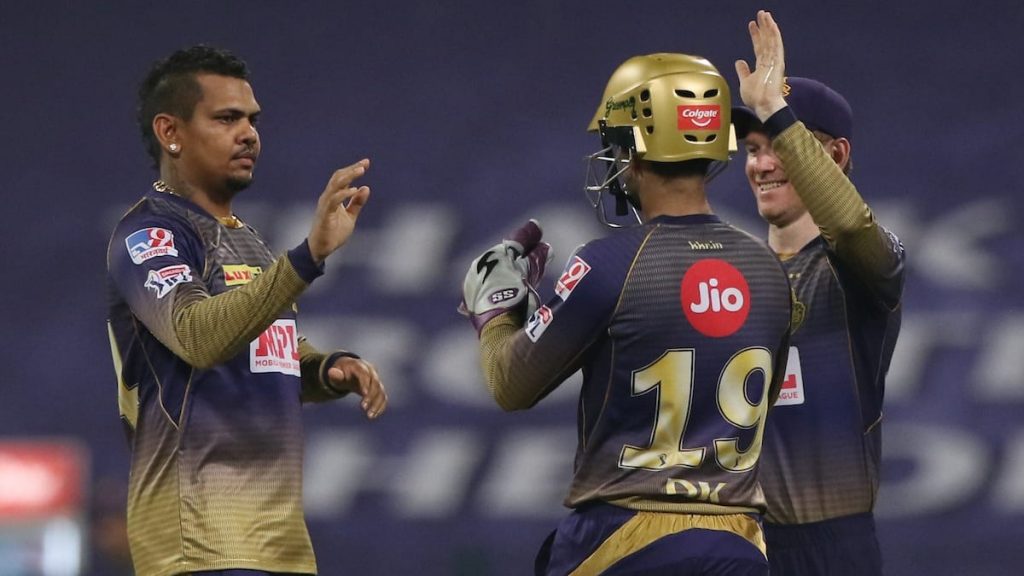 Kolkata Knight Riders (KKR) defeated Chennai Super Kings (CSK) by 10 runs after a splendid effort by KKR bowlers to defend 167 runs in IPL 2020. CSK looked like cruising towards another victory after 90/1 in the first ten overs. However, KKR bowlers foiled their plans and held CSK for 157/5 at the end of the match.
KKR skipper Dinesh Karthik won the toss and opted to bat first. KKR managed to set a target of 168 runs for CSK after a solo performance by Rahul Tripathi who made 81 runs hitting 8 fours and 3 sixes. CSK made a bright start chasing KKR's target and were 90/1 at the halfway stage, with Shane Watson bringing up his 21st IPL half-century. However, KKR bowlers turned things around and CSK lost wickets in the next five overs.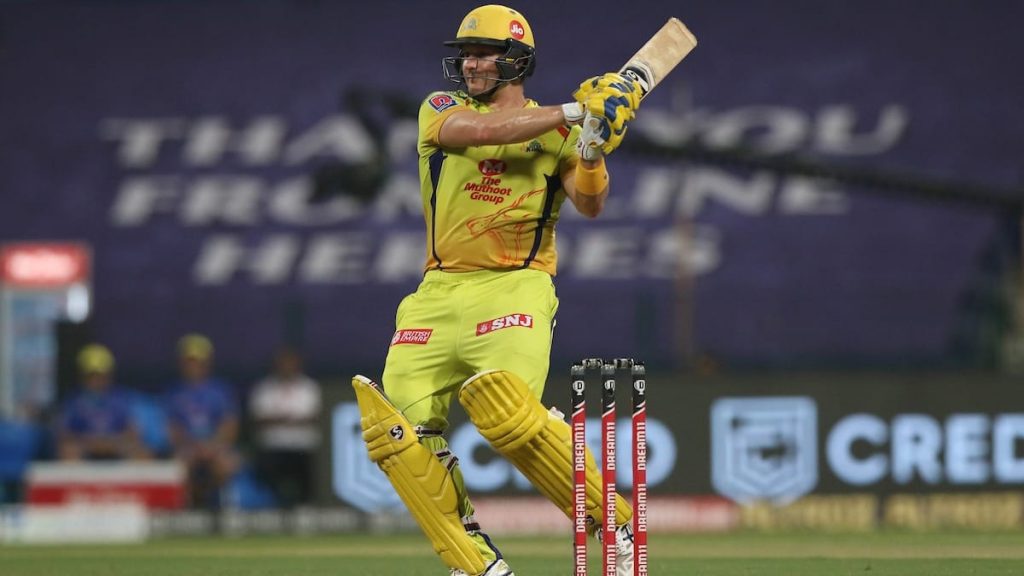 MS Dhoni promoted himself to number four after a fifty run partnership by Watson and Rayudu at 99/2. Rayudu made 30 runs in the partnership after losing Faf Du Plessis for 17 runs in the fourth over. However, Watson crumbled after scoring 50 runs off 40 and CSK batsmen's followed soon after. Varun Chakravarthy dismissed Dhoni in the 17th over and the match began to fade away from CSK. Ravindra Jadeja played a few shots in the final two overs, but the damage had been done and CSK fell short by 10 runs.
KKR's bowling unit made a disciplined effort which helped them restrict a good-looking CSK team for 157 runs in 20 overs. KKR tried 6 bowlers, with Pat Cummins being the only one not picking up a wicket. While Nagarkoti, Chakravarthy, Mavi, Narine, and Russel picked up one wicket each.
Also Read:IPL 2020: After beating RCB, Delhi Capitals squad enjoys a day off with a team outing in Dubai
Rahul Tripathi the standout performer for KKR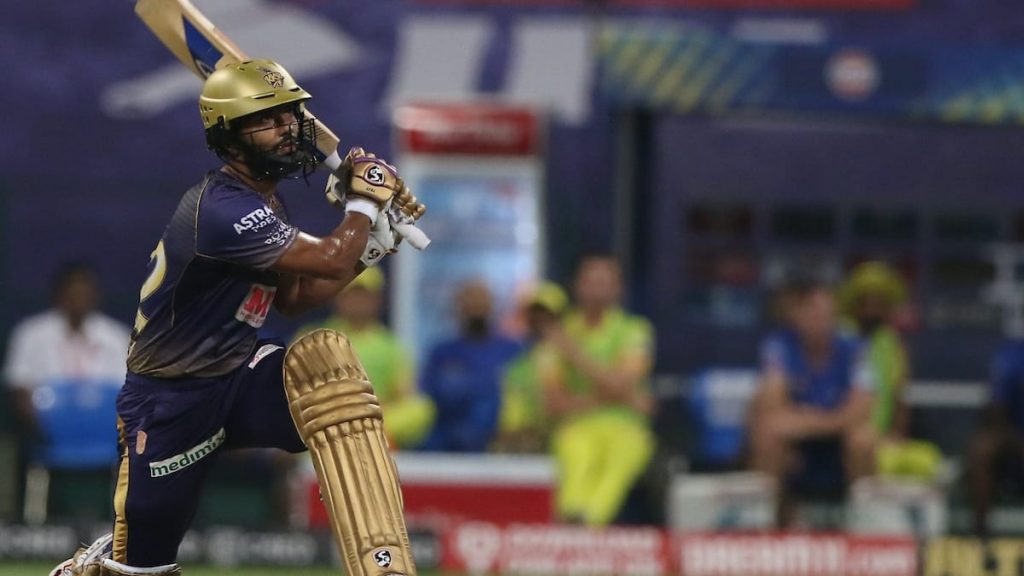 Earlier KKR batting first allowed Rahul Tripathi to open the innings in place of Sunil Narine along with star batsman Shubman Gill. Tripathi did not disappoint the KKR team management and played a powerful knock of 81 runs off 51 balls even as wickets kept falling from the other end. No other batsman could make a mark in the KKR innings as the second top scorer was Narine and Pat Cummins who both scored 17 runs.
Tripathi got out in the 17th over when the team had already lost 5 wickets. The tail-enders added a few runs for the team as KKR got all out after 167/10 after 10 overs.
Birthday boy DJ Bravo took three wickets for 37 runs for CSK while Deepak Chahar was expensive and conceded 47 runs in his four overs. Shardul Thakur, Sam Curran, and Karn Sharma picked up two wickets each.
Wickets lost in the middle overs cost us the game: MS Dhoni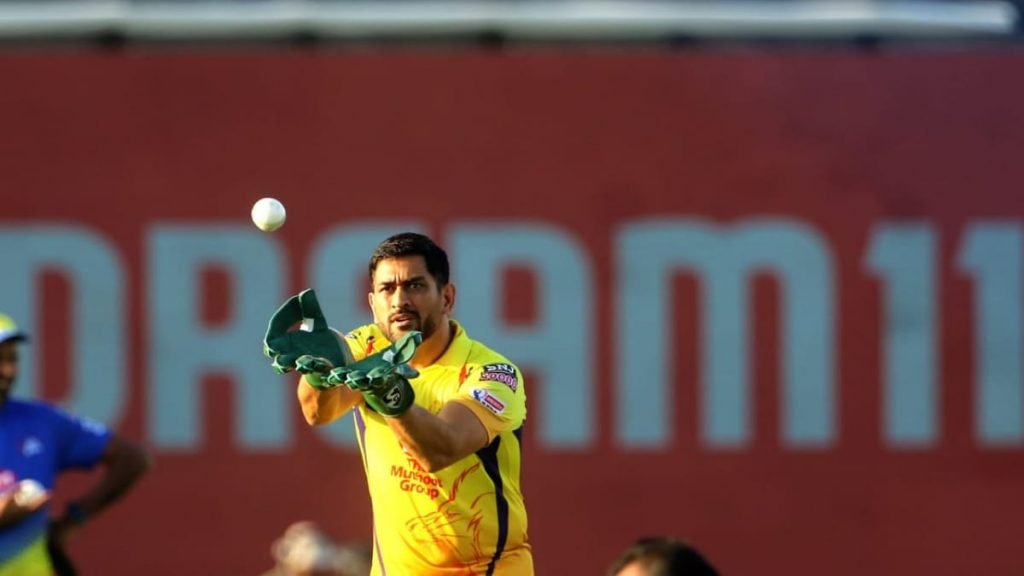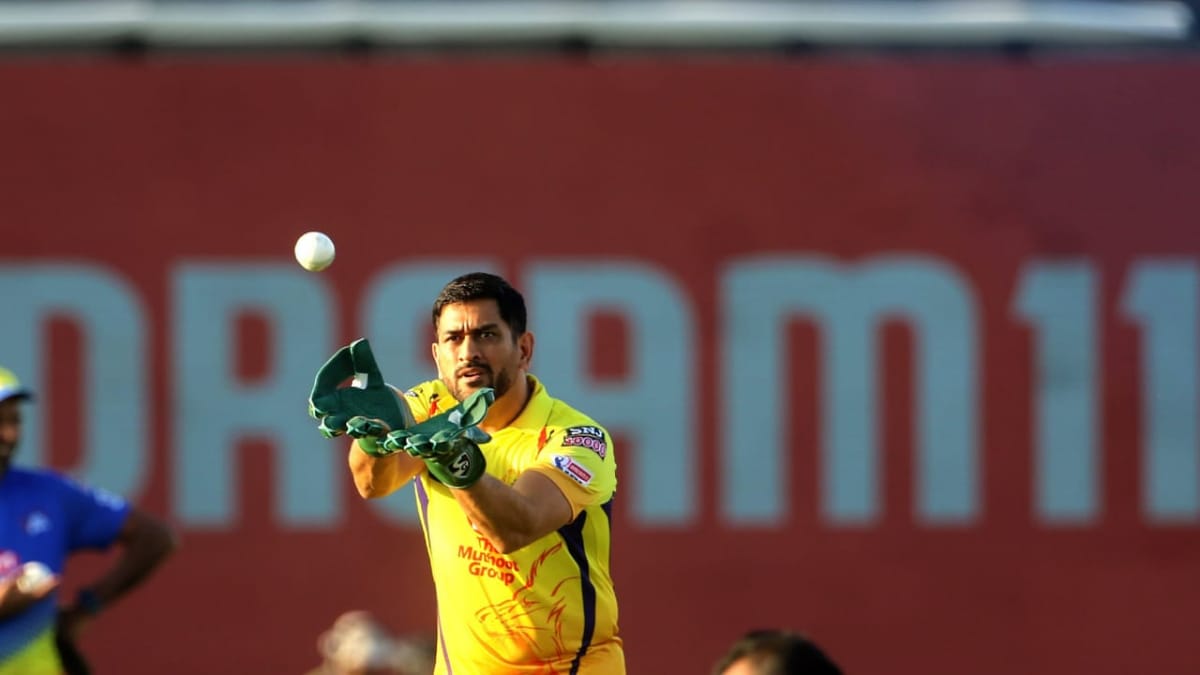 CSK skipper MS Dhoni said that the batting performance could have been better for the team and losing wickets in the middle overs cost CSK the game.
"In the middle overs, there was a phase where they bowled 2-3 good overs. If we batted better and didn't lose 2-3 wickets in a row, We should've been careful in the first 5-6 overs. Curran was really good with the ball, and I think we did well in general with the ball, but the batsmen let the bowlers down today. Rotation of strike was important, but I think there were hardly any boundaries in the final few overs, so we need to be innovative at the end when they are continuously hitting a back of a length. That's where we need to adapt better with the bat and I don't think we did that," Dhoni said at the post-match conference.
Tripathi was awarded the man of the match award for his impressive batting performance in the game. He said, "Something like a dream come true for me. Was prepared for both the roles. Thought the ball was coming nicely, so I thought we should keep up the scoreboard which is why those shots came out, nothing special. It's a journey. Have loved this journey. Coming to KKR is special. Performing in front of Shahrukh sir is very special. It's a dream come true."
KKR skipper Dinesh Karthik also looked happy after the teams win. He said at the post-match conference, "There are some key players for every team. Narine is one for us. Least we can do is back him. 2-3 poor games, doesn't matter. Good to see Tripathi do the job at the top. The good thing about Russ is he's very versatile. He can bat slightly up, slightly down. Our batting is very fluid. I started at three, today I batted at seven. The way those guys batted at the start, they batted very well. Back end I've got a lot of trust in Sunil and Varun, paid off."
KKR move to third place in the points table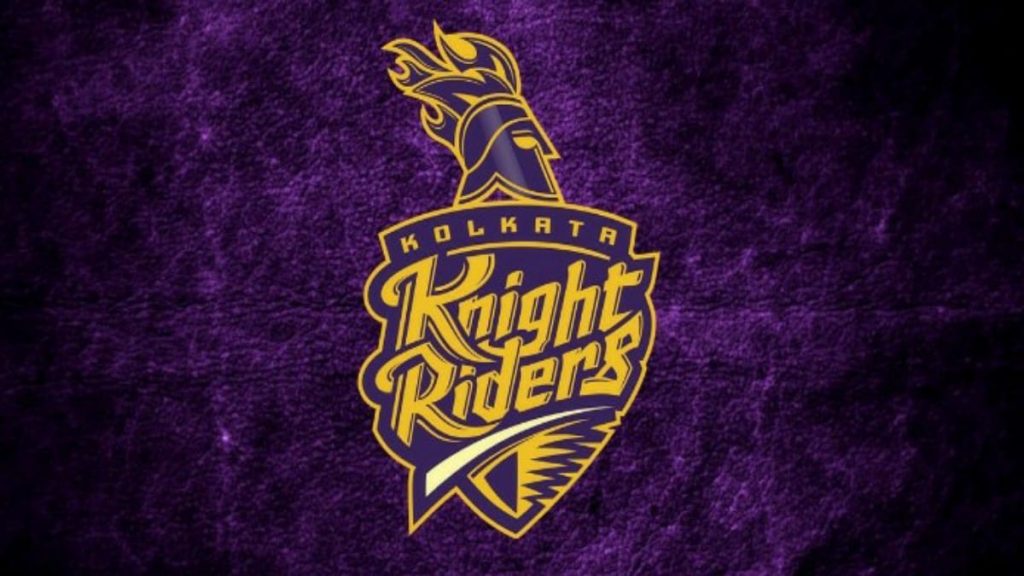 Kolkata Knight Riders are in third place in the IPL 2020 points table, while Chennai Super Kings after losing the game move down to the fifth position.KKR has won three games out of six whereas CSK have only two and lost four.
CSK take on RCB on Saturday and KKR will lock horns with KXIP on the same day.
Also Read:IPL 2020 KKR vs CSK, Watch: Jadeja and Du Plessis combine to take a brilliant catch at the boundary line