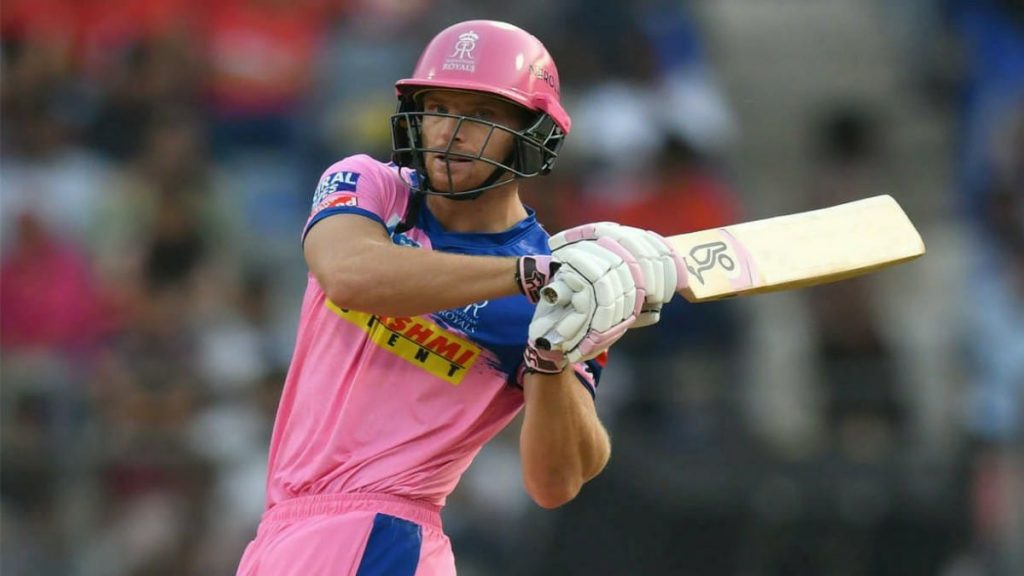 Rajasthan Royals (RR) have confirmed on social media that despite the rumors swirling around that Jos Buttler will take over captaincy from Steve Smith for the rest of the Indian Premier League, such rumors are not true. RR are currently 7th in the points table and because of a Tweet, fans speculated that the franchise had decided to look for inspiration from England vice-captain and wicket-keeper Jos Buttler.
Captain Steve Smith has been struggling with his own batting in this year's IPL. Following two excellent showings with the bat in RR's first two games at Sharjah, Smith has struggled to come good. Frequent changes in the batting order haven't helped either. Much like Smith's form, RR's form has also been up and down. Touted in the beginning as the dark horse to win the tournament, RR have failed to live up to the initial hype.
'Thankful for a boss like Jos' – RR's tweet leads to speculations
Earlier today, Rajasthan Royals' official Twitter handle posted an edited image of Jos Buttler holding a cup saying 'World's Best Boss' and captioned it 'Thankful for a boss like Jos'. Netizens on social media immediately jumped on to the Tweet and begin to raise speculations that Buttler would be announced as the captain. A few minutes after the post, Eoin Morgan was announced as captain of Kolkata Knight Riders. This only added to the drama as fans waited for news that Buttler might lead.
However, RR later clarified that it was all baseless rumors that stemmed from the aforementioned tweet. The reason for their 'boss' post was because today i.e. 16th of October is World Boss Day.
RR's Twitter handle then posted an image of Steve Smith confirming him as the captain.
Also Read: Virat Kohli reveals his superstition