The 2021 NASCAR Cup series champion Kyle Larson has given his verdict on how Denny Hamlin openly embracing the NASCAR villain role changed Kyle Busch and the fans' attitude towards the RCR driver. Busch used to be one of the most hated drivers in the sport following his run-ins with crowd favorites, but his move out of the Toyota camp seems to have changed the perception.
JGR's Hamlin completed his heel turn last week at Bristol, where after his emphatic win, his third of the season and 51 in the Cup series, he mocked the fans who were booing him and sowing him the birdie. He proclaimed. "I beat your favorite driver…all of them." In his post-race press conference, he said he had embraced the role, and the taunting will continue.
While talking about his friend's words in the NASCAR Race Hub show, Kyle Larson pointed out that since Busch has now become a nice guy, it is important for the sport to have a bad guy to replace him. He added that Denny Hamlin doing it when he is in great form is good for him and the sport as a whole.
"I don't know. I guess somebody's got to be it. Kyle seems to turn into Mr. Nice Guy lately — Kyle Busch. So, I guess somebody's got to embrace it. Hey, when you're running good, you can be confident, and you can chirp a little bit, too. He's definitely embraced it, and I think the sport needs it," Larson said, as reported by Sportscasting.
In case you missed it: Dale Earnhardt Jr. explains why Jeff Gordon won't make NASCAR return, says he is afraid of 'not succeeding'
Kyle 'Rowdy' Busch was a product of circumstances
Busch, earlier this season, explained how he became the bad guy of the sport and ran with it. He pointed out that the villain role is the product of circumstances, and the guys who make the fans the maddest embarrass the part; for a sport that needs entertainment on and off the track, heel characters are needed.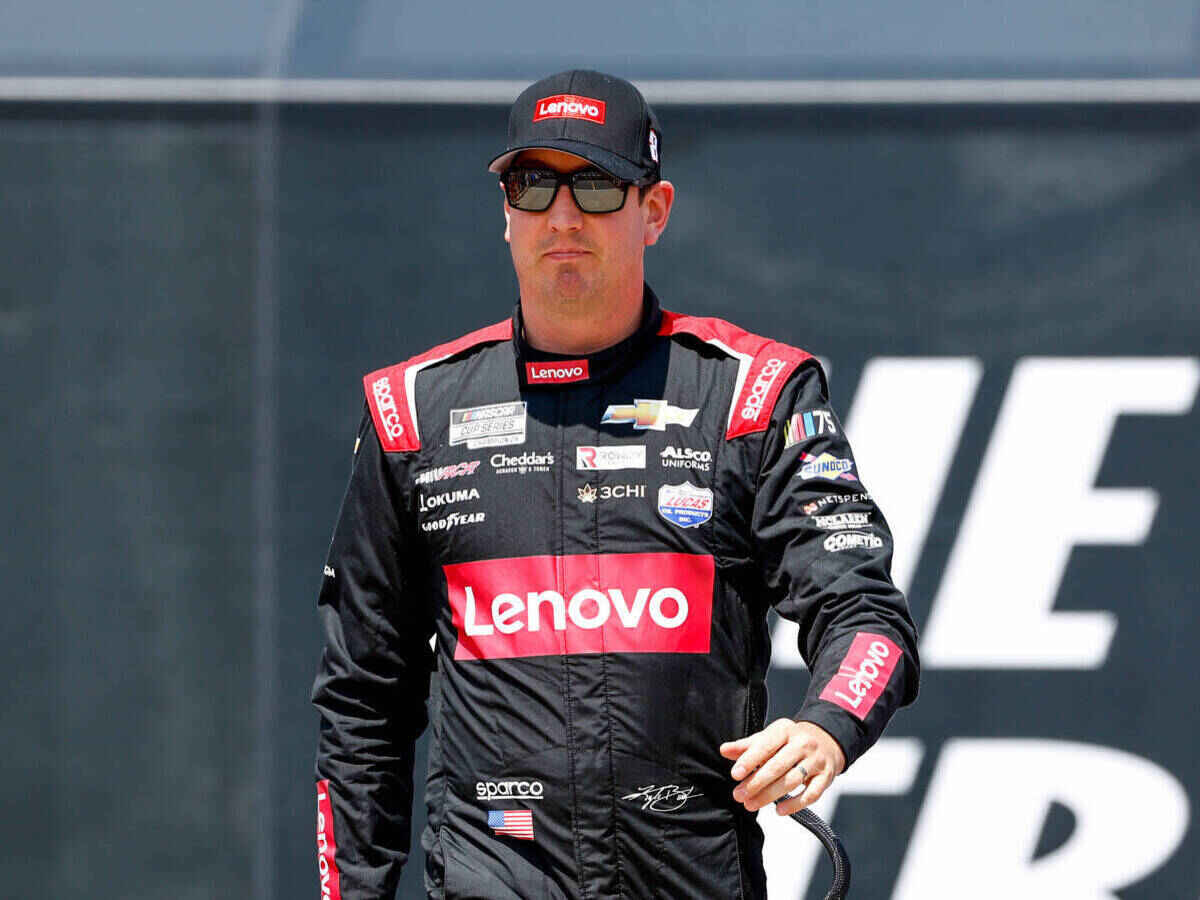 "It just depends. It's a matter of who makes you mad. It's just a product of circumstances and what all goes down. Our sport needs some entertainment. It needs some excitement whether it's on the track or a little bit off the track. If I'm that guy — I've been that guy for a little bit. This hat's black for a reason. We'll keep rolling," Busch said.
Busch has been the bad guy, and his former teammate Hamlin has replaced him. The former move to RCR and some impressive PR done on social media helped him to get on the good side of NASCAR fans. Hamlin, on the other hand, has understood that he will never be the good guy for fans in his career, and it's better for him to embrace it.
Discover: