Joe Gibbs Racing's Martin Truex Jr. and Stewart Hass Racing's Aric Almirola were two drivers who announced that they would retire after the 2022 season. But both drivers decided to backtrack on their decision and extended their contracts for one more year. Now Truex Jr. has revealed that, just like last year, he will announce his retirement plans in September.
"It's going to be like last year. I'll let you know in September," he told Fox Sports. The 2017 Cup Series champion pointed out that, at the moment, he is focused on the 2023 season and the retirement plans are not on his radar. He said, "It's not even off the radar right now -— not even on the radar,".
Martin Truex Jr. failed to score a single win throughout the 2022 season though he was a regular top-10 finisher. The No:19 team had a chance to secure back-to-back playoff spots in the regular-season finale, and his sole competition was Ryan Blaney, who was also winless.
Truex is ready to leave the 2022 season disappointment behind, and he is excited about the new season and is hungry for redemption. He said, "I'm excited. I think it's going to be a year we can make a lot happen,".  
Learn more: Richard Petty snubs two Legacy Motor Club superstars while revealing his pick for the 2023 Daytona 500 win
Martin Truex Jr. opens up about his 2022 season and changes the No:19 team needs for 2023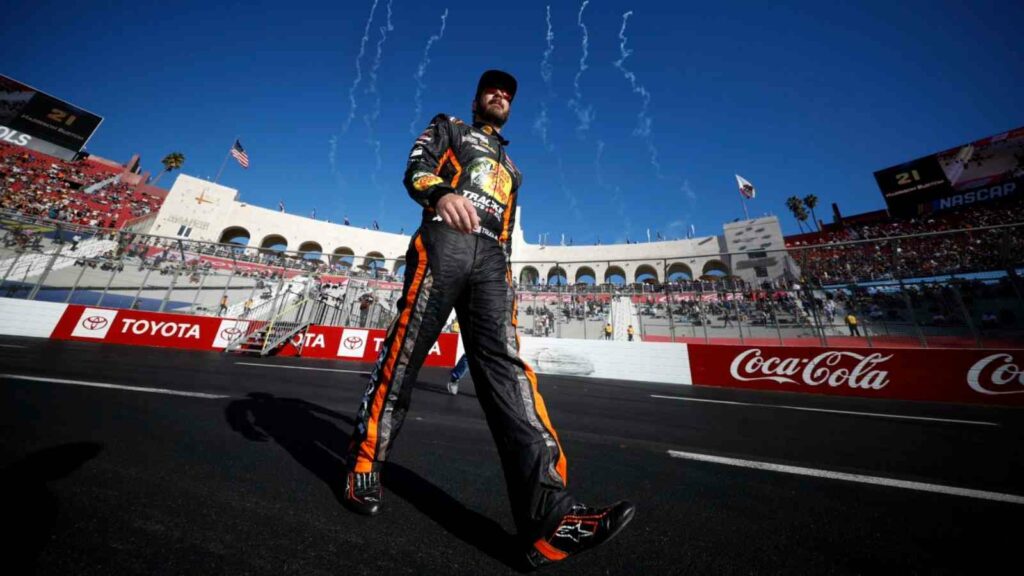 Martin Truex Jr. pointed out that the 2022 season was full of missed opportunities for him and added that bad luck and mistakes contained them from getting the wins they deserved. He also added he and his crew are guilty of spewing up some races along the way.
"How we look at '22 was a lot of missed opportunities, and a lot of that was from mistakes or not consistently being good enough. We had an opportunity to win a bunch of races, and we had some bad luck. We screwed up a lot on our own along the way too," Martin Truex Jr. said.
He pointed out that he felt like fighting an uphill battle last year, and not understanding the 7th gen cars well enough played a big part in it. Truex Jr. pointed out that the No:19 crew doesn't need any major updates going into next year, it just needs some tweaks.
"And I think it just felt like we were fighting uphill all the time. And that starts with understanding the cars better, showing up closer, and qualifying better and more consistently… We don't need huge changes. We don't need to rebuild. We just need to tweak some little things," Martin Truex Jr. added.
Discover more: