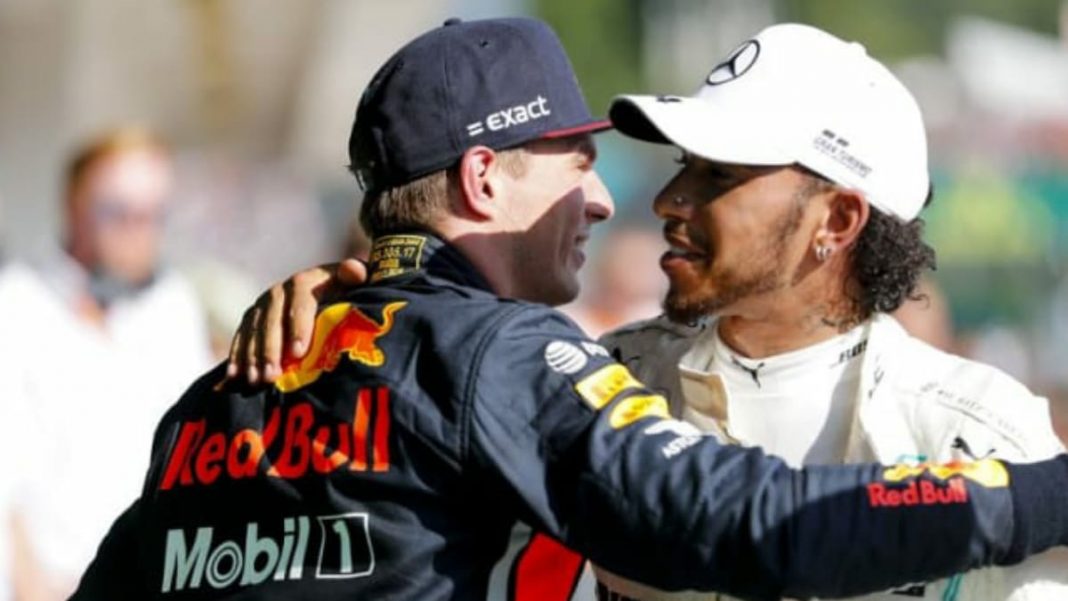 Max Verstappen and Lewis Hamilton kicked off the 2021 season in style as the duo tussled right until the end of the race. Hamilton held his position, fending off Verstappen and winning the season opener in Bahrain. However, for a moment, Verstappen had taken the lead from the Brit driver on the 53rd lap. However, that breached track limits and as a result, the Dutch driver had to hand back the first position to Lewis Hamilton.
F1 managing director, Ross Brawn is glad that the Red Bull driver handed the track position back to Hamilton and it was an encouraging sign for the sport.
"What is really encouraging for the season ahead is that on first measure, there is nothing between Mercedes and Red Bull, and Hamilton and Verstappen," he wrote in his Bahrain Grand Prix debrief. "The Bahrain Grand Prix was all about strategy and having the track position advantage – and Mercedes came out on top this time with their more aggressive approach," he added.
Both Verstappen and Hamilton were worthy winners: Brawn
Shaun Brawn added that both drivers were worthy winners of the race but Hamilton managed to hold his nerve in the end. The managing director said that the Bahrain GP was a fantastic start to the season. He believed that if Verstappen would have not returned the track position to Lewis Hamilton, the race would have left a nasty taste.
"Both Verstappen and Hamilton were worthy winners, but ultimately, it was Hamilton who drove the better race. Verstappen got a bit ragged at the end. But make no mistake, this was a fantastic race, the kind where the win was decided on the very finest of margins," Brawn added.
"I think Red Bull made the right call to tell Verstappen to give the position back to Hamilton, after he ran wide on passing the defending champion," he added.
"If Verstappen had pulled out a sufficient gap after an infringement and won the race, that would have left a nasty taste. We don't want to see races won in that manner," the F1 director concluded.
Also Read: Lewis Hamilton admits last minute FIA change helped his clinch victory over Max Verstappen