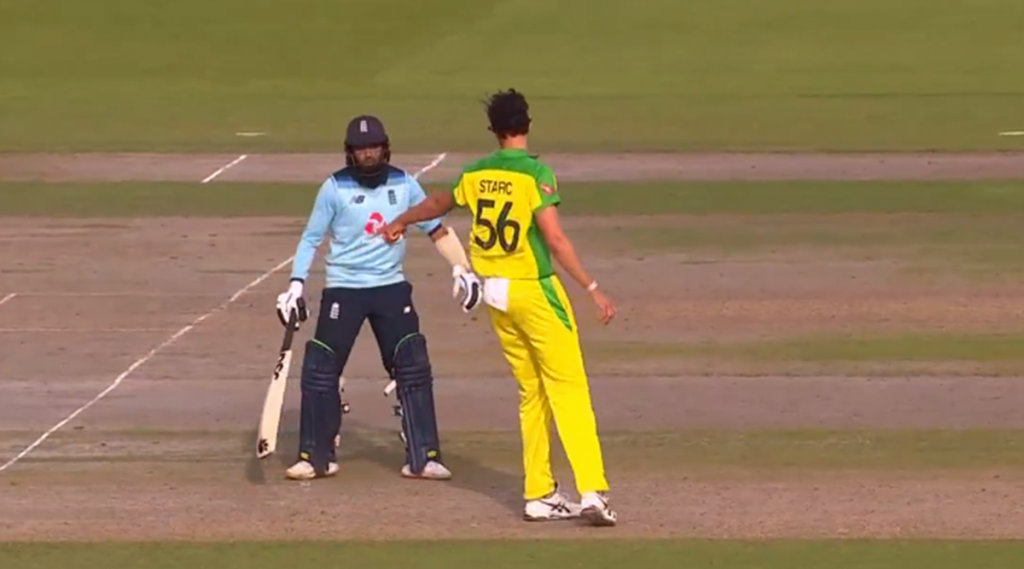 Mitchell Starc only warned Adil Rashid and decided not to Mankad him during the third ODI of England versus Australia. The incident happened in the 49th over of the match.
Adil Rashid was the batsman at the non-strikers end.
England were looking to score big runs at the end of the innings. Earlier Adil Rashid had hit Starc for a six on the third ball of the over.
Later Starc decided to pulled out of his runup when he saw Rashid taking early strides. Consequently, Starc warned him and pointed towards the crease. He decided to let off the non-striker with a warning.
England went on to score 302-7 in 50 overs.
Here is the Video:
Mankading in Cricket- A debate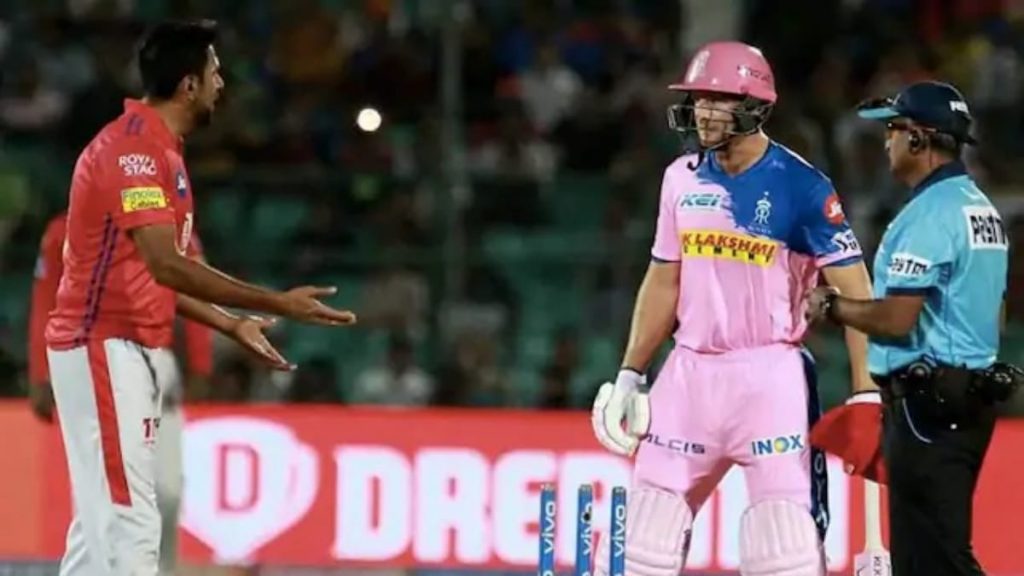 The Mankad incident is quite a talking point for Cricket fans throughout the world.  The debate fired up when Ravichandran Ashwin mankaded Jos Buttler in IPL 2019.
Ever since there have various points being made about the incident. Some are of the opinion that the bowler is in the rule of the game to turn the batsman out.Whereas the others are of the opinion that it is not in the 'spirit ' of the game.
Related:IPL2020: Ricky Ponting 'on the same page' with Ashwin on Mankading
Recently, Ricky Ponting shared some of his views about mankading in Cricket. Ashwin also suggested a 5 runs penalty to avoid the batsman picking extra yards in the run.
Spin-legend Muttiah Muralitharan has also spoken of the debate in Sunrisers Hyderabad camp. He agreed with the run penalty suggestion to stop incidents in the future.
Whatever may be one's views regarding Makading, the topic remains a heated part of Cricket discussions.
Also Read:Muttiah Muralitharan comes up with a new suggestion amidst mankading saga; suggests a 5-run penalty