The action of the MLB offseason has begun. As the temperatures soon start to fall down across the US, the heat has increased in MLB offices. The preparation for the next season has begun. The Philadelphia Phillies have now resigned their ace pitcher Aaron Nola in a huge seven-year $172 million deal as they aim to finally bring back the World Series crown.
Having reached the World Series in 2022, the Phillies ended up suffering heartbreak as the Houston Astros walked up as winners. The side from Philadelphia looked to have been bouncing back as they once again eliminated the early favorites Atlanta Braves. However, they once again came short as they were eliminated by the Arizona Diamondbacks in the NLCS.
In the past few years, the Phillies have been working on building a core team. Nola who has been their ace, saw his contract run out. The southpaw has been with the team since 2015 and has now re-signed with them while extending his stay.
The 30-year-old was reported to have been contacted by other teams as well. He would though turn down the huge money offers from them and agree to continue with the Phillies. Phillies president of baseball operations Dave Dombrowski commented as per MLB.com.
"We are committed to winning, and having an individual like him in our uniform for years to come only helps us in that regard. Aaron has proven to be one of the best and most durable pitchers in our game."
Fan reactions on social media regarding Aaron Nola's new seven-year deal
The re-signing of Aaron Nola gives the Philadelphia Phillies the much-needed cushion they wanted in pitching rotation. Losing him for free would have been a big problem for them as they aim to bolster their rotation for the 2024 season.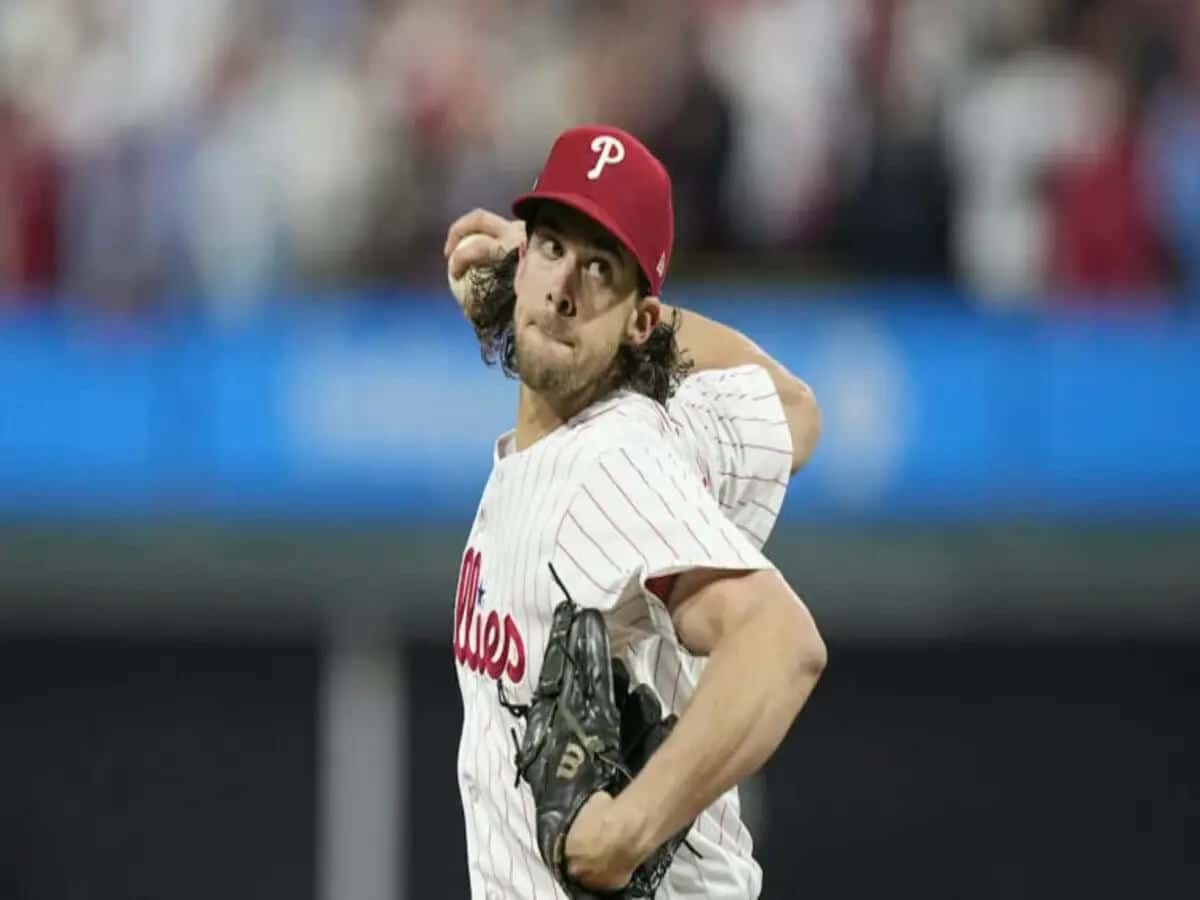 The fans on social media have shown mixed reactions to this development. While one section of fans are congratulating and cheering the team for this, some are claiming this contract to be overpaid. One user pointed out his 2023 season and wrote "He's washed". Check out some more reactions as the fans are now left divided.
Nola had a topsy-turvy season. In the 193 2/3 innings that he pitched, he gave up runs through a high ERA of 4.46. He finished the season with a 12-9 record in 32 games he started while picking up 202 strikeouts.
Another name that the Phillies are targeting is Japanese star Yoshinobu Yamamoto. The star pitcher who had a great season in the Japanese league is on the verge of entering the MLB. The Phillies are one of the names battling for his signature. If they do end up landing the pitcher, he and Nola could create a strong pitching duo.
In case you missed it: