In a stunning display of dominance, the New York Yankees showcased their firepower on Monday night, delivering an offensive onslaught against the Seattle Mariners. With a season-high 18 hits, the Yankees surged past their opponents. However, it was the ever-reliable Aaron Judge who stole the spotlight, leaving fans and experts alike in awe of his extraordinary abilities.
Aaron Judge's extraordinary display of power, agility, and skill propelled the Yankees to another well-deserved victory. As the team celebrates their triumph, fans eagerly anticipate the next chapter in their thrilling journey, aware that with Judge at the helm, anything is possible.
With thunderous swings of his bat and impeccable defensive prowess, Aaron Judge carried the Yankees to an impressive 10-4 victory at T-Mobile Park. The behemoth slugger launched two colossal home runs, adding a resounding double to his offensive repertoire. Not content with his offensive exploits alone, Judge also showcased his exceptional defensive skills by robbing the Mariners of a potential home run.
Related: WATCH – Former MLB pitcher David Cone conducts eye-boggling experiment on sticky substances following Max Scherzer's 10-game suspension
Unstoppable Aaron Judge showcases skills, Yankees to a sensational victory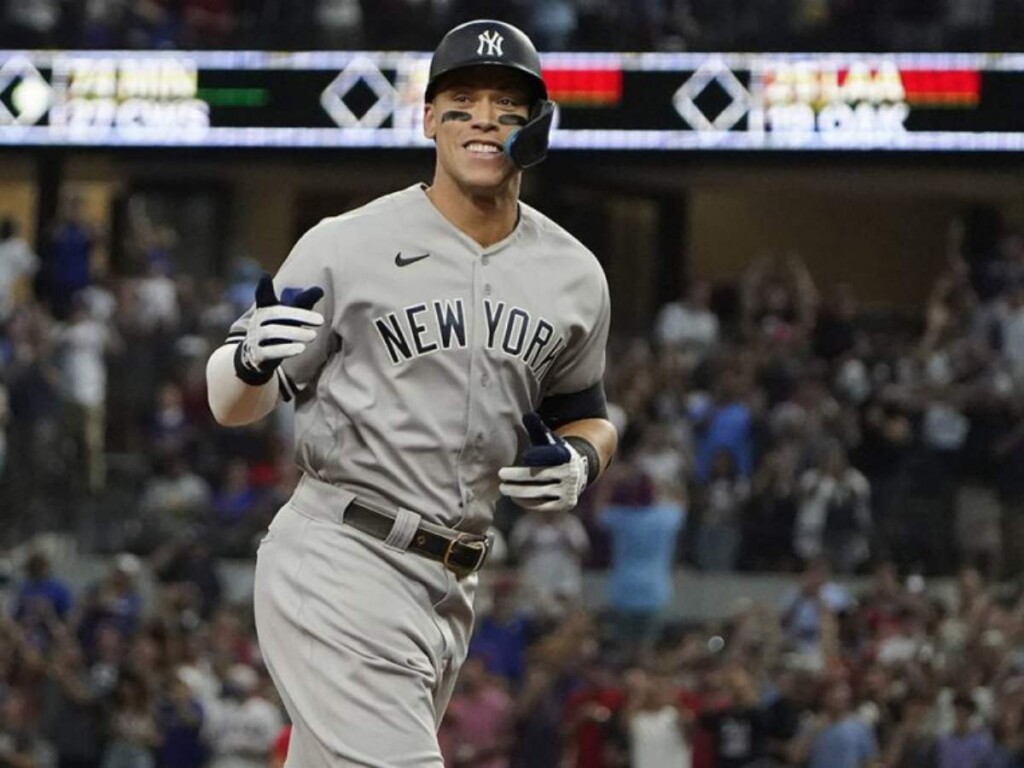 The sheer magnitude of Aaron Judge's performance left Yankees manager Aaron Boone in awe. He described it as one of the most outstanding individual displays he had ever witnessed on a baseball diamond. Judge's unique skill set allows him to transcend the boundaries of the game, executing feats that seem impossible to mere mortals.
Judge's incredible performance was not the sole highlight of the game. The Yankees witnessed contributions from an array of players, further solidifying their victory. Former Mariner Jake Bauers proved his mettle, delivering a remarkable offensive display with a home run, two doubles, and two RBIs. Stepping up in the absence of the injured Anthony Rizzo, Willie Calhoun displayed his prowess by hitting a pair of doubles and driving in two runs.
Additionally, Isiah Kiner-Falefa seized the opportunity to make an impact, shining in his first start of the season at shortstop. Gleyber Torres, Harrison Bader, and Kyle Higashioka also added their own contributions with multiple hits, despite Bader exiting the game early due to hamstring tightness.
The victory against the Mariners highlighted the Yankees' resilience and demonstrated their ability to exploit the weaknesses of their opponents. According to nypost, as the team's win streak continues to grow, their confidence soars, and they solidify their position as one of the most formidable forces in Major League Baseball.
In case you missed it: