Bradley Martyn is a famous social media fitness influencer who has gone viral for his bold statements. Recently, Martyn claimed that as a bodybuilder, he could easily beat a professional fighter with his size. During Martyn's Raw Talk podcast, the 260-pound bodybuilder openly challenged fighters like Nate Diaz, Devin Haney, and other fighters.
Subsequently, Martyn's comments have elicited a wide range of responses, with the newly crowned UFC middleweight champion, Sean Strickland, challenging him to a training session. However, Martyn recently sparred against the famous streamer Sneako instead of any professional fighters he has challenged. During the sparring session, Martyn had the upper hand in terms of size and reach compared to Sneako. Hence, Martyn was easily able to overwhelm Sneako with a barrage of punches.
Sneako has started training in boxing recently and even sparred against Ryan Garcia recently. Nevertheless, he is still a beginner and poses no challenge to Martyn. Furthermore, with little to no head movement, he could not avoid Martyn's punches. In the clip, we can observe that Martyn completely overwhelmed Sneako throughout the sparring session. Even though Martyn dominated the fight, he continued to overshadow and punish Sneako, who could barely fight back.
During the sparring session, Martyn could chip off a smart part of Sneako's teeth. Furthermore, many people are upset that Martyn is fighting amateurs instead of the trained professionals he called out.
RELATED: "Last about 10 seconds" – Justin Gaethje and Dan Hooker troll 260-pound Bradley Martyn for challenging pro fighters
Fans react to Bradley Martyn sparring Sneako
Fans were absolutely stunned that the 260-pound bodybuilder fought against a 160-pound beginner boxer. Furthermore, boxing and many other sports have weight classes to keep the competition fair because size gives an unfair advantage. This can be seen clearly from Martyn's sparring session with Sneako. Both influencers have little combat sports experience, and Martyn won the sparring match only because of his size. Most fans pointed out that Martyn is trying to convince people he can win a fight.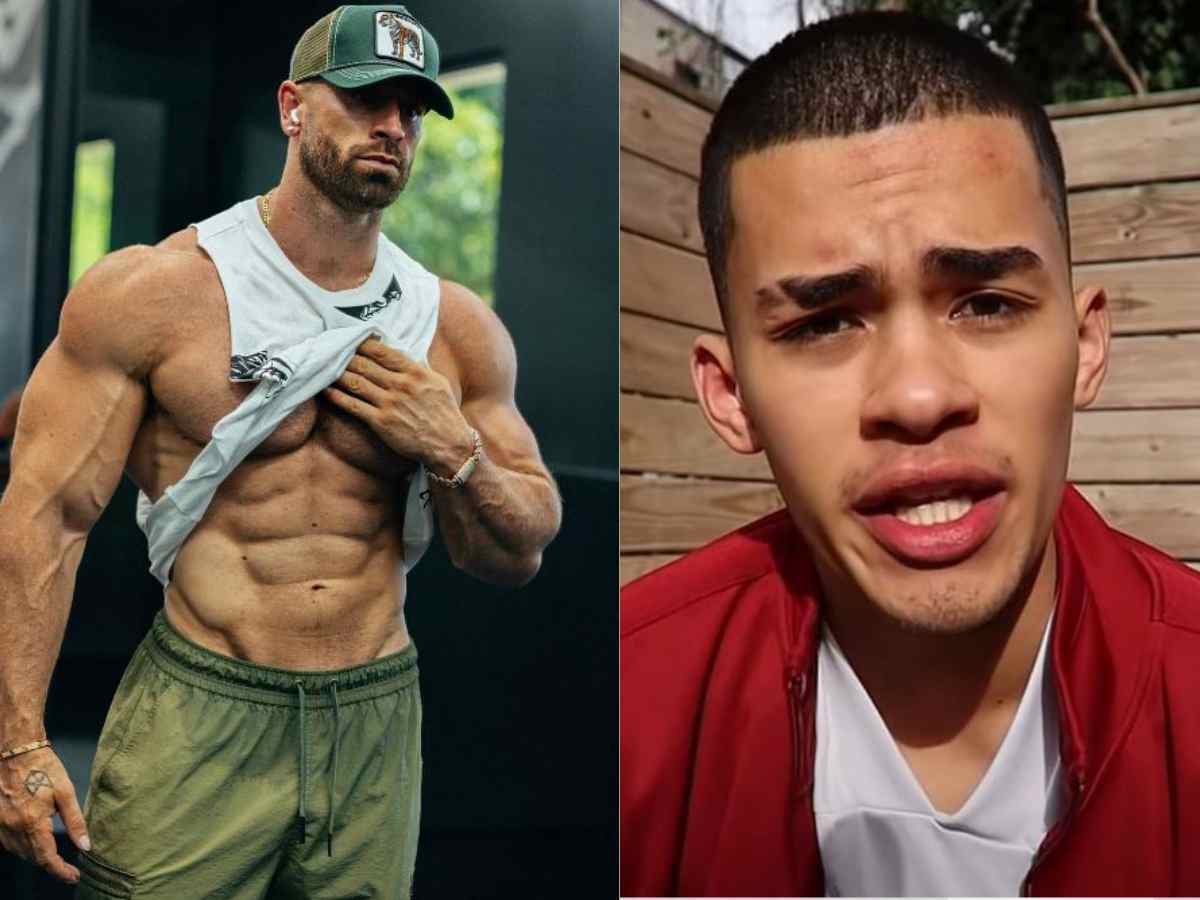 Check out how fans reacted:
However, just because of his size difference, he was able to have the upper hand on Sneako. Furthermore, most fans pointed out that Sneako is only 160–170 lbs. and is an influencer and not a trained fighter. Subsequently, fans said Martyn's punching speed was too slow and he would not last against a real fighter.
If You Missed It!