Andrew Tate is the face of internet controversy right now. An extremely polarizing figure, Tate has both people hating him and absolutely worshipping him. With many qualities adorning his internet personality, one of them is playing chess. Tate is said to play chess every day online. He has spoken about chess and how it is beneficial to the human mind multiple times.
Tate believes chess replicates war, and it has real-life applications. He has said online that life should be viewed as a game of chess, with every move strategically planned to provide the best possible outcome in any scenario.
The infamous ex-kickboxer believes chess is the closest thing to physical fighting because it involves no luck and is a one-man sport. Which is why he shifted from playing chess as a kid to switching to karate and then kickboxing. Tate said he was a young chess prodigy who played chess under the tutelage of his father, who was a grandmaster of the sport. When Tate's parents separated, his mother took the siblings and moved to Luton, UK, where there was no prevalent chess scene like in the USA.
When asked whether he played chess professionally on the Fresh and Fit podcast, Tate reveals his story. "I played chess professionally. I'm not that good anymore, my father was a grandmaster. I still like to play chess," he said. "But I get upset, I get angry," he continued. " Because I play online… there's some little autistic Indian kid and he mashes me up. He hurts me differently."
" I'm like bruv I'm gonna come to Mumbai, I'm gonna find you, Abdul. I'll catch you on the streets when you're eating your naan bread and you think everything's fine. I'll grip you by your neck… Why you fork my queen you little punk," Tate had an exaggerated reaction to his Chess game losses.
Related: "Gonna go do a stream in-person at his house." Kick Streamer Adin Ross is traveling to Romania to meet Andrew Tate
Andrew Tate's father: Chess grandmaster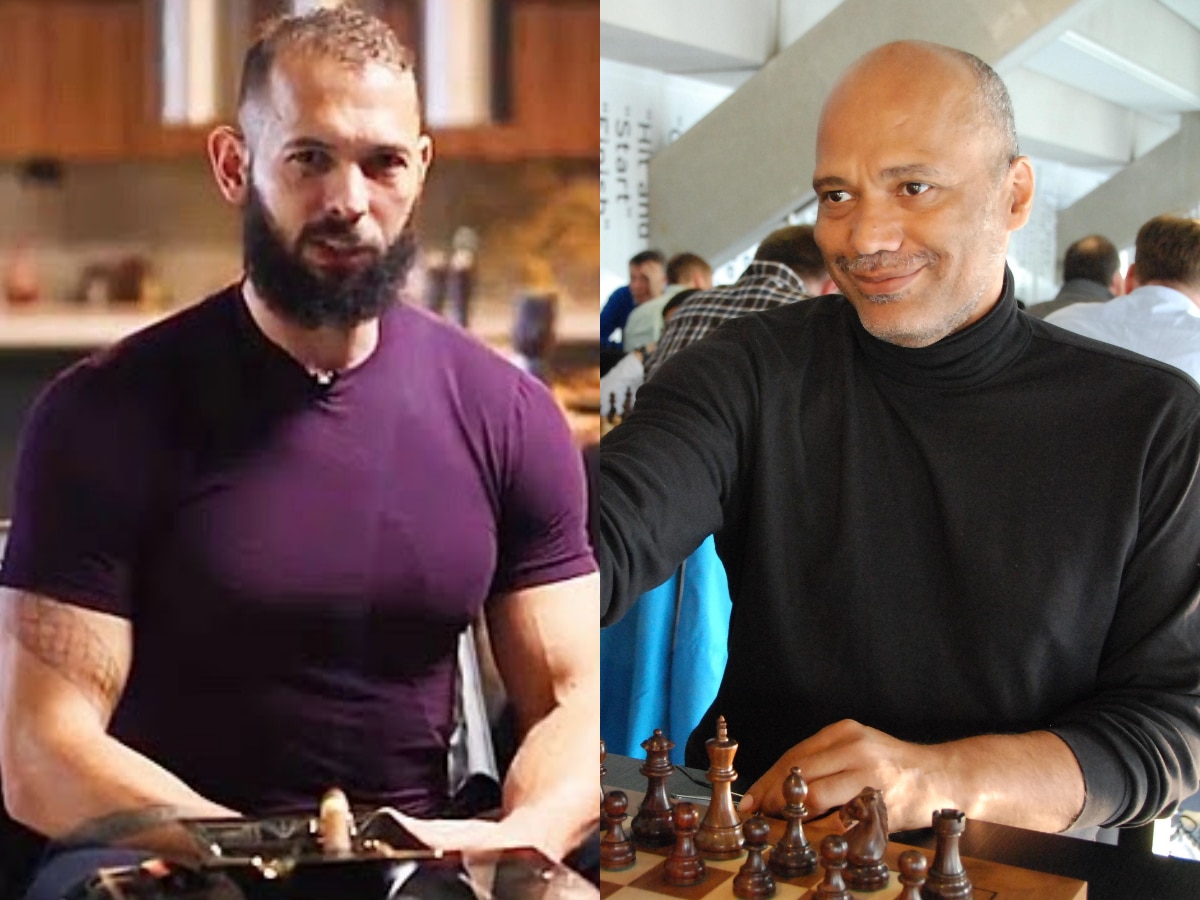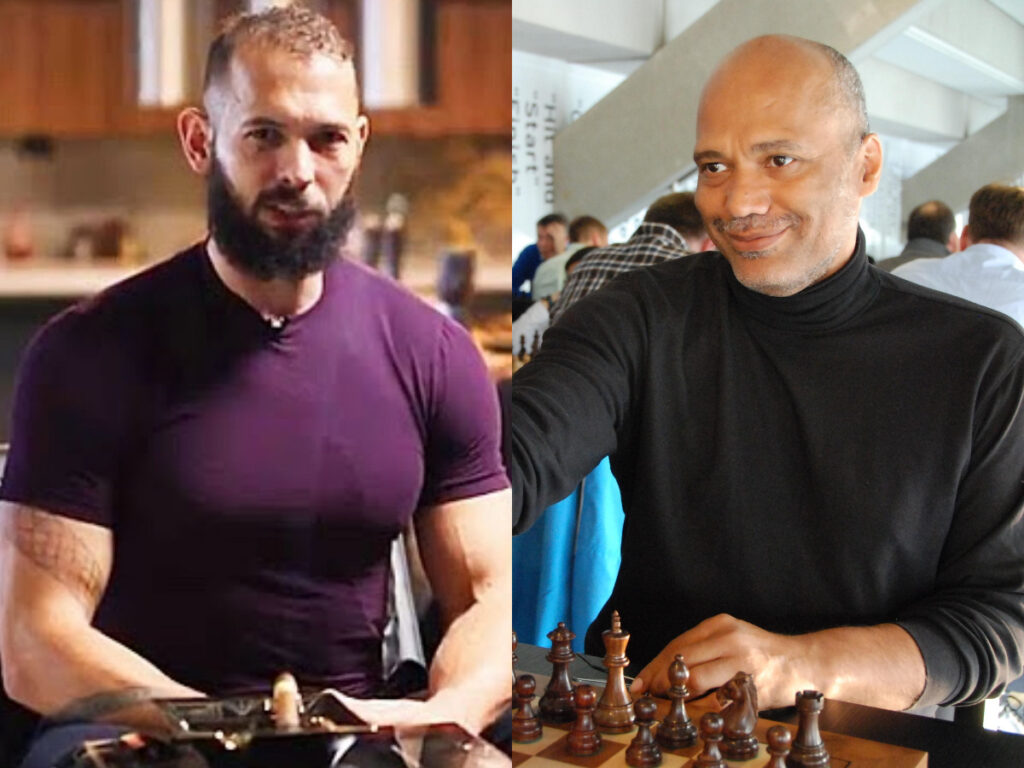 Andrew Tate is a major controversial figure with psychological traits of narcissism and other triad traits. But Tate said that his father, Emory Andrew Tate Jr. was a real true narcissist. Tate's father, Emory, was born in Chicago, Illinois. He was an American chess International Master, described by grandmaster Maurice Ashley as "absolutely a trailblazer for African American chess".
He learned how to play chess as a child and used to give chess lessons to elementary school students in Indiana. Emory was the 72nd highest-rated player in the United States and among the top 2000 active players in the world. Andrew Tate said, "I never saw him study chess books…He also hated chess computers… He just sat down and played."
According to Andrew, his father was such an expert that he could play from a different room without even looking at the chessboard and still beat him. Tate earned a reputation as a creative and dangerous tactician on the U.S. chess circuit, with 80 tournament wins against grandmasters. He also won the United States Armed Forces Chess Championship five times along with other championships. He was nicknamed 'Extraterrestrial' (ET) because his opponents thought his play was out of this world.
On October 17, 2015, Tate died after suffering a heart attack during a tournament. Andrew Tate believes it was the best possible death he could wish for his father, as he died while at "war" doing what he loved.
In case you missed it!