MMA promoters have presented yet another strange concoction of fighting – doing Jiu-Jitsu inside the car! Fans go crazy with this bizarre way of promoting Jiu-Jitsu, where the fighters fight inside a car.
Car Jiu-Jitsu is a sport where the two fighters are seated in the front of the car and the winner has to submit their opponent Jiu-Jitsu style inside the car. Fighters have to use a strategy to make use of their surrounding – the car to successfully submit their opponent before getting submitted themselves.
MMA promoters have found yet another way to get new fans into the sport. Make them interested in the sport of fighting. With this style, they are conveying that a Jiu-Jitsu fighter can fight with minimum space available to him and that it is not just a sport that involves muscle and brawn but also brains.
Fans in the MMA community are going crazy with this new style available to them. A more watchable sport than Power Slap league. Similar to when the previous generation tried WWE moves, they are hoping something similar can happen with Car Jiu-Jitsu.
Related: 'We will cut off 100 percent opportunities," Conor McGregor's team sends ultimatum to Philippines' presidential candidate
Fans hilariously react to Car Jiu-Jitsu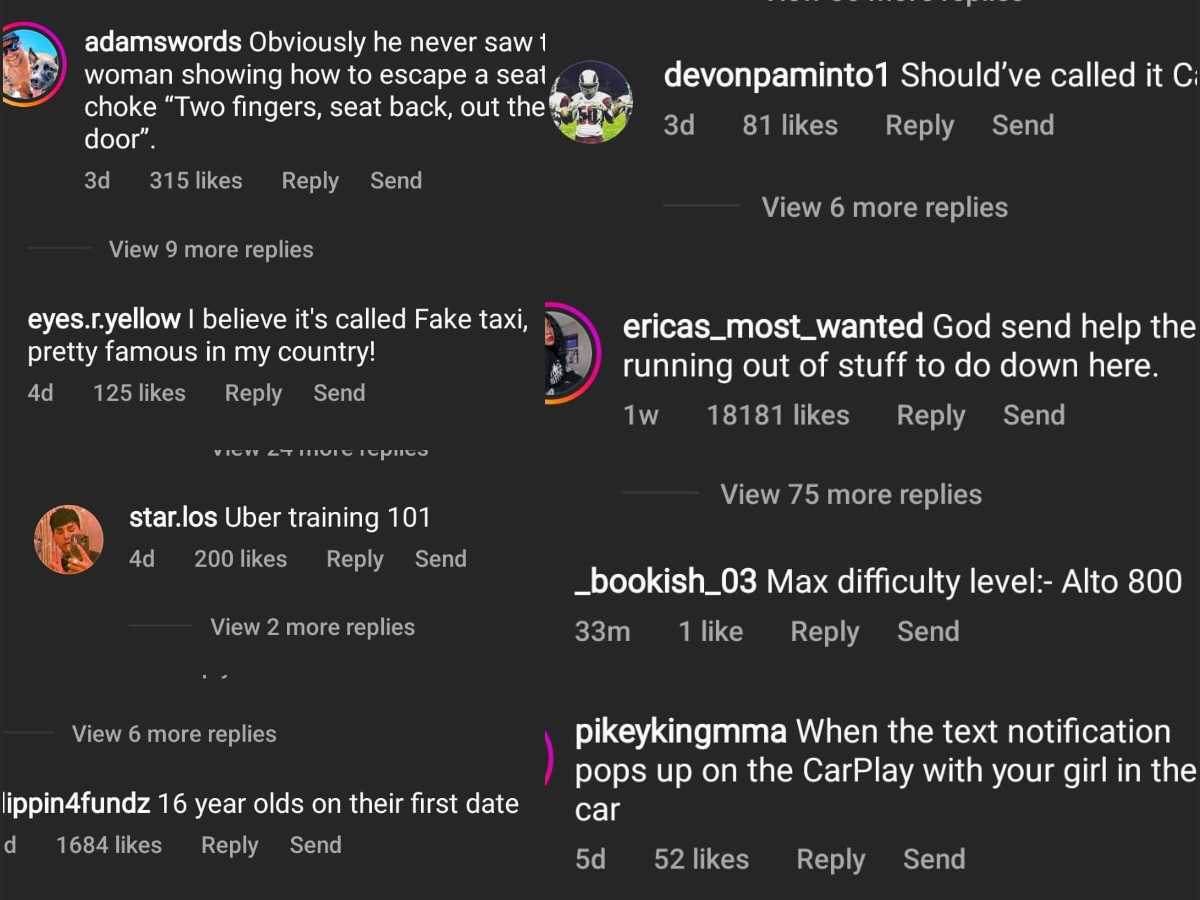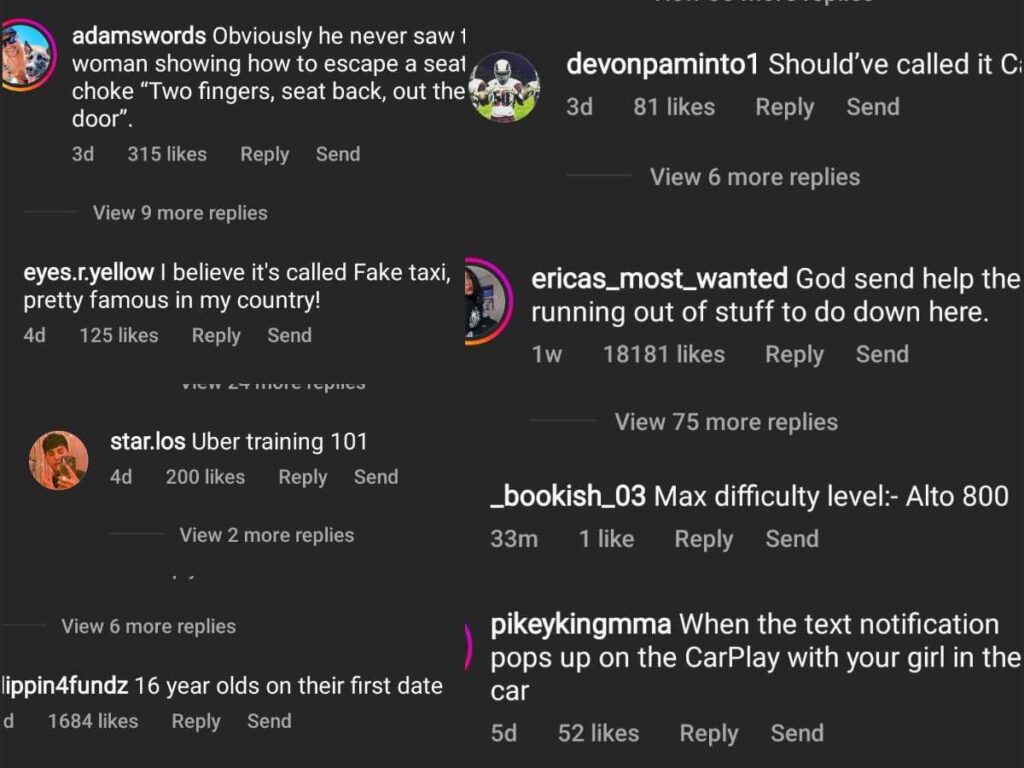 Fans have reacted to this bizarre sport of Car Jiu-Jitsu in numerous different ways. Some people spoke about the technicality, and the sense behind it, and some fans' brains have just gone south.
People have likened the sport to horny teenagers in a car; few have suggested different difficulty levels and some have suggested more bizarre ideas for the promoters to try. Fans have even said that this sport is what it takes to become an Uber driver.
With the advent of this sport, people have made sure to get their opinions across. Fans seem to enjoy the strangeness of this version of MMA before getting close to Islam Makhachev vs. Alexander Volkanovski or Jon Jones vs. Ciryl Gane.
In case you missed it: